Guitarist Reg Schwager has worked with some of the most famous performers in jazz, including Diana Krall, George Shearing and Peter Appleyard. In addition to being a distinguished sideman, though, he's also genuinely adventurous. Schwager has just released two contrasting CDs that testify to the range and quality of his work.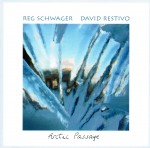 His duet with pianist David Restivo, Arctic Passage (Rant 1346), presents two musicians gifted in the myriad permutations of melody and harmony, etching work of glittering lyricism. Most of the compositions are Schwager's own, themes worthy of further exploration, but there are also distinctive accounts of Poor Butterfly and Alexander's Ragtime Band, each enlivened by thoughtful chordal extensions that are bound to surprise. The dialogue is inevitably reminiscent of the perfect duos recorded by Bill Evans and Jim Hall in the 1960s.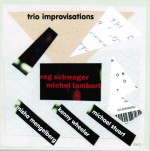 Schwager and drummer Michel Lambert, one of Quebec's finest free improvisers, make Schwager's outer limits more apparent on Trio Improvisations (Rant 1245). It's a special trio, with three different musicians occupying the third spot. The recordings come from sessions during a six-month period between 2001 and 2002 and include the powerful Coltrane-influenced Toronto saxophonist Michael Stuart, Amsterdam's anarchic and brilliant pianist Misha Mengelberg (an early influence on the Dutch-born Schwager) and trumpeter Kenny Wheeler, perhaps Canada's greatest contribution to international jazz. The music is all free improvisation, though in this case that means harmonic and rhythmic structures arise and dissolve with frequency and ease. What makes the set most remarkable is that it's anything but pastiche. While many CDs from different sessions sound like patchwork quilts, this one sounds like a suite, with a consistent approach that expands outward from Schwager and Lambert and embraces their various guests.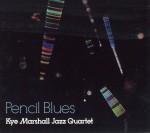 Cellist Kye Marshall has a broad musical background ranging from extensive studies in jazz composition and positions as principal cellist with Toronto's New Chamber Orchestra and assistant principal cellist with the National Ballet Orchestra. She's worked extensively both in jazz and improvised music, and she brings all of those skills and inclinations to her Jazz Quartet's Pencil Blues (Zephyr/Westwind Productions www.kyemarshall.com). It's lively, infectious work and Marshall has thoughtfully constructed a string band around her still rather unusual jazz cello, with Don Thompson on bass, Andrew Scott on guitar and Ethan Ardelli on drums. When the group expands for textural reasons, she adds violist Kent Teeple and percussionist Mark Duggan to the ensembles. The feeling's not unlike the Hot Club of France, and the clear star is Thompson, whose bass playing should be declared a national treasure.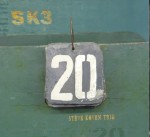 Pianist Steve Koven is a crisp modern stylist, an ebullient musician who can move handily from infectious Latin jazz to probing ballads and complex three-way dialogues with the members of his long-standing trio. In fact that's what has given Koven's work its greatest dimension, something celebrated on SK3 20 (Bungalow Records SK 009 3), commemorating the 20th anniversary of the group with bassist Rob Clutton and drummer Anthony Michelli. It would be remarkable enough if Koven had held together a band that long with anybody, but he's done so with two of the most creative musicians that the Toronto scene could provide, evident in the playful funk groove of Lolaland. The CD also comes with a bonus DVD of the group in performance.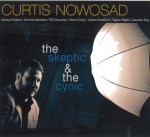 Curtis Nowosad is a 24-year-old drummer who recently graduated from the University of Manitoba's Jazz Studies Program. Clearly Nowosad enjoys many kinds of music, and there's plenty of pop repertoire to go with the hard bop on his debut, The Skeptic & the Cynic (Know-a-sad Music KSM-001 www.curtisnowosad.com), with songs made famous by Michael Jackson, Bob Marley, Pink Floyd, Joni Mitchell and 2Pac Shakur. Nowosad's band is made up largely of University of Manitoba faculty, with trumpeter Derrick Gardner, saxophonist Jimmy Greene, bassist Steve Kirby and Will Bonness on keyboards (covering piano, Fender Rhodes and Hammond B3) lending tremendous lustre to the proceedings. Clearly Nowosad has been an outstanding student, sounding right at home in this band of veterans, who for their part seem to be enjoying playing signature hard bop on tunes as unlikely as The Way You Make Me Feel and Three Little Birds.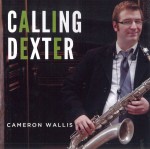 Another musician employing distinguished talent is saxophonist Cameron Wallis. Calling Dexter (www.cameronwallismusic.com) features pianist André White, bassist Alec Walkington and drummer Dave Laing, who have functioned as the André White Trio for the past 25 years. Wallis is a skilful traditionalist, smoothly negotiating chord changes and swinging with aplomb. If anything, he's a little too respectful, from the title dedication to Dexter Gordon to liner note invocations of Don Byas and "my two favourite Sonnys." One of them is definitely Stitt, but Rollins seems too aggressively modern even in his 1950 form to qualify as the other. Wallis demonstrates more flexibility than identity by playing soprano, alto, tenor, baritone and even C melody saxophone, making it hard for a listener to get a sense of a distinctive voice.