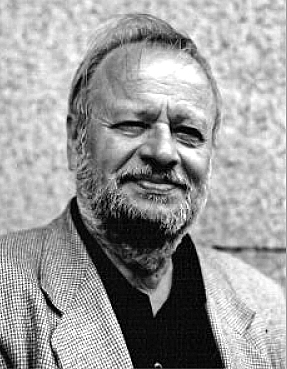 ANTONÍN KUBÁLEK WAS A GREAT AND GOOD MAN whom I had the honour of knowing for some 30 years. Always quick with a smile, a joke, and a drink, Anton reveled in the absurd. Life never failed to supply him with suitable material, even in his childhood. He attended a school for the blind following an accident with a post-war bazooka, though he eventually regained partial site in his remaining eye. As as a citizen of a Socialist paradise however he was required to wear a bag over his head in the classroom so that his comrades should not feel disadvantaged! Later, as a rising young pianist, he would be sent out on tours by the Czech concert bureau, arriving at back-water recital halls to wrestle with ill-tuned instruments with missing keys and even legs and, on one memorable occasion, finding an accordion laid out for him. He knew from experience to always have a packed bag ready, so that when Prague seethed in turmoil in 1968 he was well-prepared to flee to Vienna. There, at the Canadian Embassy, he was shown a map and chose a city called Toronto, because he was impressed by the size of its lake.
His arrival here soon caught the attention of Glenn Gould, who produced a unique album of his playing. Anton was incredulous that in the middle of July Gould still stuck with his trademark overcoat, cap and gloves in the sweltering Eaton Auditorium. The CBC also took note; producer David Jaeger in particular employed Anton to bring to life numerous new Canadian works, including several of my own. Among Anton's finest recordings are those he recorded in Troy, N.Y. in the 1990s for the Dorian label, which he independently re-released this past summer on-line at CDbaby.com.
His last decade was blessed by the presence of two angels, his second wife Pat and daughter Karolina. They had travelled as a family to Prague this fall and planned to spend a year there so that Karolina could advance her piano studies. Cruel though it is to have lost him there so unexpectedly, I cannot imagine a happier end to a fruitful life, so thoroughly enjoyed and savoured, than to be surrounded by those he loved best.