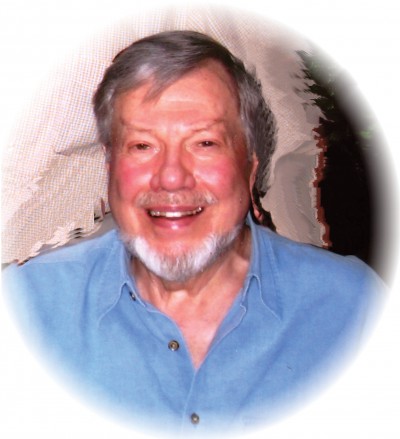 CANADA'S MUSIC WORLD LOST one of its most eloquent supporters last month. Critic, broadcaster and scholar Ken Winters passed away at his farm in Orono, Ontario on Tuesday, February 15, 2011. Born into a musical family in 1929 in Dauphin, Manitoba, Winters had a rich and varied career in music in Canada. He worked as an organist, choirmaster and arts critic in Winnipeg from 1954 to 1966, at which point he moved to Toronto to write dance and music reviews for the Toronto Telegram. He served as the executive director of the Ontario Federation of Symphony Orchestra and the Association of Canadian Orchestras from 1971-1975. During this time, he also was the co-editor of the Encyclopedia of Music in Canada. He and his co-editors Helmut Kallmann and Gilles Potvin brought a rigour and scholarship to a vital and important project.
Also a first-rate broadcaster, Ken was the host of CBC Stereo's Mostly Music for many years, presenting concerts, documentaries and series full of insight, passion and a particular appreciation for thoughtful, forward-looking performers, composers and teachers. His sonorous, well-modulated voice suited radio and his meticulously written scripts were full of poetic turns of phrase.
More recently, Ken wrote music reviews for the Globe and Mail. These were beautifully written and always gave the sense that he was holding the performance he was reviewing up to a high standard of musical emotion and meaning. That being said, he was generous and encouraging, especially towards young talent and new ventures. From my own perspective, Ken's reviews of Toronto Masque Theatre were positive, fair and challenging and I was always happy to hear he was coming. More generally, it was just always a supreme pleasure to open the paper and read Ken's sumptuous prose. The music always came first for him and he had no time for gimmickry or nonsense.
I have kept copies of his reviews of ventures in which I was involved and there are many excerpts I could share by way of example of Ken's lovely turn of phrase. Of Anton Kuerti's appearance last summer at Music at Sharon, with the Tokai String Quartet in a performance of Robert Schumann's Piano Quintet, Op.47, Ken wrote:
"All four strings played like souls inspired, as indeed they must have been by Kuerti's phenomenal, minutely and grandly collaborative account of the piano part."
I think what runs through all of Ken's critical writingand his distinguished broadcasting career, is a passion for well-crafted and well-performed music, and a very public desire on his part to be moved by it. I also appreciate that Ken kept alive the memories of the significant and supremely talented composers, performers and others connected with Canada's rich music community. He often made reference to Harry Somers, Jon Vickers, Lois Marshall, Ernest MacMillan, Maureen Forrester, the Orford String Quartet, but he never made it sound as though those figures represented a golden age. He was just as anxious to pay tribute to the young emerging musical leaders of this generation and seemed to recognize that his well-chosen and honest words carried weight and importance. Ken's final review was of the Tafelmusik performance of Mass in B Minor on February 13. Of those special musicians he wrote:
"This choir and orchestra are deeply inside what they do. They listen raptly. They mean what they play and sing. There are no others quite like them."
Needless to say, there was no other quite like Ken Winters.
Larry Beckwith is the artistic director of Toronto Masque Theatre, co-artistic director of Music at Sharon and a violinist, singer and teacher. He is a frequent contributor to The WholeNote.