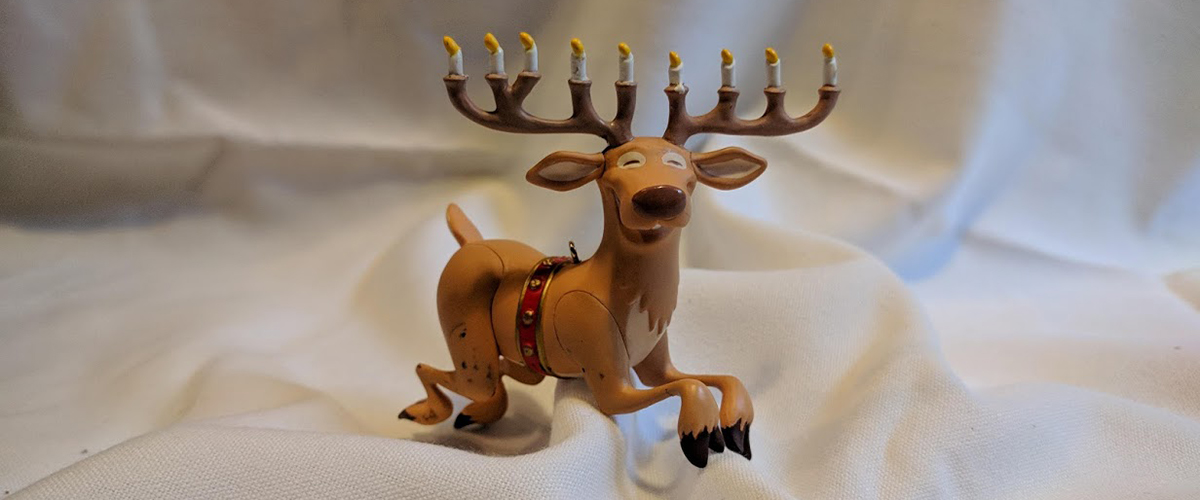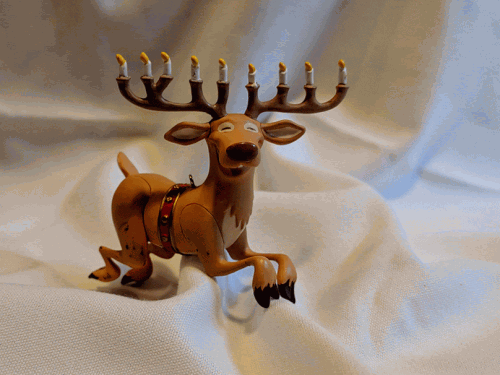 It's getting to be that time of the year again.
When once more I have to bear witness to my follies.
Here goes.
I'm Jewish.
And I love Christmas carols.
There, now I've said it.
I've loved carols ever since I piled into the yellow school buses waiting for us kids outside Hillcrest Public School at Bathurst and St. Clair to ferry us down to Simpson's basement at Yonge and Queen in early December to sing our little hearts out for harried shoppers. (As you can see, I'm also old.) And, while there, little Robert would thrill to the music in ways I only later learned why. We Grade Fours loved to end the first stanza of Good King Wenceslas with an exaggerated "gath - ring winter few – oooo – el." Only later did I realize we were singing a plagal cadence, which had basically disappeared from Western music 600 years previously. And there was something remarkably brilliant and beautiful in Angels We Have Heard on High, because, I now know, the Gloria in excelsis Deo which I was belting out in my innocence had been sung in the West since the 13th century, due to an injunction from Pope Leo IV, more or less exactly as I was singing it beside the men's sock department in Toronto in 1958.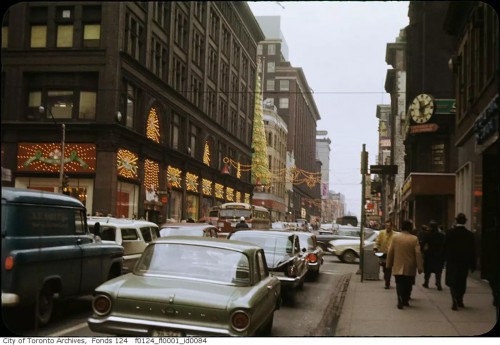 The music of Christmas is one of the great cultural treasures of modern Western Civilization. It's like a musical archaeological dig. Without realizing it in the slightest, at this time of year, we happily and unselfconsciously (or we used to) sing music from medieval times, the Renaissance, the classical period, and on up to the present day, with contributions by Felix Mendelssohn (Hark the Herald Angels Sing is based on a tune from one of his cantatas), Handel (Joy to the World is a clever variation on two sections of Messiah) and many other less-famous but no-less-able composers. I've always loved the music of Christmas, much to the consternation and bewilderment of my Jewish friends, who cannot for the life of them understand why I'm glorifying the Christ child and the theological axioms of the religion based on his teachings, in my enthusiasm for Adeste Fidelis.
And I try to tell them that the traditional music of the season isn't about religion at all, really – that there are lots of carols that have no religious content in the least, from O Tannenbaum to Good King Wenceslas; that, in fact, carols were first sung outside of the church as an explicit populist repudiation of the morose theological seriousness around Christmas, that they're really a form of ancient pop music, (which is why the modern carols, from White Christmas to Have Yourself a Merry Little Christmas, almost all written by Jews, fit so easily into the Christmas spirit). My Jewish friends are having none of it. Christmas, for them, is dim sum on December 25. I'm a traditionalist without a tradition.
So you might think that I would be somewhat sympathetic to what has become a recently newly minted holiday ritual, the bleatings and screechings from certain quarters about "a War on Christmas," a war, it seems, waged by means of insidious demands that we say "Happy Holidays" instead of "Merry Christmas" to people we meet on the street, and re-name, in an act of blazing and audacious political correctness, those excruciating musical gatherings in our local schools "Holiday Concerts" instead of their rightfully named "Christmas Concerts." The "Holiday Tree," shocking in its blasphemy, is part of the conspiracy as well.
Given my carol obsession, I guess I should be sympathetic to these arguments – but I'm not sympathetic to them at all.
At their best, they are stupid and childish, at their worst, dare I say it, defiantly un-Christian in their intent and spirit. As I understand it, the person whose birthday we're celebrating on December 25 was the one named the Prince of Peace, the one who endorsed the sentiment to love thy neighbour as thyself. Can't imagine he would have minded that we adjusted the traditions and rituals around his birthday to make them more inclusive, more sensitive, more welcoming.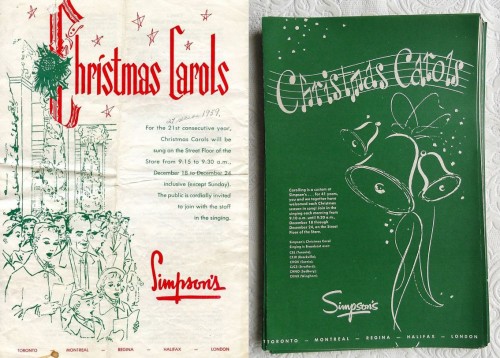 If I thought the argument about the "War on Christmas" was even remotely made in good faith, there's a lengthy discussion I could initiate about the history of changes to the celebration of Christmas over a millennium, which make our contemporary adjustments in effect, very traditional. The Christmas celebrations we revere now as ancient and unchangeable, in fact go back just over 150 years, to Victorian England. Christmas was banned by Cromwell's Puritan Revolution in the mid-1660s in England, (as it was in the Massachusetts Bay Colony, jail time the penalty for celebrating the season in early Boston); it wasn't really until Dickens' A Christmas Carol that the celebration of the season was recovered. And the so-called traditions of Christmas, which supposedly cement their Christian heritage, were all borrowed from other cultures – gift-giving from pagan Roman solstice rituals, the evergreen tree as a symbol of life in death from ancient Egypt, even Santa Claus from the Dutch name for Saint Nicholas, Sinter Klaas, although the rotund, jolly, white-bearded Santa we now revere was popularized in 1931 by that most "santafied" of organizations, The Coca-Cola Company. The Christmas against which the "war" is being launched is the most syncretic, the most accommodating, the most ever-changing season on our holiday calendar.
But the real argument in favour of modifications to our Christmas rituals has less to do with our past, and more to do with our present. Simply put, we used to be a predominantly Christian country, and we increasingly aren't anymore. And that's a good thing. Our understanding of ourselves, and the complexity of the world in which we live, is improving, and clinging to the letter of the way things used to be reduces that understanding. And remember, if it needs noting, that no one is remotely being prevented from celebrating the season exactly as they choose. What we are removing is the right of some people to impose their manner of celebration on others who do not share it, a right they shouldn't have had in the first place.
So what does that mean for me and my love of O Come All Ye Faithful? Can I still "come and adore Him, born the King of Angels"?
Of course I can, and I will. Modifying the spirit of Christmas doesn't mean deleting the history of Christmas. It's essential that we know who we were and where we came from as we navigate our future. Our repertoire of Christmas music, as I said before, is one of the great treasures of our culture. Why would we abandon it? What we need to do, however, is place it in a different context, to discover the spirit behind the traditions, the spirit of the season that is in the end about trying to find unity in our community, sharing values of joy and unselfishness. It means getting to the truth behind the old customs.
Does that mean that the kids in Hillcrest Public School today, who are not being bussed down to the Bay to sing carols, might have a different, far less innocent, relationship to the music that thrilled me when I was sitting in those classrooms? It might. And that's a shame, I admit. Innocence is a charming and beautiful virtue. But nostalgia is not innocence; it can be and is clearly being used today as a weapon in a larger cultural battle. What we need to do is establish new traditions for our society, new ceremonies of celebration for our developing century. Until then, we'll struggle with Christmas Concerts re-named Holiday Concerts, in all their ambiguity and confusion, and we'll survive. As we have many times before when our values and traditions were challenged. So, in that spirit, I'll wish you all both a Merry Christmas and Happy Holidays. Me, I'll be listening to Johnny Mathis and the Mormon Tabernacle Choir for the next little while.
As for the Holiday Tree? Call it what you like – and let others do the same.
Robert Harris is a writer and broadcaster on music in all its forms. He is the former classical music critic of the Globe and Mail and the author of the Stratford Lectures and Song of a Nation: The Untold Story of O Canada.