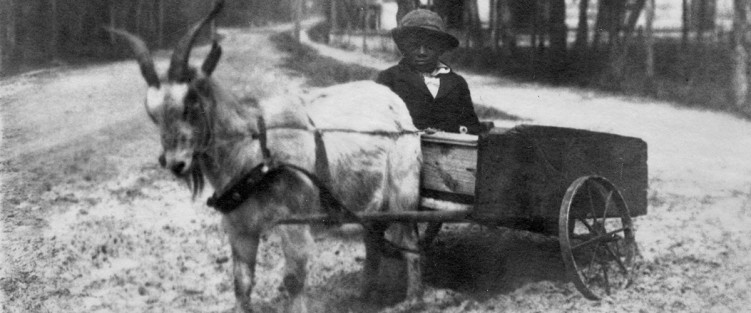 I love Porgy and Bess. I've loved it ever since I first heard the Leontyne Price/William Warfield RCA recording of excerpts from the opera in the mid-60s. The moment I hear that first octave gliss announcing the overture, and that thrilling Stravinsky-like syncopated ostinato that begins the score, I'm lost. And I don't regain myself until the strange, half-apologetic sixth chord that ends the opera has sounded, after Porgy has demanded of the Catfish Row residents that they "Bring my goat!" (Stephen Sondheim claims to love this line) and Porgy is on his way to find Bess in New York.
Basically, the beauty of the music simply dissolves everything I want to think and decide and judge and insist about Porgy and Bess. It all just gets lost in the overwhelming sense of joy I have in simply listening to the music, in an exalted state of thankful wonder, again and again and again.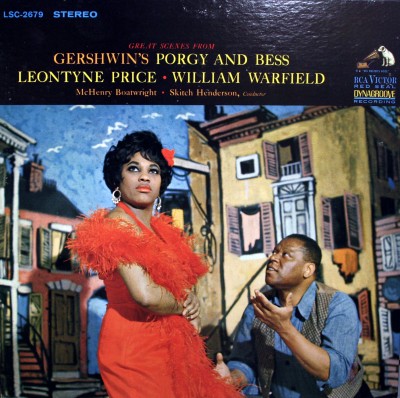 So perhaps I'm the last person who can adequately work his way through all the remarkably thorny issues that still surround, or should continue to surround this masterpiece. I say "should" because I've been more than a little amazed at how little controversy has attended the Metropolitan Opera's current production of Porgy. In 2019, in the middle of the era of #BlackLivesMatter, the Met has chosen to open its season with a production of an opera about black people completely written by white men, that portrays its characters as drug-addled, sexually voracious, verbally primitive stereotypes, mired in poverty and superstition, one step removed from minstrelsy, and no one seems to mind. Granted, the Met is performing the strange 2012 hybrid version of the opera, "The Gershwins' Porgy and Bess" which sands down some of the sharper racial edges of the piece (Porgy is given a dignified crutch, and thus doesn't have to wheel around on those depressing, ridiculous carts from the local moving company that are featured in most productions), but the basic outline of the piece in its banal racial literalism, is still deeply in evidence. And everyone's okay with that, it seems.
And maybe that's a good thing.
The opposite was the case in 1959, when the movie version of Porgy and Bess premiered. The reaction to the film was so negative that it has been permanently removed from circulation, Soviet-style. Watching the elegant Sidney Poitier and the glorious Dorothy Dandridge debase and prostitute themselves to the worst racial stereotypes imaginable, in the years just before the civil rights era, was too much to bear. Why watching Eric Owens as Porgy and Angel Blue as Bess do more or less the same thing in 2019 on the Met stage is not, is fascinating to contemplate.
My own feeling is that, in 1959, those distorted images of black America were too painful because they were too real, too close to the surface, too close to the actual attitudes many white Americans still harboured about their black co-citizens. The discomfort is seeing these stereotypes appallingly splayed over a major Hollywood screen, with the stamp of approval such a treatment implied, was too stark. In 2019, audiences, black and white, seem to feel quite differently, even as another major institution – the Metropolitan Opera – gives its nod of approval to the piece. And that's because we have different models for black manhood and womanhood in the America of the 21st century. Not every black woman needs be a sultry Bess or a mammy-like Clara. Black women can be Michelle Obama, Oprah, Toni Morrison, Serena Williams. Black men needn't follow the trajectory of the crippled Porgy or the equally damaged Crown. Black men are Barack Obama, LeBron James, Ta-Nehisi Coates. Jay-Z. Porgy and Bess doesn't offend or alarm black America as much anymore – perhaps – because black America isn't afraid of those stereotypes anymore. The reality of a different black American life has rendered them impotent.
Maybe.
And yet, the fact remains that Porgy and Bess, the opera, is still a depressingly literal treatment of black America closer to the world of slavery than the world of #BlackLivesMatter. Porgy is still a problem, I think. Imagine a contemporary black composer and black librettist sitting down today to write an opera on black American themes. How likely is it they would come up with Porgy and Bess? Not likely at all. Then why should we revive it, and allow its old-fashioned reality to colour our contemporary lives? For all its beauty, Porgy still sits there with its dialects, and stereotypes, and problems.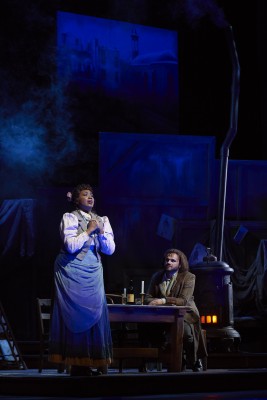 There is one way out. We could just assign Porgy to the period piece bin, and avoid its troubling aspects that way – recognize its great strengths as a piece of music, but chalk up its theatrical two-dimensionality to the oddities of the past, as we do with many other works of art. Put it on from time time to time; accept its limitations; declare its racial anachronisms to be as painless as the voodoo/witchery of the black Ulrica in the Boston-set version of Verdi's A Masked Ball.
But that would be a terrible mistake. Porgy and Bess is a great masterpiece of music, one of the greatest, and it needs productions which match the universality of the score. It's interesting to note that at a time, from the 1950s to the present day, when productions inevitably provoked intense questions and controversy, there was one version where this was not the case. That was the production of Porgy produced in South Africa in 2006, set in the Soweto of the 1970s. That production spoke to its African audience powerfully and immediately, its caricatures in an American context deeply resonant in a South African one. There's something extremely important to be learned from this success. Porgy may actually be ahead of its time, not behind it. If there was ever an opera that begged for a regietheater version, Porgy and Bess is it – a production that blows away the fog of literalism which settles like a horrible blanket of racist tropes on every Catfish Row setting, no matter how stylized or "dignified" it may be; a production that recognizes that, deep at the heart of Porgy and Bess, are archetypes both of and transcending black America – the crippled hero, the hyper-sexualized woman, the ultra-violent alpha male – that still ring true, whether we like them or not, and have universal significance.
And then there is that sprawling, massive, insanely ambitious score, a work of Western art in the end, but so American, so completely American in its bones, with its black accents, its popular idioms, its desire for European artistic status, its mixture of black culture and Jewish-American existential dread, a work uneasily at home in settings as diverse as Harlem, Tin Pan Alley, La Scala, Broadway, and the gospel churches of the South, but comfortable in none. We value Porgy and Bess because of its music, a score of which George famously said "The music is so beautiful, I can't believe I wrote it." No boast, that, merely an acknowledgment of the mystery of the creative process, an acknowledgment that, I note with respect, has been many times recognized by the greatest black American musical artists of the last 60 years, despite Porgy's contradictions. The great performances of numbers from Porgy and Bess are still by Billie Holiday, Nina Simone, Miles Davis. They heard in the score American greatness.
Porgy and Bess, the opera, is still waiting for the unclouded stage realization that lets that greatness shine.
Robert Harris is a writer and broadcaster on music in all its forms. He is the former classical music critic of the Globe and Mail and the author of the Stratford Lectures and Song of a Nation: The Untold Story of O Canada.