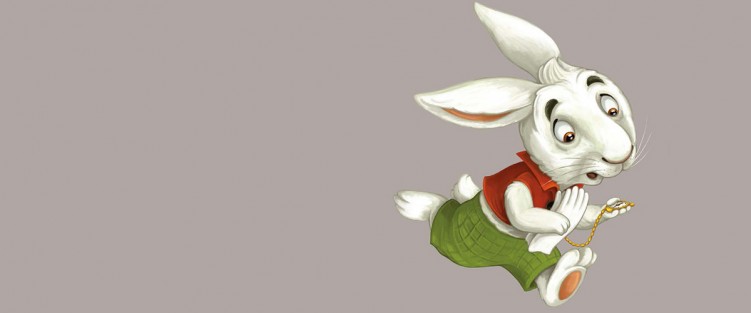 In September of 2010, a long time ago, now, the Toronto Symphony Orchestra opened their season with a performance of John Adams' orchestral showpiece, Harmonielehre, named after the early 20th-century harmony text by Arnold Schoenberg. I was excited to hear the work live and impressed by Peter Oundjian's and the TSO's chutzpah in making a statement with the Adams as the season opener. Less so my seatmate in Roy Thomson Hall.
Surveying the program, he turned to me and said "Watch what happens at intermission." (The Adams was scheduled for the entire second half of the concert.) "People will be running out of here like rabbits!" "Why," I asked, soaked in innocence. He jabbed his program next to the date of composition of the Adams. The stark "1985" seemed to make any further conversation unnecessary. "Modern music," he finally observed, as though I were a bit dim. "But it's a very accessible piece," I meekly protested. "They'd enjoy it." He looked me up and down for the first time, in obvious wonderment. "Like rabbits," he reiterated.
And he was right. About 25 percent of the seats that had been full of satisfied patrons listening to Mozart and Schumann, or whatever, during the first half of the concert, lay empty in protest at a terrific reading of the Adams. The TSO was probably delighted the bleeding was only a quarter of the house.
I was reminded of my rabbit-predicting friend as I read the New Yorker's Alex Ross lament the conservatism of Kirill Petrenko's programming as he assumes the music directorship of the Berlin Philharmonic. Not a Harmonielehre in sight (a work now almost 40 years old, by the way), or any other modern repertoire. A bit of Berg and Schoenberg, but that's it. Ross worries that Petrenko is abandoning the significant role that major symphony orchestras should have in championing the music of now.
But I think Ross is wrong.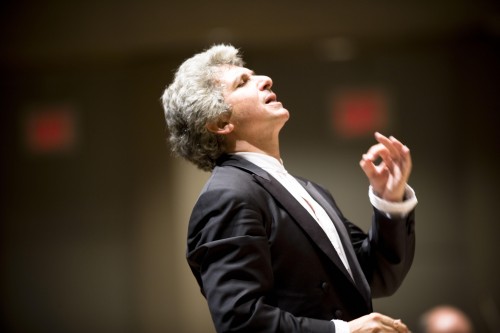 Not that the music of today doesn't need a champion and a forum. I've written before how vital and lively so much of today's music is. It needs someone to allow it to be heard, after which I'm pretty sure it can stand on its own two artistic feet. I just think it's past the time when we can expect the enormous, bloated, conservatism-in-their-DNA, institutions like major symphony orchestras and even major opera companies to fully champion the new. They are too feeble, sadly, and financially precarious to avoid going down with the ship of their fanatically demanding traditional audiences. This hasn't always been the case – witness Oundjian's calculated risk with the Adams. But that was almost ten years ago. And I fear things are getting worse. Yes, there are individual conductors who clearly believe in the modern. And we have our token pieces of new music dotting symphonic programs everywhere, our polite Festivals of New Music. But these seem in 2019 to smack of a tokenism they did not have even a few years ago. The vital dynamism of new music, in all its fascinating contemporary expression, seems to fit very poorly these days within the frankly 19th-century world of the traditional symphony orchestra. That orchestra's death-grip connection to social and artistic conservatism may sit well in the increasingly retrogressive political and emotional world in which we surprisingly find ourselves these days, but it can't house the overflowing creativity of the new music scene with anything other than intermittent success. The grit and determination to tackle the new and face down the rabbit-instinct of those essential older audiences just seems too much to ask of institutions getting increasingly seasick bobbing on the waves of constant financial insecurity.
That's not to say that classical music should abandon the new – quite the contrary. I still believe that we are on the cusp of a new golden age of serious music, parallelling what happened to pop music in the 60s, 70s and 80s, when high artistic standards lived comfortably with great economic success. Think the classical equivalent of The White Album or Joni Mitchell's Blue, or Springsteen's Born in the USA. It's just that this explosion and renaissance is not going to be housed in mainstream institutions – it's going to come at us from the out-of-the-way, the unexpected, the never-heard-of. It's already happening. Many young composers, rather than waiting for the mainstream to finally find them, are striking out with their own performing ensembles to great effect. Smaller performing institutions, not burdened with the overhead and institutional inertia that inevitably weighs down even the most successful arts operation, are putting together programs and repertoire that is truly original and exciting. Opera Philadelphia, for example, to which the Canadian Opera Company has been quite unfairly compared, has had an enviable record in getting the new on stage. Unfairly compared, because the goals and expectations of the two institutions are quite different. The audiences the Philadelphians attract are more often akin to those of the Richard Bradshaw Amphitheatre rather than those of the Four Seasons main stage. The scale of the two organizations is radically different. But that's the point – you need both in the world of classical music, especially these days – because, ironically, smaller venues can achieve some goals out of the reach of larger ones.
Even here in Toronto, we have seen a medium-size organization like Tafelmusik maintain its originality while maintaining its financial health and audience loyalty. This upcoming season, with its foray into Tchaikovsky, its several new commissions, and orchestrated Goldbergs, is almost a test case of how, and if, a smaller institution can successfully break new ground. There are other Canadian organizations attempting the same. And many in the United States.
It would take another column and a deeper analysis to sketch out persuasively the main features of a successful ecology of originality and creativity for new musical and arts organizations. Certainly one of the features of the emerging musical universe must be a powerful new understanding of the interconnectedness of world culture so novel that we don't yet have a word to describe it. Non-Western, diverse, multicultural – these are all terms and ideas so steeped in the cultural chauvinism of the West, so narrow and parochial, that they inevitably defeat the possibility of the very things they purport to celebrate. Instead, we need a new understanding of cultural exploration and cultural joy as a defining feature of our new creativity, which I think will prove both immensely attractive to audiences and a springboard to new and exciting forms of expression. Expecting institutions burdened with a traditional cultural past, a difficult financial present, and a suffocating, leviathan-esque organizational structure, to cope with the demands of a new and emerging world is asking a lot.
Perhaps, I'm beginning to think, it's too much. I'd love to be proven wrong.
Robert Harris is a writer and broadcaster on music in all its forms. He is the former classical music critic of the Globe and Mail and the author of the Stratford Lectures and Song of a Nation: The Untold Story of O Canada.