These should be exciting times to be a musician: after all, the internet has given us instant access to music of all genres and historical periods, all over the world; and locally a certain magazine, The WholeNote, has made it much easier to publicize performances. There are innumerable role models around town ­— ­­­­creative and hard-working Canadian musicians in the midst of successful, rewarding musical careers: soloists, chamber ensembles, orchestras.
But for every success story there are scores of musicians who are struggling. Perhaps they are content with their lives, as long as they get to play or sing or compose, but the financial rewards of their musical activities are small, and many rely on a day job or teaching to get by. Is it lack of potential or talent, or is it something else that stands in their way?
There is growing recognition of this problem; and the consensus seems to be that there are two main causes of artist poverty. The first is lack of knowledge of how to function in the world as a professional; the second has much more to do with the individual artist's expectations and goals.
The knowledge problem is being addressed in various ways in various milieus. The National Youth Orchestra, for example, now includes career development in the curriculum of its summer programme; some universities now offer courses on developing a career; and there are various programmes to help opera school graduates make the transition from school to professional life.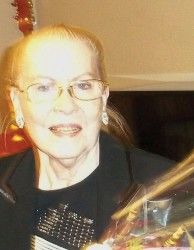 One of these is the International Centre for Performing Artists (IRCPA) which has in the past limited itself to assisting singers get a start. This month, November 12 and 13, IRCPA is offering two seminars at which a number of well-known Canadian arts administrators, performers and music journalists will talk about the ingredients of a successful music career. I spoke to Ann Summers Dossena, the irrepressible founder and director of IRCPA, who has extended the invitation to these sessions not only to aspiring performers but also to artist managers, agents and presenters: "There are not enough managers here and the ones who are here tend to limit themselves to booking in Canada. Managers are badly needed. There are a lot of fulfilling jobs in the arts besides performing."
"What," I asked, "will those who attend these sessions come away with?"
"A whole lot of new ideas about how to apply themselves to get work in today's world as well as insight into what keeps people back, which can be as simple as not knowing how to dress appropriately or as subtle as a bad attitude. You need to be a good colleague. You know what they say: 'Be nice to people on your way up because you will meet them again on your way down!' I'll never forget, just before a concert I was presenting, one of the performers (a violinist and the nicest person you could imagine) … asking me which critics were in attendance [because] he wanted to know whom to hate during the performance! This is the sort of attitude which, in my opinion, holds people back."
I observe that to be an artist in our time is more like being a self-employed entrepreneur. "Yes," she replies. "I have for years been telling artists that they are the CEO of their own corporation … Years ago I gave up telling people, when they asked what I did, that I was in arts management and simply said that I was in the import/export business."
The second of the two IRCPA seminars, Sunday, November 13, will feature the legendary New York artist manager Edna Landau, now retired, who writes the Musical America blog, "Ask Edna," and will headline a question-and-answer session. Edna, Ann told me, with business partner, Charles Hamlin, got started in the 1960s in New York. Struggling to stay in business, they were bought by the sports management company, IMG. After that they never looked back. In arts management, Ann says, the commissions start to flow about two years after you start making bookings: it's just the way it works, but it does make it difficult to get started.
"Career Moves" will help its participants fill many gaps, I am sure, in solving the "knowledge problem"of how to create and sustain a career as a performer or as a manager, agent or presenter.
What, though, of our second problem area – the management of one's own goals and expectations? Joan Watson, horn player in the True North Brass, principal horn in the COC Orchestra, and "October's Child" in this issue of The WholeNote, has been taking notes over the course of more than three decades as a professional musician and teacher. "Most musicians are not clear about what they want, don't know how to get what they want even if they do know, and lose enthusiasm daily for making music," she says. This has led to her developing a course, "Goal Setting for Musicians," to help musicians clarify what they want to create, and to help them go step by step toward those goals, including a mentoring support system. Success, she says, becomes inevitable once you know how to move towards it.
At the root of what she attempts to convey is the belief that how you do anything is how you do everything. "To learn to be a great musician" she told me, "you need to learn to be all around great. You bring to your playing who you are." The key to moving in the direction of all around greatness is clarifying goals and then working towards them. "I have a passion for clarifying goals five years from now that encompass every area of my life."
(For her account of how she herself puts into practice what she preaches, please read the longer version of this story online under "Musical Life" at www.thewholenote.com. And a full description of the course can be found at www.creativepeoplecoaching.com.)
If you are a musician ready to take a step into a more rewarding career and a more fulfilling life, there is help. Give both these offers of assistance serious consideration.