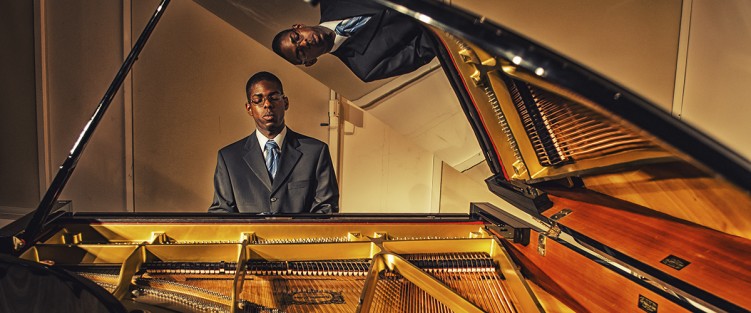 From an early age, I was quick to realize that there were not (m)any other young Black pianists who were learning how to play classical music – at least that I had ever met. I was around seven years old at elementary school when I was first introduced to the instrument; at that point I was already able to play some of the choir music and other popular tunes that the school's music teacher, Mr. Gibson, had taught us. After receiving significant encouragement from Mr. Gibson and others who had heard me play for fun, my parents decided to purchase a piano and enroll me in piano lessons. At the time, none of us had any idea or preference of what style of music I would – or should – learn in these lessons.
Fast forward a couple of decades and nothing has changed, really. No growth of the sport, no catering to a wider audience. So which is the chicken and which the egg? i.e. Is there a lack of interest in classical music within the Black community because it is so underrepresented at the highest levels/"misunderstood music"/etc., or is the lack of representation yet another form of systemic discouragement towards some groups of society?
I was first introduced to classical music in my earliest piano lessons, and have always loved everything the genre has to offer – a seemingly endless expanse of amazing music spanning hundreds of years, providing those who choose to play it a parallel range of technical, musical and ideological challenges. My appreciation fully blossomed after my first classical recital at the Polish Consulate in Toronto, and has never diminished. No matter how many hours of practice, there will always be more work to do and new heights to reach. Delving into the diverse works of J.S. Bach and Domenico Scarlatti could by themselves cost a lifetime of exploration, let alone engaging into the oeuvres of Mozart, Beethoven, Chopin, Liszt, Brahms and beyond. As "musically gifted" as I was told I was when I was young, there were so many other pianists who seemed to be light years ahead of what I thought I could ever achieve. My goal became to improve and become the best version of my musical self that I could be.