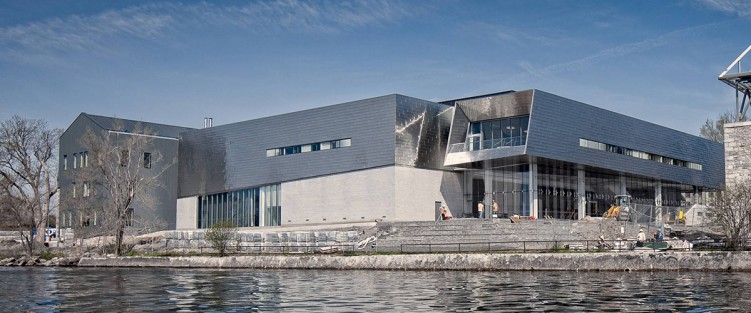 When it became apparent that the pandemic was not going to be a two-month event and was in fact going to be with us for many months, Tricia Baldwin asked herself, "What can we do to amplify the voices and creativity of artists, students, creators and educators?" As the director of the Isabel Bader Centre for Performing Arts in Kingston, Ontario (known simply as "The Isabel"), Baldwin, and her colleagues, recognized not just a need, but an opportunity. The result is the IMAGINE project.
"This COVID-19 period is an excellent time for artists to immerse themselves in artistic 'R&D' to explore new collaborations, styles, concepts and performance practices and come out of the pandemic with enriched artistic voices," Baldwin told me. With performance demands severely curtailed, many artists have time now to dig into projects and ideas that they might not normally have the energy and brain space to pursue. As well, performing has taken on new dimensions, hastened by the pandemic, with online presentations and streaming increasingly becoming the norm.
Baldwin and her colleagues wanted to offer The Isabel, with its state-of-the-art lighting, video and audio equipment – along with the acoustical beauty the hall is renowned for – to artists so they could learn new skills and ways of presenting their works. "We see this as an incubator, not only for new works but for new performance practices and processes," said Baldwin. "We want to give people a safe space to work in so they can take artistic risks and try out different media."
When the call for applications went out via getacceptd.com, The Isabel was initially planning to offer five or six spots in the program. However, they got such an enthusiastic response from the artistic community, receiving applications from a range of musicians, performers and educators with interesting ideas, that Baldwin approached the Kingston-based Ballytobin Foundation to increase the funding. Ballytobin willingly stepped up, and the result was that The Isabel was able to offer spots to 20 different groups/artists.