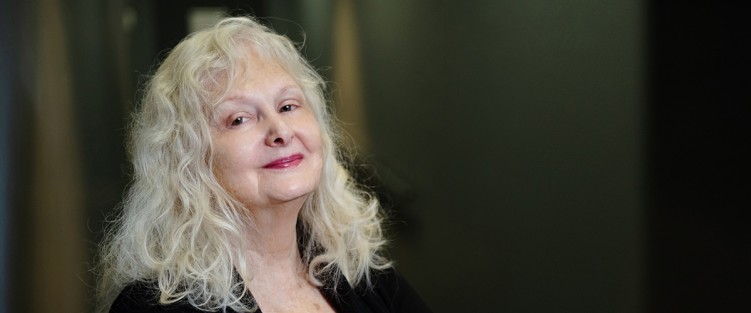 Ottawa-born pianist Christina Petrowska Quilico is no stranger to awards and prizes, both as beneficiary and as benefactor. As beneficiary, among her earliest achievements was a New York concerto competition (she shared first prize with pianist Murray Perahia), at age 14, soon after commencing piano studies, on scholarship, with the legendary Rosina Lhévinne, at New York's Juilliard School of Music. ("A promethean talent," the New York Times proclaimed.)
Most recently, on September 22, 2023, the Ontario Arts Council announced that she is to be the recipient of the 2023 Oskar Morawetz Award for Excellence in Music Performance, awarded "to an outstanding Canadian performer in the field of classical music, recognizing talent and commitment to Canadian music."
The Morawetz award will be presented to her on October 21, at a gala performance to launch Markham-based Kindred Spirits Orchestra's 2023-24 season – a concert at which she will perform Witold Lutoslawski's Concerto for Piano and Orchestra (1988).
"It has been listed on several sites as the fifth most difficult piano concerto out of 100," Petrowska Quilico informed me. "It is tough, but a wonderful work. There will be another surprise performance we will do that night but it is a secret."
On the "benefactor" side of the coin, in 2003 she created the Christina and Louis Quilico Award (now administered by the Ontario Arts Foundation, in conjunction with the Canadian Opera Company and the COC Ensemble Studio), reflecting the commitment to music education she shared with her late husband, the Metropolitan Opera baritone Louis Quilico.
"[Louis]wanted to have a competition for opera singers," she says. "We were hoping to create one in New York since the Metropolitan Opera was really his home base but it would take a fortune to do. I suggested that we do it in Toronto. The competition celebrated its 20th anniversary on February 6 2023. There have been so many singers who have gone on to brilliant opera careers after winning prizes in the competition and I have been so happy to watch their journey."
Here's a bit more from our wide-ranging conversation.
WN: Was it New York that gave you your appetite for so many different kinds of music?
CPQ: New York is a fabulous place to live in as a musician. You can experience the Metropolitan Opera, New York Philharmonic, early music, new music, world music and feel nurtured by the diverse wealth of styles, structures and sound. It's where I started to amass a huge repertoire list – close to 50 concertos now, 19 recorded so far, half contemporary concertos and half classical, Romantic. It was there that I was discovering and playing contemporary works of Messiaen, Schoenberg, Berg, Webern, and many other more experimental composers. Later on, I was fortunate enough to have been coached by Pierre Boulez, György Ligeti and John Cage, and was in Stockhausen's class in Darmstadt, with Claude Vivier. I believe that you need balance and variety in your repertoire and life. This keeps you challenged and interested. I always enjoyed practicing Chopin, Beethoven and Mozart as well as avant-garde music. And opera of course. I accompanied my late husband Louis Quilico on four CDs and many tours.
As for solo repertoire, I stopped counting ages ago. I am amazed and very fortunate to have over 50 CDs recorded over my career so far. During COVID alone, I released three new CDs: Retro Americana, Vintage Americana, and Sound Visionaries, which is Debussy, Messiaen, and two Boulez sonatas which he had coached me on years ago. In the last year and a half there have been three more: Parisa Sabet's Cup of Sins (duos and chamber music); Alice Ping Yee Ho's Blaze, challenging and most rewarding; and Shadow & Light with Nurhan Arman's Sinfonia Toronto and violinist Marc Djokic, violin – three concertos by composers Larysa Kuzmenko, Alice Ping Yee Ho and Christos Hatzis) It's a thrill to add to the world's surprisingly scarce repertoire of double concertos for violin and piano, with three works all by Canadians.
Are there clearly identifiable defining moments in your musical life?
Meeting Ann Southam, for sure. As performers now we are taught to revere the composers and follow their instructions to the letter. It was not like that in the Baroque, Classical or Romantic Era. The composers were performers and played a lot of their own music. There was a lot of freedom in those years which we lost for a while. Ann loved to hear me play her music differently. She gave me the freedom to work with tempo, dynamics, textures, colours, pedalling and phrasing. She understood that each piano has a different touch. The action of the piano will determine how fast or slow you can play certain passages despite written metronome markings. The acoustics and resonance of the hall will also suggest how much or little pedal you need.
Ann Southam said somewhere that she "loved the sound and what was happening as the hands interacted" when you played her works. She called you a "whiz-bang pianist"!
Ann and I had so much fun working on all the pieces. She let me pick the order of them as well so that the flow of the music sounded natural in the transitions. When I received her scores there were hardly any dynamics, phrasing or pedal indications. At first it was a bit daunting but she was so open to new ideas that it was a joy performing her music, and I certainly played and recorded so much of it. Glass Houses was two CDs, Rivers three CDs, Pond Life two CDs, Soundspinning one CD, and I included many pieces on compilations. Sometimes, I feel like rerecording everything! She would have enjoyed that … a sense of new adventures.
Instead I see you have commissioned Frank Horvat to write More Rivers
Yes, it's a look back to Ann for me and we will follow Ann's traditions. Like Ann, we are dedicating this music and our efforts to promote the issues of the environment and nature. Frank has also given me the freedom to collaborate and I have already changed the order of the pieces, with his permission, and I look forward to working with him on all the details. Music is always a work in progress and that is what is so exciting and keeps me learning new pieces, and trying out new ideas. Frank's music is meditative and melodic. Ann would be very pleased.
"York" seems to be a leitmotif in your life – New York, York University … and Markham, where you will receive the Morawetz Award is in York Region.
After 35 years of full-time teaching at York, I have retired (sort of). I still have several PhD students left to supervise and I leave with the title of Professor Emerita, Senior Scholar and three Research Awards of which I am very proud.
As for Kindred Spirits Orchestra, I have played quite a few concertos with them: the Grieg concerto, also Heather Schmidt's fourth piano concerto, and André Mathieu's fourth piano concerto (twice, once with Kristian Alexander and once with Czech conductor Jiri Pedrilik at the Glenn Gould). And we live-streamed the Tan Dun piano concerto during COVID.
The upcoming Morawetz Award puts Petrowska Quilico in distinguished company – "esteemed and remarkable previous winners" she calls them – Angela Hewitt, Yannick Nézet-Séguin, Russell Braun,and Bramwell Tovey to name a few. And her remarkable career shows few signs of slowing down.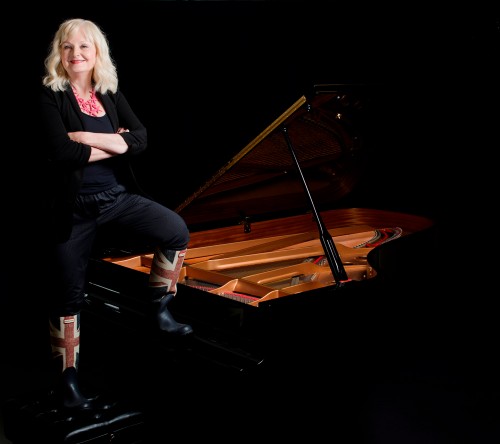 CPQ: I am getting ready to record three more CDs soon – Frank Horvat's More Rivers, David Jaeger's Games of the Night Wind which is 12 Nocturnes by Jaeger, along with pieces by Toru Takemitsu, Alexandre Tansman, and Henryk Gorecki. The Nocturnes are based on poetry, including mine and it is a hauntingly beautiful program. Volume 2 of solo piano works by Alice Ho is also coming up. Also I continue to adjudicate in many places. I was one of the judges for Classicalia which was filmed for PBS in Toronto, Atlanta and Vienna. I adjudicate every year in Markham for the International Music Festival and Competition, and also at the Royal Conservatory's Contemporary Showcase which specializes in contemporary Canadian composers. It is vital for young artists to have feedback and perform for an audience and I am happy to help these musicians.
David Perlman can be reached at publisher@thewholenote.com.