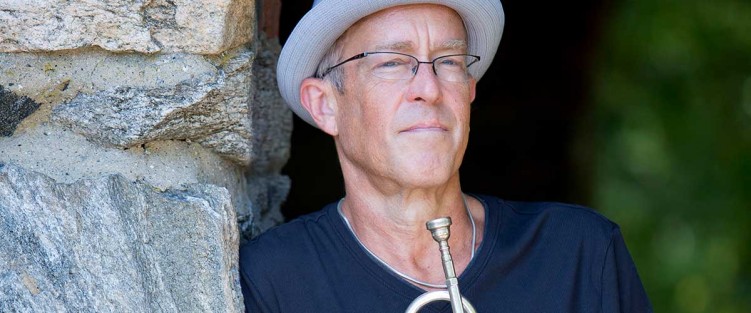 Since launching in 2014, Hamilton's Something Else! Festival has created its own distinct format, making it one of the key events for the more creative edges of jazz and improvised music in Southern Ontario.
For 2022, the festival has grown substantially in both the number of performers and the number of events. Featured musicians include trumpeter Dave Douglas and clarinetist Don Byron, among the most acclaimed musicians of their generation. American clarinetist/alto saxophonist Michael Moore, singer Jodi Gilbert and percussionist Michael Vatcher have contributed mightily to the diverse and idiosyncratic Netherlands scene for decades, while Dave Rempis, appearing here with regular collaborator drummer Tyler Damon, renews the legendary Chicago lineage of forceful tenor saxophonists. Added to this is a strong complement of far-flung Canadians – from Montrealers Lori Freedman and Nicolas Caloia, to Torontonian Allison Cameron, and Vancouverites Peggy Lee and François Houle.
Outdoors and in: There are three full afternoon programs at Bayfront Park and four evening programs at the Cotton Factory, a revitalized industrial space. Each program includes five different groups, from solo performances to tightly arranged bands, but what distinguishes Something Else! are the opportunities to hear musicians interacting spontaneously in ad hoc ensembles, as likely to surprise and delight one another as the audience. It revives the spirit of early European free jazz and improvisation festivals, like Berlin's Total Music Meeting, Amsterdam's October Meeting and London's Company Week.
Dave Douglas, as much celebrated as a composer and as a trumpeter, presents two bands. Marching Music, formed in 2019, is an iron-clad quartet that mixes Douglas' own impassioned lyricism with a band that can emphasize the ethereal electronics of guitarist Rafiq Bhatia or the looming thunder of electric bassist Melvin Gibbs and drummer Sim Cain, the latter two known for their association with rock singer Henry Rollins. Elsewhere in the program, Douglas' distinctly different Mountain Passage reprises an ensemble that recorded together in 2004 and that brings together many of the festival's diverse threads, blending village band and chamber music textures with reed-master Michael Moore, cellist Peggy Lee, drummer Dylan van der Schyff and tubist Marcus Rojas (who also makes a festival appearance as a soloist).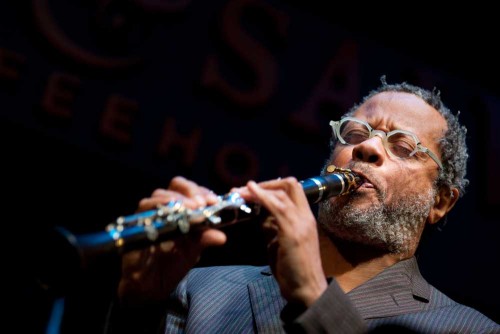 Don Byron appears as a clarinet soloist, in a trio with Michael Vatcher and Vancouver bassist Torsten Müller, and another with Vatcher and Peggy Lee. He's also part of an international clarinet quartet that combines the stellar inventiveness of Michael Moore, Lori Freedman and François Houle. The group Big Bottom packs together that clarinet quartet with bassists Müller and Caloia, the latter also heard elsewhere in the trio Zucaman 3 with Freedman and violinist Joshua Zubot.
Among the other performers, distinctive singers are present. Robin Holcomb and her partner, composer/pianist/electronic musician Wayne Horvitz, have created a uniquely contemporary take on the art song tradition, wistful, enigmatic and alive with inventive language and sounds.
Holcomb also performs in a trio with Torsten Müller and Dylan van der Schyff and a duo with Peggy Lee, while Horvitz revisits his 2001 project, Sweeter than the Day. Jodi Gilbert is presenting voice workshops as well as appearing with Michael Moore and Horvitz in a program called Voice Is the Matter.
Post-festival: Something Else! continues its presentations after the festival at various Hamilton venues; performers include the Halifax ambient improvisation quartet New Hermitage on June 25; The François Houle 4/ Recoder and Gordon Grdina's Nomad Trio, July 3; and trumpeter Lina Allemano's Berlin-based trio, Ohrenschmaus, July 16.
The Something Else Festival runs June 16-19, 2022: afternoons at Bayfront Park, 200 Harbour Front Dr., Hamilton; evenings at The Cotton Factory, 270 Sherman Ave. North, Hamilton. For details of times, dates, venues, addresses, tickets and complete lists of performers, visit somethingelsefestival.com.

Stuart Broomer writes frequently on music (mostly improvised) and is the author of Time and Anthony Braxton. His column "Ezz-thetics" appears regularly at pointofdeparture.org.