At uneasy moments, I often look to nature and the human imprint in it, in a search for equanimity. In 11 years with The WholeNote, I have repeatedly begun my musings with a description of the view from my window of the busy midtown Toronto park across the street.
As I sipped my coffee this sunny morning, a coach's shrill whistle and shouts grabbed my attention. It gladdened my heart to see the little league taking over the baseball diamond for the first time in a year. The sand infield was prepped well over a month ago, but today is as early as the provincial pandemic "Three Steps to Reopening" rules allow for organized activity. The groomed green outfield highlights the kids' yellow jerseys and white knickers as they warm up. And just beyond, behind the tall chain link fence, the community tennis courts are full once more with bouncing singles and doubles.
I've been dragging my heels all week trying to get my head around a story about what the Ontario live public music scene for the balance of this summer might look like. I've done my research. But stepping back from the data I've gathered, one unanswered question keeps getting in the way: despite what has been planned, what will actually get to happen? It's an uneasy feeling.
Just this past week, I found myself sharing this feeling of dis-ease with Sean Williams, an American musician, researcher and writer currently working as a professor of ethnomusicology at The Evergreen State College in Olympia, Washington; she had some helpful advice. "You recognize that the exact thing you're feeling is what all the rest of us are feeling, right? Existential dread combined with worries about our collective ability to be public again has made millions of us hesitant to even go to a shop, let alone a live concert."
Small World's Global Toronto 2021
Prior to my chat with Williams, I had just attended Small World's GT21 conference (virtually of course) in the third week of June, titled "Global Toronto Re-imagines and Shapes a Better Future for the Music Sector." It was run by a staff of 11, and was bigger than ever, with a motto proclaiming "Rooted in Toronto and operating through a global lens."
Logging into sessions all week, I listened to myriad topics straddling the globe. Just a sampling: EDI (Equity, Diversity, Inclusion), Indigenous-settler relations, interrogating the idea of genre, as well as professional development sessions. A TikTok masterclass and discussions of post-pandemic streaming strategy were also on the agenda.
The numbers GT21 published after the wrap illustrate its increased scope this year: there were 17 international delegations and 1118 participants from over 70 countries. They could access 103 events and 232 virtual meetings, and view performances by 22 spotlight artists; and "2,720 new connections made."
Far more people than would likely have been able to attend a live event.
Baby steps
But in the wider frame of things, my uneasiness persists. I can't even figure out how I can visit my kids and toddler granddaughter in a distant city before we're all fully vaccinated and feel safe again. So when can I begin to rehearse with a large ensemble or orchestra and gig in front of a live audience? After a year and counting, and largely out of work, how will performing artists function in the post-pandemic world? And who will sit or stand, shoulder to shoulder, to watch and hear us play?
The yellow jerseys in the outfield in the park across the road from my house surely signal a return to normality, doesn't it? Yet the live performing arts sector is struggling, still locked down for the most part. It's looking like the fall, or even next year, before venues will be able to reopen with full live houses – if they can hold on that long.
So it looks like summer festivals will be largely online again, having had a year to learn how to do it better. As Neil Middleton of the Vancouver Symphony recently wryly commented, "We've spent centuries perfecting the delivery of live presentations, and about a year figuring out how to make it work online."
Let's look at a few other heartening examples of how people are making a virtue of the virtual.
TD Sunfest
London Ontario's acclaimed world music festival TD Sunfest is among those which have successfully pivoted online. It has a 2021 lineup of 30 musical acts for its four-day virtual festival running July 8 to 11. Sixteen international performers from Europe, the Caribbean, South America, East Asia and Africa will share their music online.
"This will be a warm-up for what's going to happen next year," said Alfredo Caxaj, TD Sunfest founder and co-artistic director, promising a return to a live festival in 2022.
Toronto Caribbean Carnival 2021
Keeping the spirit alive and the heart beating. For the second year in a row the summertime outdoor staple, Toronto Caribbean Carnival (TCC), has announced that it "will not happen in a full capacity… due to the uncertainty surrounding COVID-19 and due to government and travel restrictions."
Billed as "North America's largest street festival," drawing an overall attendance of some two million from across North America, it showcases Caribbean dance, performance and food culture each summer. While its keynote parade is curbed for this year, the TCC announced, in a virtual media launch, a month-long local restaurant Carnival Eats Passport. It leads up to a food truck crawl taking place on July 31 and August 1 accompanied by live pan music and masqueraders, subject to ever-evolving provincial gathering mandates, of course.
"We want to keep the spirit of the Carnival alive," said Toronto Caribbean Carnival's communications manager Andrew Ricketts. There's no question that food, hospitality and ritual pageantry is central to TCC's culture so the plan is some consolation; however, TCC's spirit dwells in people massing to the beat of music in the street. As Ricketts keenly observed, "the bands are the heart of the festival."
Arts in the Parks
Toronto Arts Foundation's mid-June announcement of how Arts in the Parks events will play out this summer also reflects the uneasiness of the moment. On May 14, the City of Toronto extended from July 1 to September 6, the cancellation of "all City-led major mass participation events, festivals, conferences and cultural programs, and all City permits [for them] … through September 6, 2021... [including] arts events in parks."
That leaves Arts in the Parks (AIP) with only one clear option: to launch its online subsidiary program Arts in the Parks Anyplace in July. The AIP website promises, "Online performances and interactive digital events throughout the summer … We've been talking with our communities and artists and we're again working together towards creative solutions to postpone planned events or re-imagine them to be safe for participation in the near future."
AIP is still holding out hope for possible later live events however. It goes on to state that, "small park events, with strongly implemented health and safety guidelines, may be able to proceed in August … in accordance with the Province's Three-Step reopening framework."
(Ontario's "Three Steps to Reopening" notwithstanding, many performers, companies and venues feel these steps still leave them in the dark due to the lack of clarity and predictability. Then there's the issue of indoor versus outdoor performances. Each presents a distinctly different reopening scenario. The question of how to plan for the unspecified health and safety rules and compliance measures when they do reopen also remains frustratingly open.)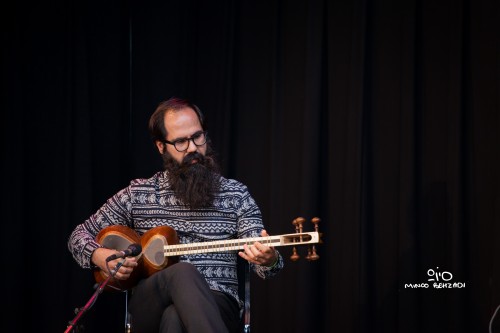 Labyrinth Ontario
One of the partners AIP has been talking with is Labyrinth Ontario (LO), the Toronto not-for-profit organization with the bilateral goal of "promoting the study and enjoyment of global traditions of modal music." No stranger to my stories in The WholeNote, LO's ambition is "to develop Southern Ontario as a global hub for performance, research, and innovation in modal music traditions of Asia, Europe, and Africa…"
LO's contribution to Arts in the Parks, is creating a video series, filming music performances coupled with artist interviews in parks across the city, similar to its successful project last year, viewable on its website and YouTube channel. LO will also produce several small-scale outdoor summer concerts around the city, and will present small groups ("nimble ensembles") to smaller Ontario towns, details TBA.
LO's biggest news this year so far, however, is the launch of its Labyrinth ensemble (LE), a dream of LO's founding artistic director Araz Salek. After an open call and a series of auditions, it has just released its roster of 14 musicians plus a lead singer, with expertise among them in close to 20 instruments in more than a dozen specialty areas.
Reflecting one of LO's core mandates, over the course of this summer individual ensemble members will receive online modal music instruction on their instruments, fine-tuning their understanding and performance chops in LE's particular modal repertoire. LE's planned November 2021 premiere concert at the Aga Khan Museum will likely feature works from vocalist Lamia Yared's specialty area.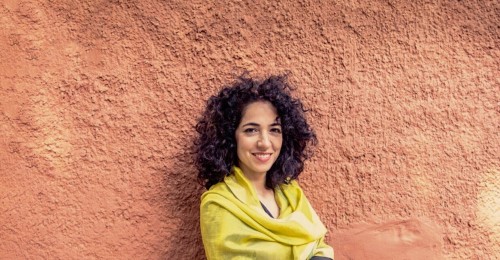 Tempering the dread
So the view from my window (as teacher, musician, member of the public) is a mixed one. Online music learning has not been smooth sailing for me, made more difficult by on-again, off-again provincial and municipal educational openings and closings. Even my most dedicated student, who has taken weekly suling (West Javanese ring flute) lessons right through the pandemic, was forced to reschedule and then cancel his summer online lessons, due to unpredictable day-job closures and hours impossible to predict.
As a musician: theatres claim they are ready for summer outside openings, yet as of press time the provincial government has "restrictions" in place until July 21, but with no corresponding detailed guidelines on compliance. Most live theatre venues, by their own calculations, need roughly 75 percent capacity to make productions financially feasible, impossible under current regulations. Most will also do whatever they must to comply with conditions along the road to recovery. So, when will a roadmap come?
From my window I can see and hear a multitude of signs underscoring our unquenchable human need to congregate for a purpose. After being out of work for closing in on a year and a half, distanced from colleagues and workplaces, I worry though, about the ability, as Sean Williams described it, to be public again.
How do we make our lives as artists and audiences whole again?
May this summer bring some answers to that!
Andrew Timar is a Toronto musician and music writer.