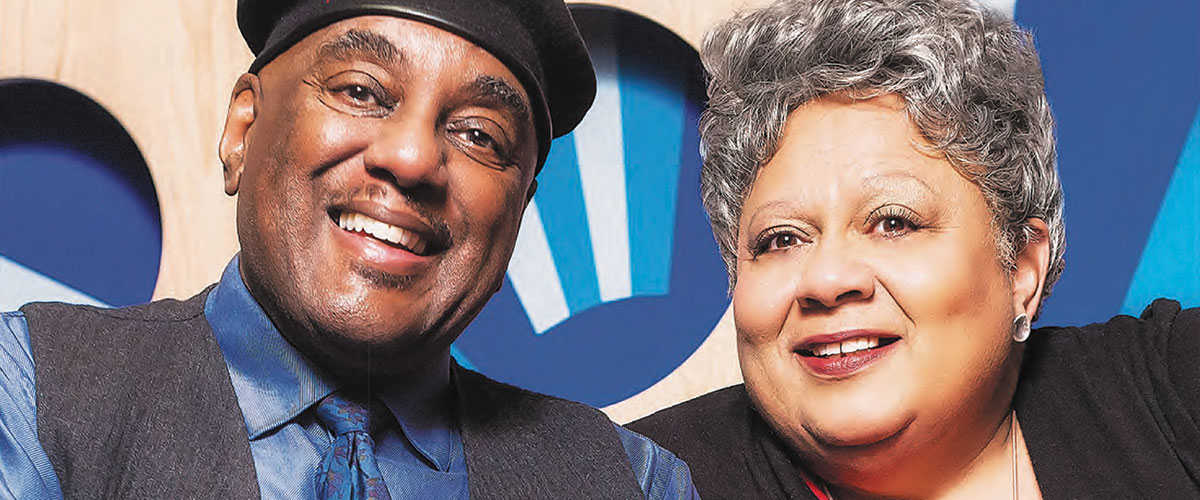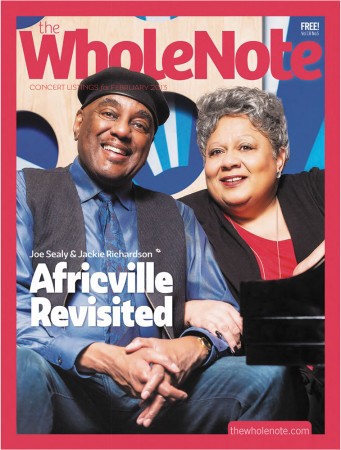 In May 2019 The WholeNote had a call from Lauris DaCosta, on behalf of The Hymn to Freedom Project, asking if we'd give permission for our Feb 2013 cover, featuring Jackie Richardson and Joe Sealy, to appear in a music video project featuring Oscar Peterson's Hymn to Freedom. (That particular WholeNote cover was for a story by Ori Dagan called Africville Revisited). We were delighted to be asked, and sent the cover along.
DaCosta explained that for many years in the United States, Lift Every Voice and Sing has been the American "Black national anthem." But Black history is Canadian history too, and she believed we should have a Canadian anthem for that, because getting people to sing together is a very good way of getting people to engage with that history. Her idea was that Peterson's Hymn to Freedom could be that anthem. With pianist Oliver Jones, who was a good friend of Peterson's, and with Oscar's wife Kelly Peterson, the plan was born. A stirring new choral arrangement was done by Corey Butler, musical director of Toronto Mass Choir, and it premiered in Waterloo in March 2019.
Fast-forward to January 2021, we were excited to learn that the video project was completed and available for sharing. Along with the anthem, the video The Many Roads to Freedom features an extraordinary range of images – historical through contemporary – offering "glimpses of the integral, extensive influence and part that Black Canadians have played in the building of our country, Canada."
Music Monday is The Coalition for Music Education in Canada's coast-to-coast annual event that advocates for the importance of quality music education for all students. Thousands of students, educators and music makers celebrate the appointed day and time by singing collectively an original song by a Canadian artist. For 2020 Peterson's Hymn to Freedom was, coincidentally, chosen to be the song that would be sung. It was a new bilingual translation by Hariette Hamilton, and was recorded at the National Arts Centre featuring several choirs, a youth jazz trio and Robi Botos, piano, Jim Doxas, drums, and Dave Young, bass, who mentored the youth trio. Their video recording was shared to help people all across the country prepare for the day. While a new song is usually chosen each year, this year Peterson's anthem has been chosen again, because of the difficulty of learning a new song in a school year that has been as disrupted as this one has been so far.
Music Monday 2021 is Monday May 3! Join the nationwide celebration by planning and registering your own Music Monday event! You can enjoy the video, and access recordings and sheet music, teachers' resources, and materials for parents and children to use at home, all available at coalitioncanada.ca/musicmonday/en.