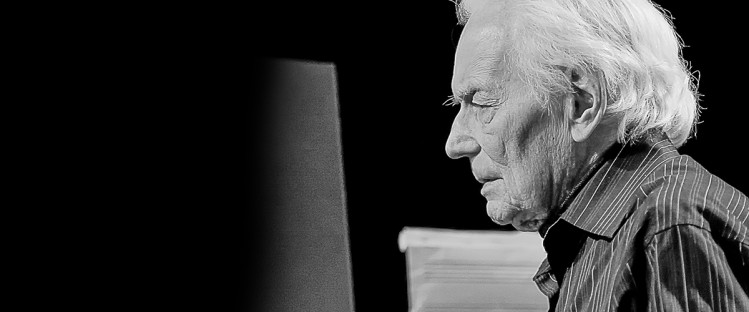 Assessing the legacy of a musician is tricky any day, but particularly when celebrating the person's birth centenary, and especially when he was my teacher, colleague and then, friend, over several decades. It's even more daunting when that person is the prolific composer, pianist, vocal coach, choral conductor, music journalist and educator, and mentor to several generations of Toronto musicians, Udo Kasemets (1919-2014).
Kasemets considered himself a perennial outsider. He also, however, possessed the entrepreneurial chops to stretch the definition of what it meant to be a composer – and somehow to survive doing just that throughout his fascinating, multifaceted and prolific career. For most of his life he was, as he put it, "always trying to get things going."
The outlines of his biography may provide a few clues to this enigmatic man. Born into a musical Estonian family (his father Anton Kasemets was an organist, influential choral conductor, composer and musicologist), he was educated in Tallinn and, after WWII, in Germany. In 1951 Kasemets immigrated to Canada. He made Hamilton and then Toronto the home where his musical career grew; during his long life he mentored several generations of musicians, me included.
This is not the first time I've written about Kasemets in The WholeNote. In my 2010 article, In Appreciation of Udo Kasemets, Robert Aitken, founding artistic director of New Music Concerts calls him "probably the most uncompromising musician in Canadian musical history"; while my 2014 article, Toronto's Musical Avant-Gardist: Udo Kasemets (Tallinn 1919 – Toronto 2014) A Remembrance in Five Decades, leaves no doubt about its contents.
A number of organizations have taken Kasemets' 100th birth year as a cue to program his extraordinary compositions. We'll look at several Toronto concerts scheduled throughout November. To aid us with background, I've reached out by email to Canadian musicologist Jeremy Strachan, Estonian flutist (and Ensemble U: member) Tarmo Johannes, Toronto pianist and concert curator Stephen Clarke, and composer Linda Catlin Smith. They knew Kasemets personally, either performing his work or writing extensively about it.
I first asked my interviewees why Canadians should care about Kasemets' musical legacy.
Jeremy Strachan was the first to reply. "Udo was one of Canada's most prolific composers and a trailblazing figure, bringing the avant-garde to listeners in this country. Although he is remembered fondly by those he knew and worked with, by and large his work has flown under the radar, outside of the small circle of enthusiasts of experimental music scattered across Canada. Aside from being a composer, concert promoter and writer, he was also a teacher and collaborator who brought many people together. I'm reticent to say 'without Udo...' but he really did an extraordinary amount of work to ensure that experimentalism in music and the arts had a legitimate place in the Canadian cultural landscape."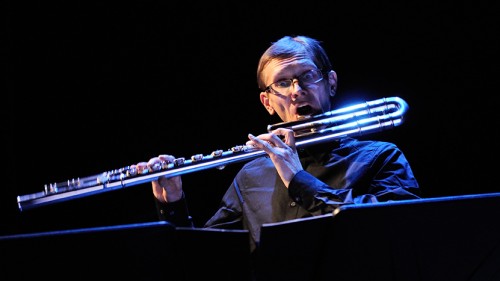 Tarmo Johannes weighed in with his Estonian musician's perspective. "He is a little known in Estonia – unfortunately too little. It has been our mission in Ensemble U: to introduce him more to our audiences, draw attention to his music and to situate him as a very important, very enriching part of Estonian music culture, a figure with no parallel in the Estonian 'homeland.' On the other hand let's not forget that he returned to Tallinn in 2006 as an honorary guest of the Days of Estonian Music festival. There was a concert full of his music, a masterclass at the Estonian Academy of Music and Theatre, interviews, articles, though there haven't been many performances since."
From Stephen Clarke, seasoned interpreter of Kasemets' piano works: "Kasemets with Susan Layard, his singer/companion, travelled to Tallinn where he gave lectures – in Estonian, the first time he spoke it since the 1940s (!) – and performances. The German pianist Florian Steininger contacted me some years ago asking for scores of Kasemets' later piano works. He has been performing them around Europe."
Johannes further observed: "As an Estonian, I've been impressed by how many people talk about him with deep respect, admiration and warmth. But first of all, let's consider his output as a composer. Having studied several of his scores it has become more and more clear how strong his works are. My group Ensemble U: has considerable experience interpreting open scores. Even then, working with a Kasemets score still sometimes means we have to struggle for hours with quite complex sets of rules, yet time and again after unravelling the sounds, we've been astonished by the quality of his work! I've heard Kasemets sometimes referred to as Canada's John Cage. Well, okay, but concerning his compositions, in my humble opinion, Udo Kasemets did it better."
Clarke was just as unequivocal in his assessment: "I'm convinced that had Kasemets emigrated to the US instead of Canada, his would be an iconic name as a maverick composer along the lines of Harry Partch, for instance. But Udo kept a fairly low profile and any self-promotion was anathema to him."
"Fortunately he moved to Toronto," Clarke continued, "or I might never have had the friendship and collaborations with him! Musicologist Jeremy Strachan recently completed his doctoral thesis at the University of Toronto on Kasemets' work. This is highly encouraging, not only for preserving a legacy, but for opening doors for further exploration. Kasemets' work is prolific and vastly ranging."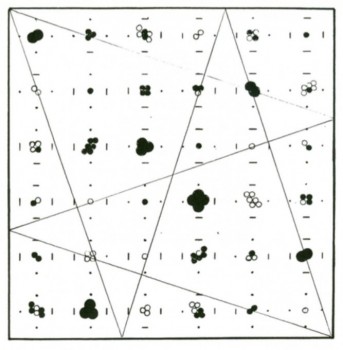 Linda Catlin Smith, performer in many Kasemets pieces and coordinator for his massive work Counterbomb Renga, as well as for the recording of his Eight Houses of the I Ching, put it this way: "Udo is important to Canadian music for his unique and individual approach to music making. He's also notable for his many concerts dedicated to celebrating other artists, especially poets such as Octavio Paz, Robert Creeley, Louis Zukofsky and Susan Howe."
I asked Strachan about Kasemets' trailblazing 1960s and 1970s contributions to experimental music composition and performance in Toronto.
"Udo was sort of the right guy at the right place at the right time in 60s Toronto. It was a period of transition and possibility, and he was determined to make an intervention in the suffocating conservatism of Canadian musical culture. He was, I think, uniquely equipped with the skills, the pedigree, and the disposition to shake things up at a time when there was a desire for something to happen, but he also had the required skills when he was forced to go it alone. In the 70s, you start to see the emergence of arts councils, artist-run spaces, and more collectivization and support; Udo really didn't have that in the 60s. [Earlier] he had to forge alliances with galleries and navigate a frankly hostile musical terrain to present his work and the work of avant-garde composers."
Smith added: "He was incredibly active in his early years in Canada, and was a passionate participant along with the other composers of the day presenting concerts, working with the League of Composers, bringing John Cage's work to Canada, etc. He had a devoted following of listeners who came to many of his self-produced events. He also attended many, many concerts over the years, and was a keen supporter of younger composers and performers.
Toronto audiences can explore for themselves why Kasemets' music still attracts musicians, composers and musicologists at the following events.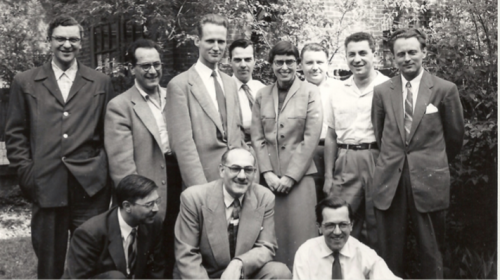 New Music Concerts: Kasemets@100
November 12, New Music Concerts presents Kasemets@100 at Walter Hall, University of Toronto, with guest Ensemble U: and pianist Stephen Clarke. Ensemble U: is the most active contemporary music ensemble in Estonia. Touring widely, it has gained recognition for performing very demanding works without a conductor.
This celebration of the eclectic compositions of Udo Kasemets has another aim: to build musical bridges between Kasemets' Estonian heritage and his Toronto career. The program features four works by Kasemets from the 60s, 90s and 2000, but also includes works by outstanding Estonian composers Märt-Matis Lill (b. 1975) and Tatjana Kozlova-Johannes (b. 1977), compositional voices unfamiliar to most Toronto audiences.
An unusual programming touch for a contemporary music concert is the inclusion of Giovanni Palestrina's sacred motet Tu es Petrus (1572); it directly addresses a Kasemets comment: "When studying Palestrina I sensed that musical order was larger than the sum of its components, however cleverly, imaginatively, and systematically they were put together." It reflects the Kasemets view that composing music is a human approach to grasping the vastness of the multiverse and to creating order from its constituent parts.
Array Music: Udo Kasemets @ 100
November 23, Array Music presents Udo Kasemets @ 100 performed by the Array Ensemble at the Array Space. This concert also pays tribute to "a towering figure in Toronto's experimental music scene" with a program of his lesser-known chamber works curated by Array pianist and longtime Kasemets collaborator Stephen Clarke.
The inclusion of the 1948 Kasemets work, Sonaat in E, Viiulile ja Klaverile, Op.10, in the concert reveals a relatively conservative compositional style in his 20s, an aesthetic he brought to Canada. During the first decade of his career here, Kasemets performed, directed and organized concerts not of the experimental music of the day, but rather European high-art music of past centuries. Proof: he was the founder-director of the Toronto Bach Society (1957/8), and also of Musica Viva (1958/9), a pioneering Toronto organization in that it performed both new compositions and early music.
Clarke's case for programming the 1948 work? "Udo's earlier activities with choirs and traditional classical music aren't so surprising given his inclusive views on what music is and can be. His Violin Sonata might be the most shocking piece of Kasemets anyone has ever heard: precisely because it's not shocking!"
Kasemets at Estonian Music Week
Toronto's Estonian Music Week (EMW), November 14 to 17 this year, partners with Latitude 44, an Estonian digital conference being held in Toronto for the first time. I'd be willing to bet that if Udo Kasemets were in his prime today, he'd be dreaming of fresh experimental music-tech interfaces for Latitude 44 and organizing performance events for it. (For more on EMW, see the sidebar to this story.)
November 14, we can hear a prime example of a music-tech work at EMW when American composer Scott L. Miller's immersive audio-visual concert work Raba is performed three times by Ensemble U: at the WE Global Learning Centre. Raba ("bog" in Estonian) is experienced by the audience wearing VR headsets. Audience members visually explore a 360-degree film while Ensemble U: performs the synchronized music. The ensemble and playback speakers physically surround the audience, providing each audience member with their own individual audio, as well as visual, experience.
November 17, the outstanding Toronto accordionist Tiina Kiik performs the 1993 Kasemets composition Kuradi Kiik (Satan's Swing) for solo accordion at the EMW's wrap party at Tartu College. Kasemets wrote the work especially for Kiik, a well-known musician in the Estonian community, whose repertoire includes classical, folk and improvised music. The party headlines the Estonian singer-songwriter Vaiko Eplik, a pop music star in his country, who has released 21 albums and produced music for many other artists.
Udo Kasemets: outsider or scene builder?
Let's conclude our Kasemets centenary overview with one of his common declarations: "I've always been an outsider." Strachan feels it's not simply an off-handed statement of self-deprecation but rather speaks of a generation whose "attachments to place is far more grounded in displacement, dislocation and rupture – a diminished sense of rootedness" – one of modernism's conditions.
Although Kasemets vigorously maintained his self-perceived outsider status to the end and questioned the lasting impact of his earlier accomplishments with cool skepticism, Strachan however assesses his legacy rather differently. Strachan's 2014 Array Space lecture, Udo Kasemets: Uncompromising Experimentalist, ends with an optimistic appraisal: "The activity we see happening in Toronto today: with experimental music thriving ... new performance spaces opening as quickly as other ones close, and a sense of community among performers which is intergenerational, dynamic and always renewing itself – to me, that's the promise that Udo saw in the 1960s, fulfilled."
Andrew Timar is a Toronto musician and music writer. He can be contacted at worldmusic@thewholenote.com.
Estonian Music Week – November 14 to 17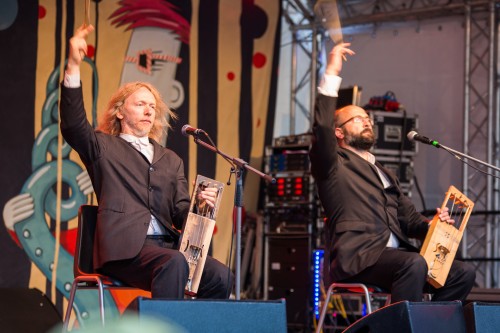 In addition to the two EMW concerts already mentioned here is another concert pick, providing a taste of the rest of the festival's several performances.
On November 15 (Artscape Sandbox, Toronto) and November 16 (Cotton Factory, Hamilton) you can hear the quirky duo Puuluup ("wooden magnifying glass" in Estonian), from Viljandi, a town in southern Estonia. They've developed a unique musical hybrid variously dubbed "Estonian neo-folk" and 'folktronica." Their talharpas – horse-hair four-stringed bowed or plucked lyres – featured in the Estonian folklore revival, provide essential textures in their music, along with live electronic looping, electronic pedal effects, alternative bowing and amplified drumming techniques. Finnish jouhikko (a closely related bowed lyre) are also part of the mix. The duo's catchy vocal melodies, harmonies and raps in the Estonian language draw inspiration from the village leiks (songs) of Vormsi island, Russian or Ukrainian chastushkas, and from more distant global music traditions. The tone is wry and unconventional, with lyrics about wind turbines, Polish TV heroes, fat cakes, and the "uncomfortable feeling that your neighbour's dog might try to bite you while you take out the trash." The old mashes with the new in their live performances and music videos, or as described in seasonally appropriate Baltic imagery, "sticking together like water and sleet."
Estonian Music Week is co-presented with Latitude 44 a digital conference which introduces Estonia as the "world's first digital society." How did this Baltic country, about 24 times smaller than the province of Ontario, become such a digitally advanced society? Estonian e-engineers and managers share their success stories at the WE Global Learning Centre, 339 Queen St.E. Toronto.
latitude44to.ca/tickets
"Estonia, a small country, big traditions." This country with a population of 1.3 million has over two million yearly concert visits. Massed national song and dance festivals have played an important role in the development and preservation of Estonian identity. During the "Singing Revolution," for example, many thousands of Estonians gathered for massed choral demonstrations between 1986 and 1991, putting pressure on the USSR government to end decades of Soviet occupation. In 1991 Estonia achieved independence, nonviolently.
World music fans double the population of the town of Viljandi during the Viljandi Folk Music Festival which presents world music acts from all over the world. Jazz is prominent in the popular Tallinn Music Week and at the Jazzkaar Festival. Estonia also boasts a number of top composers, such as Arvo Pärt, among the world's most performed living composers, and Veljo Tormis, who based some of his successful works on ancient regi songs. The country has also produced several fine conductors such as Neeme Järvi, Tõnu Kaljuste and Paavo Järvi, the latter having conducted Canadian musicians on a 1994 all-Kasemets CD on the Koch International label.