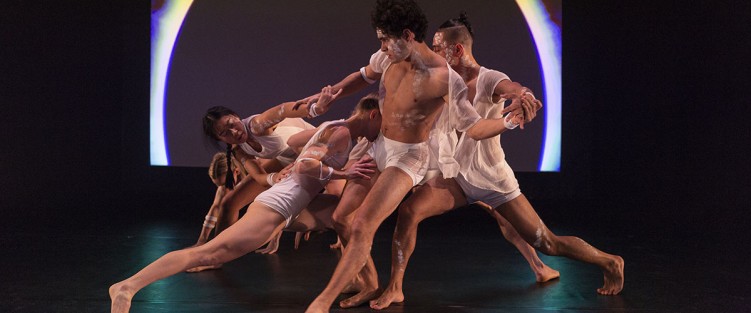 Red Sky Performance celebrates its 20th anniversary season in 2020/2021. Recognized nationally and internationally as one of Canada's most prolific and acclaimed creators of contemporary Indigenous works, the company had planned a large-scale international tour for this year, but thanks to the pandemic – yes, we have all heard this before – they had to pivot. The result, a film titled More Than Dance, We Are A Movement, is an up close and personal introduction to the company's history and work.
Anchored by interviews with executive and artistic director Sandra Laronde (who founded Red Sky Performance in 2000) and her company of collaborators, the film will bring audiences into the heart of the creation process for such iconic works as Trace (2018), inspired by Anishnaabe stories of the sky and stars, and Miigis (2017), which brings to life origin stories of travel from the Atlantic Coast to the Great Lakes. Excerpts of these two award-winning works will illustrate Red Sky's singular interdisciplinary artistic vision and thrillingly energetic physical style.
Curious to know more about Red Sky and its multifaceted mandate before the film's debut, I had a short conversation with Laronde about the company and project.
The following interview has been condensed and edited.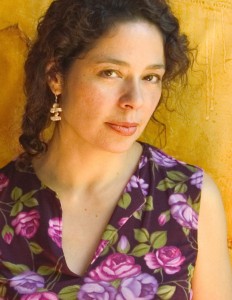 WN: What inspired you to create Red Sky Performance in 2000?
SL: I wanted to create a company that celebrated our beauty, resilience, and an Indigenous worldview. I saw a lot that was issue-oriented, and about our problems, but we are so much more than our issues. I didn't want to create from a place of issues, but rather from a more expansive vision and one that brought all of the art forms together. I wanted to create a company because there was a vacuum for the kind of work that we do in Canada and in the world.
WN: The company is celebrated for the interdisciplinary nature of its creations. Was this part of your vision from the beginning?
SL: Yes, it was definitely the vision from the beginning. We were interdisciplinary, intergenerational and international all at once from the very beginning. We were also highly collaborative from the beginning.
I guess there's a part of me that never understood why artists, companies, and institutions silo the arts when you can have different disciplines all working together, to fuel one another, energize one another. I do believe that disciplines tend to run out of oxygen if they are not engaging other forms. Also, Indigenous arts tend to be more multidisciplinary in scope because we come from a tradition of ceremony where everything is intact, and we utilize all of the ways of human expression to serve spirit.
WN: Can you talk about the Red Sky process of creation? The works I have seen, including Miigis, have an immediately recognizable style that encompasses the choreography, design (including projections in some cases), and music. How does that process begin and then grow to a finished work of art?
SL: All of the projects start differently, but I would say the biggest thing is to have a very exciting and original idea. I love putting unlikely collaborators together where one would never guess in a hundred years that you would put these people together. And I love it because we create magic together. Sometimes it's music that inspires the movement, sometimes the other way around, or it could even be just a few images that I have in mind. But all of our work is inspired by the connection to land and it is one of the creation foundation principles.
WN: The title of the film being presented through Digidance – More Than Dance, We Are A Movement – highlights the mandate of Red Sky to do more than create great contemporary Indigenous art. Was this always a part of your mandate, and how does the company accomplish this side of your goals?
SL: We do need to remind people of the expansive scope of what we do. Sometimes, we get called an Indigenous dance troupe or dance group, and it just isn't expansive enough and doesn't capture all that we do.
We have come up during a time of an Indigenous cultural resurgence in Canada. During a time of cultural reckoning. It wasn't that long ago that our dance, music, traditions, language and ceremony were outlawed in Canada.
Within Red Sky, we have five businesses if you will, creating original work in dance and live music, creating new works for children, a REDTalks Series that focuses on Indigenous artists, changemakers, and leaders, and a Wisdom Keepers Series that we created during the pandemic because people were looking for meaning and wisdom during this time of great upheaval. We work within communities with some pretty amazing initiatives, and we also created an Associate Artists program that builds next-generation artists and the arts leadership capacity of Canada. Currently, we are developing energetic digital content as well to share across platforms. We have a lot going on and what I've shared is really just the tip of the iceberg. The big thing that we do is we add to the Indigenous canon creating new works which add to the cultural breadth and scope of Canada.
WN: Do you see this 20th anniversary season as a significant marker in the life of Red Sky? You have already accomplished so much. Where do you see the company going and growing over the next 10 to 20 years?
SL: It is definitely a significant marker. Twenty years is quite a milestone to achieve – we have done so well over the past 20 years and I applaud everyone who has worked with us. It's a big question to talk about the next 10 to 20 years, but I can say that we will continue to put Indigenous arts on the map. We will remain true to our purpose: to centre and elevate Indigenous narrative through the telling of our own stories through interdisciplinary creations, and to make a difference.
The Canadian premiere of More Than Dance, We Are A Movement will be streamed across Canada by the Canadian online dance showcase Digidance from April 14-20. (Video on demand for those seven days only). Tickets are $15 + tax, and are available at https://www.harbourfrontcentre.com/digidance/.
Jennifer Parr is a Toronto-based director, dramaturge, fight director and acting coach, brought up from a young age on a rich mix of musicals, Shakespeare and new Canadian plays.