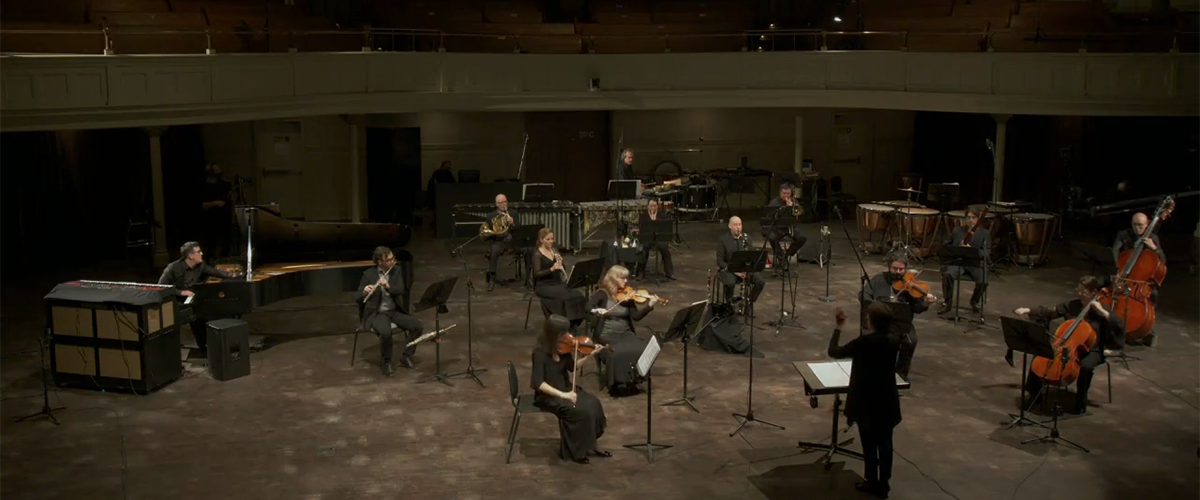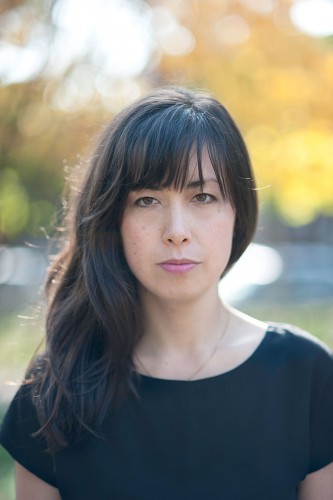 The gala concert for the Azrieli Foundation Azrieli Music Prizes (AMP) took place on Thursday, October 22, 2020 at 8pm, live-streamed on Facebook and MediciTV. The concert featured the works of this year's winners: Keiko Devaux (Azrieli Commission for Canadian Music), Yotam Harbor (Azrieli Commission for Jewish Music) and Yitzhak Yedid (Azrieli Prize for Jewish Music).
According to their website, the Azrieli Foundation was established by David Azrieli in 1989 as a philanthropic effort based in both Canada and Israel. In 2014 they introduced their first two prizes for new Jewish concert music. In 2019, the AMP announced the creation of a new prize – the Azrieli Commission for Canadian Music, intended to encourage the creation of new Canadian concert music – and invited all Canadian composers to apply. Awarded every two years, 2020 marked the first opportunity for composers to win the prize: a world premiere by the Montreal-based Nouvel Ensemble Moderne, a commercial recording to be released on the Analekta label, another national or international premiere after the gala concert and $50,000 in cash. The award's full value is quoted at $200,000.
I had the opportunity to speak with the inaugural winner Keiko Devaux at the end of October 2020, and reflect on the debut of Arras, the piece she composed for the commission. Originally from British Columbia, Devaux is a Montreal-based composer currently pursuing a doctorate in music composition and creation at Université de Montréal. Her work directly integrates extra-musical sources through transcription and translation, with a focus on what she calls "emergence and the memory of sound." Her varied musical background is reflected in the diverse layers and influences of her concert works, which often contain stunning juxtapositions that blend melodic lines with gestures drawn from electroacoustic music.
In Arras, a concert piece written for a 14-instrument ensemble, Devaux masterfully blends together vastly different textures, creating a constantly shifting and captivating work. Named after the term for an elaborate French tapestry or wall hanging, the composition weaves the different sections of the chamber orchestra together in exciting and evocative ways.
Devaux said the pandemic emphasized how important it is to her compositional process to experience a new piece with other people. "I leaned into the positive elements of it," she explained. "It's nice to be at home. I dressed up just to make it feel special, but I was holding my cat and drinking champagne while listening to my piece. That was kind of special and amazing, and I don't know when that would ever happen, but you have this sense of 'I don't know who's listening to this'. (...) It was like, I could be listening to this in a void. I'm sure there's other people listening, but you know, it made me let go a bit more about what other people might think and just enjoy it for myself."
The live-streamed performance was pre-recorded, and though Devaux attended all of the rehearsals, she was not able to be present at the taping due to the venue's space limitations. At time of writing, the live-streamed gala is still available on MediciTV. The official recording is set for spring 2021. In the meantime, Devaux will be reviewing the debut performance's recording to make sure the final outcome is exactly what she wants.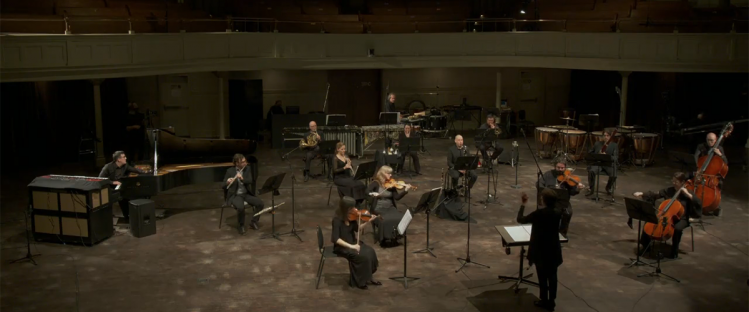 Outside of the commission, Arras is a significant piece for Devaux because it is the first piece in which she actively explored her Japanese Canadian heritage.
"I feel like, if you don't look like 'a typical composer', you end up getting a lot of questions about who you are and not about what you're doing," Devaux explained. "I feared, being a woman composer of half Japanese Canadian heritage, that my profile as a composer would be more focused on my identity rather than my explorations and voice as a composer. This tendency had always bothered me so I made a point of not writing pieces inspired by my heritage, not because it wasn't important to me, but to avoid being perceived and packaged in a certain way.
"As times change, and as I get more confident about embracing and understanding who I am and how it integrates into my artistic practice, I thought, these are important elements, and it was impossible to separate identity from artistic voice. I realized it was important to represent who you are."
In the application process for the Azrieli commission, applicants were asked to respond to the prompt, "What is Canadian music?" For Devaux, the prompt became an exercise in examining her own feelings around personal and national identity, in a way she hadn't written about before.
"I gave a very honest answer, which is why I was very surprised, amongst other reasons, that I got it, because I was hard-hitting in my answer in a way I think is respectful, but also 'let's be real!' about what being Canadian means. You can't talk about 'Canadian Music' without talking about what the word Canadian means," Devaux said. "It forced me to think about that and the only way I felt I could respond responsibly is to speak about who I am. I can talk about other people, but I can't represent other people. It was really just about sitting in my history for a while and thinking about my life."
"It's a personal response not just to skirt larger answers, but also because it's not for me to answer," she added. "I don't know if it's really for anybody, in my opinion, to answer that question, because the moment you start to answer that question in a way that tries to represent a group of people, then you are excluding people. I think that's the gist of what I said in my application: the way I think that this prize could be really interesting, amazing really, is that if every time somebody applies and gets it, it's somebody with a very different background, and very different approach and very different voice. (...) Having a canon of works that sound aesthetically the same, historically the same, is not interesting to me. It's dangerous. It's boring. So I'm just one brush stroke."
Keiko Devaux is currently the composer-in-residence at the National Arts Centre until 2022. She recently released a recording from the opera Echoic Memories, completed in 2019 as part of a commission from the music@villaromana festival in Florence, which is available on her SoundCloud.
The Azrieli Foundation live-streamed the 2020 Azrieli Music Prize Gala Concert on October 22 at 8pm.
Camille Kiku Belair is a Toronto-based classical guitarist, composer and writer. They are currently pursuing an MFA in Composition and Experimental Sound Practices at California Institute of the Arts.