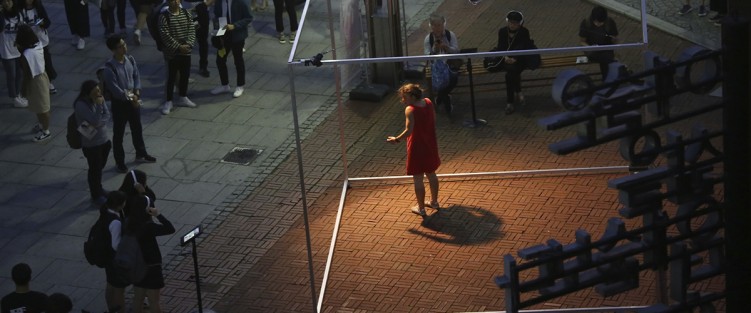 Fall for Dance North (FFDN) is celebrating its fifth anniversary in Toronto this October 2 to 6, and enjoying a stronger presence and larger following than ever before.
If this is your first time coming across this festival, that isn't surprising, as it was on the fringes of many people's awareness in its early years and has only recently received greater attention – both for its goals of making dance as available and accessible as possible, and for its innovative and exciting programming.
At the heart of the festival are three mainstage programs showcasing various companies, choreographers, and dancers from around the world, many with live music accompaniment. Two programs alternate at Meridian Hall (formerly the Sony Centre), each with Canadian and international content, and embracing a wealth of different styles.
Program One is the most international, combining companies from New Zealand, Brazil and Denmark as well as Canada's Toronto Dance Theatre, and all (except the TDT piece) Canadian or North American premieres.
Program Two is all Canadian, apart from the Kuchipudi (classical South Asian) dance style of Indian choreographer Shantala Shivalingappa. The Canadian works are an eclectic mix: a FFDN commission from acclaimed street dance artist Caroline "Lady C" Fraser with live music by re.verse; the National Ballet of Canada performing one of their signature short ballets by choreographer William Forsythe, with the National Ballet Orchestra playing the Schubert score live; and another FFDN commission from Montreal-based Anne Plamondon titled "Fiddle Embrace," featuring live music and students from the Ryerson School of Performance.
At Ryerson Theatre is Program Three, showcasing Indigenous dance from around the world, including Australia's Jasmin Sheppard, Taiwan's Bulareyaung Dance Company, the New Zealand Dance Company and Canada's Northfoot Movement/Cody Berry.
The festival also features free programming at Union Station. This begins with open studio rehearsals from September 23 to 25 of two of the works being presented later on the mainstage, and continues October 3 to 4 with an experimental piece by Caroline Laurin-Beucage from Montreal, which anyone can come along and watch for as long as they choose. To finish off – and to fully involve anyone who wants to literally experimentally dip their toe into the world of dance – is The Big Social, a full day of free dance classes in Union Station's newly renovated west wing, hosted in partnership with Kaha:wi Dance Theatre, Lindy Hop Revolution, and Bulent & Lina Tango; this sounds like great fun.
Tickets for the mainstage shows are $15, and programming at Union Station is completely free. There is also a rich program of masterclasses, pre- and post-performance talks, and an International Presenters Program that connects local artists and companies with a network of international programmers, producers and presenters.
Excited by all I have heard and read about FFDN and wanting to know more, I spoke with founding artistic director Ilter Ibrahimof.
The following conversation has been condensed and edited.
WN: How did you come to co-found Fall for Dance North in Toronto?
II: In 2013 and 2014, while I was living in Montreal, I had the pleasure of acting as an artistic advisor to the Fall for Dance Festival in New York (where I used to live). I always loved the festival's model and the excitement that it creates for the art form of dance. I thought, we should have a Canadian edition of the same event! And I thought that it should happen in Toronto, because looking at the dance ecology in Canada, it was clear that Toronto was the city that had the most potential to support a truly international dance festival. During a meeting with the Sony Centre's programming team in the winter of 2013, I impulsively proposed the idea, and to my delight and surprise they said yes...and they were dead serious about it. We presented our inaugural festival in 2015 (which is when I officially moved to Toronto) and are so happy to be celebrating the fifth anniversary this year.
WN: What makes FFDN unique among other dance festivals?
II: I'm proud to say that our festival is one of the most diverse, affordable and accessible dance events anywhere in the world. Because we present mixed evenings with a variety of dance styles at the highest quality we can find, you see audiences that come to see a certain company get exposed to many others, which helps them develop a broader taste. Not to mention, they get to sit side by side and make friends with people whose cultural experiences and interests are very different than theirs.
WN: How are the curatorial decisions made? As part of that decision-making process, how do you make sure you know about new and emerging Canadian choreographers and composers so that you can commission new works?
II: Myself and the rest of our programming team travel extensively and attend as many performances as possible throughout the year, to be able to keep our thumb on the pulse of the dance world in Canada and the rest of the world. Over the many years I've been working in the dance field, I was lucky to develop an extensive network of colleagues that I regularly connect with, to share ideas and find ways to work together to make presentations and tours happen. As an artistic director, of course at the end of the day I need to listen to my gut feeling and make the best instinctual decisions possible.
WN: Why do you think it is so important to make dance accessible to as many people as possible?
II: Everybody in the world knows how to move. Dance is in all of us. It's an art form that has the ability to connect on a universal level and be relevant to all cultures. It is a unifying force that I believe has the power to heal and change people's hearts and minds. But to produce and present professional dance productions is a very expensive business. Our festival team works very hard to break the price barrier and offer our signature $15/any seat for any performance.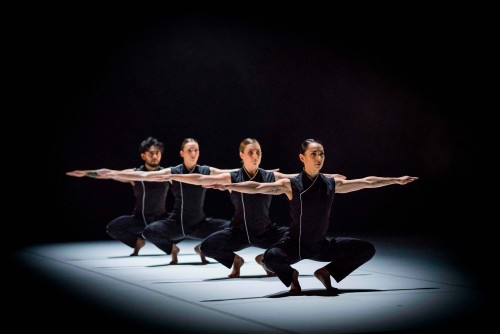 WN: Of all the events in the festival this year, are there any in particular that you would recommend for someone new to the dance world?
II: This is a difficult question! Of course I would recommend them to see everything. And chances are, they can probably afford to do that. That being said, I'm really excited about the world Indigenous program that we are presenting at the Ryerson Theatre, with companies from Canada, New Zealand, Australia and Taiwan.
WN: Do you see FFDN expanding further in the future, perhaps moving out to more locations around the city, or around the country?
II: At the moment we are concentrating on gradual growth in Toronto. We started with only three evenings at Sony Centre in our first year, and this year we are in two theatres presenting seven performances (Meridian Hall and Ryerson Theatre), which means almost 17,000 tickets on offer! Then there is our free programming at Union Station, which reaches many more thousands. We have plans to expand further in the near future, but we are trying to do it thoughtfully and carefully. It's been wonderful to create a truly international dance festival right here in Toronto that we can all be proud of.
Fall For Dance North runs October 2 to 6, 2019, at Meridian Hall, Ryerson Theatre, and Union Station, Toronto. For details and ticket information, please see www.ffdnorth.com.
Jennifer Parr is a Toronto-based director, dramaturge, fight director, and acting coach, brought up from a young age on a rich mix of musicals, Shakespeare, and new Canadian plays.