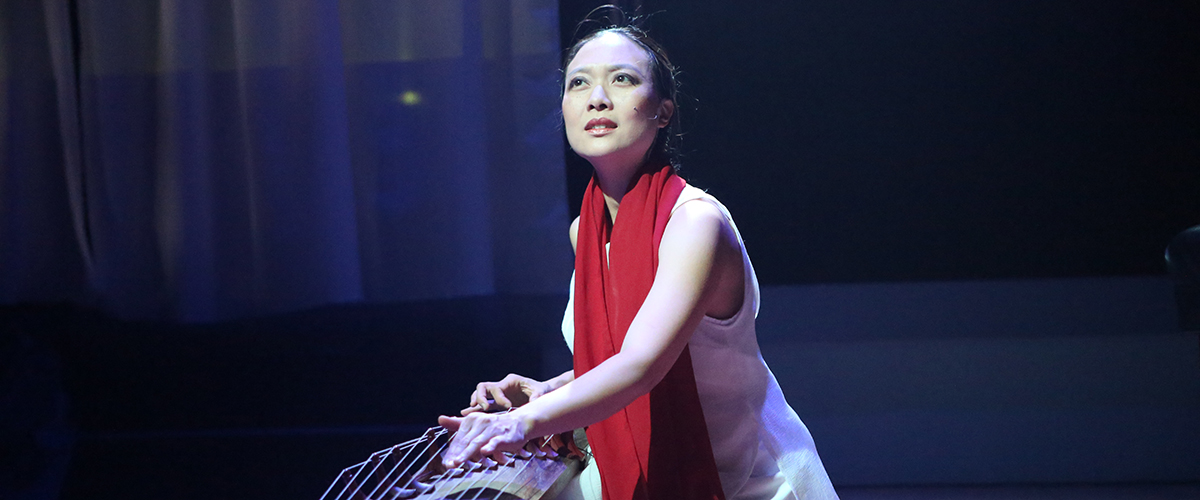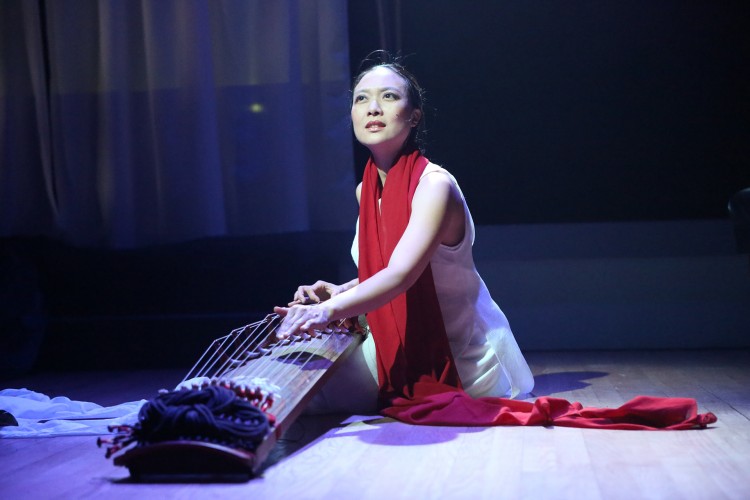 Though many summer festivals have already wrapped up their 2019 editions, the season isn't over yet. There are a number of late-summer festivals slotted for August and September, both in southern Ontario and further afield. Whether you prefer to make a day trip out of town or stay close to home, there are upcoming musical offerings that suit your end-of-summer plans.
Here are five music festivals to consider visiting before the end of the summer.
1. Guelph Jazz Festival
September 11-15
Guelph, Ontario
Founded in 1994, the Guelph Jazz Festival always promises varied and risk-taking programming, with a range of local and international artists. This year – the festival's first under the artistic co-leadership of Scott Thomson (artistic and general director) and Karen Ng (assistant artistic and general director) – features several notable experimental artists, including vocalist/dancer/multi-instrumentalist Jen Shyu's interdisciplinary solo show Nine Doors and Nova Scotia-based jaw harp player chik white. The festival has organized a Friday Night Street Music Party, 7pm to midnight on September 13 in Guelph's Market Square. Festival details at www.guelphjazzfestival.com.
2. The 21st-Century Guitar
August 22-25
Ottawa, Ontario
This summer, the University of Ottawa Piano Pedagogy Research Lab, the International Guitar Research Centre (University of Surrey), the Canadian Music Centre, and the Ottawa Guitar Society have joined forces to co-host The 21st-Century Guitar, a conference focusing on interdisciplinary perspectives towards guitar performance, composition and pedagogy.
Featuring guitarists from classical, experimental, folk, and numerous other genres, the conference promises a wide range of guitar-centric music – including presentations of solo and duo pieces from Canadian and international composers, a selection of works using 8-channel sound and surround video projection, and performances by a giant 'guitar orchestra'. Details at www.21cguitar.com.
3. Prince Edward County Chamber Music Festival
September 13-22
Picton, Ontario
Running from September 13 to 22, the PEC Chamber Music Festival is one of several music events taking place in Prince Edward County each summer. Now under the artistic leadership of the New Orford String Quartet, the PEC Chamber Music Festival promises an impressive program of top-notch Canadian artists. With performances this year by the New Orford String Quartet, Gryphon Trio, soprano Julie Nesrallah with collaborative pianist Robert Kortgaard, and brothers Jamie and Jon Kimura Parker in a program for two pianos, the festival is full of concerts perfect for a mid-September day trip. Info at www.pecmusicfestival.com.
4. The Fifth Canadian Chopin Piano Competition
August 23-29
Toronto, Ontario
At the end of August, the Canadian Chopin Society will present the fifth edition of the Canadian Chopin Piano Competition, hosted at the Royal Conservatory in Toronto. Presented in conjunction with the renowned International F. Chopin Piano Competition in Warsaw, Poland, the Canadian competition is open to Canadian pianists in both Junior and Senior divisions.
In addition to competition rounds open to the public, the Canadian Chopin Society will also present Polish pianist Krzysztof Jablonksi, the competition jury chair, in a solo recital of Chopin's music at Koerner Hall. Details at www.rcmusic.com.
5. Summer Music in the Garden
Thursdays and Sundays until September 15
Toronto, Ontario
The Toronto Music Garden continues its annual summer programming until mid-September this year, offering a variety of free outdoor concerts from now until the end of the summer. Upcoming highlights include performances by Eastern European vocal quartet Blisk; Laüsa, a group rooted in the traditional music of Gascony in southwest France; local cello duo VC2; and Aiyun Huang and Mark Fewer, in a program of works for percussion and violin. More information at www.harbourfrontcentre.com.