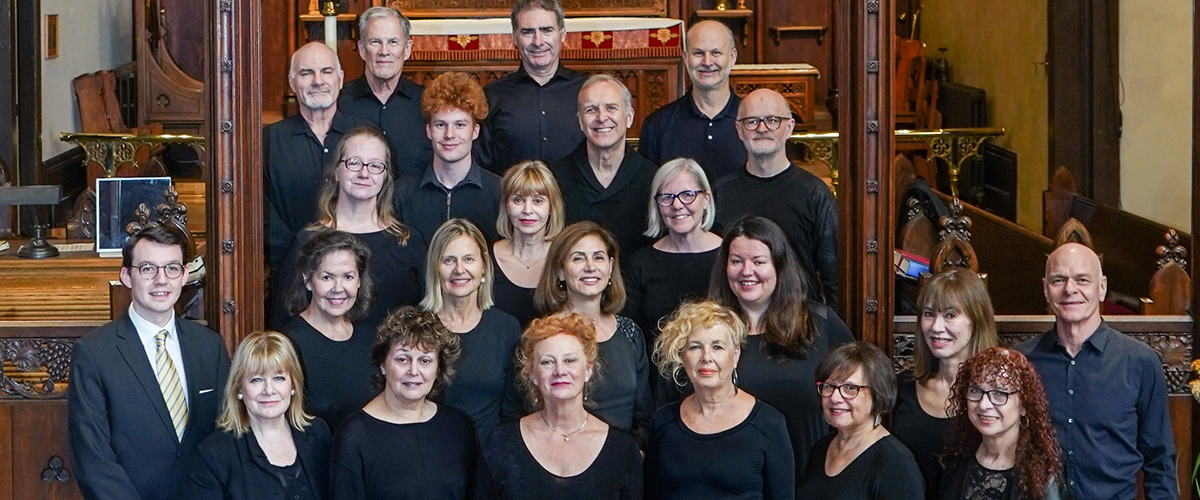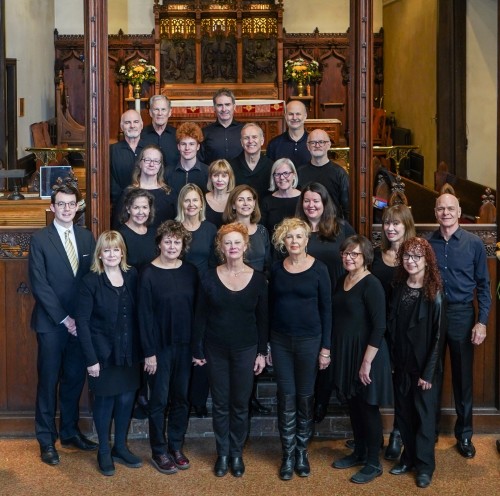 There's a new choral project in town—and it all goes back to Handel's Messiah.
Co-founded by Barbara Gowdy and Whitney Smith, B-Xalted! is a choir of Toronto-based writers and arts workers who, as they explain in their press release, "have put aside their laptops" to sing—a community project that gives professional writers and other creative professionals the chance to sing choral music together for the first time. A concert of excerpts from Handel's Messiah on December 11 at Toronto's Church of St. Peter & St. Simon-the-Apostle will be their debut.
For Gowdy, attending a performance of Tafelmusik's annual Sing-along Messiah was the catalyst for the project. After giving up writing following a cancer scare to spend more time with loved ones, it was singing in the Tafelmusik audience that gave her the inspiration for community choir built around Handel's music.
The Messiah theme may feel a bit arbitrary at first glance—but the idea of a community project built around this music isn't so far-off. One of the holiday season's most ubiquitous musical traditions, Messiah is near-synonymous with choral community-building: with festivity, with meaningful memories of classical music, with standing and singing along. Something about Messiah, and the way it unites community initiatives with musical professionals, gives it a special place in the city and scene's musical fabric.
Messiah for the City is another example. Founded by the late Jack Layton and presented this year by Toronto Beach Chorale in partnership with St. Andrew's Presbyterian Church, Messiah for the City is a concert project dedicated to providing seasonal concert-going opportunities to Torontonians who otherwise might not have access to such events. This year's Messiah for the City takes place on December 22, featuring singers from the Toronto Beach Chorale, MCS Chorus Mississauga and the Georgetown Bach Chorale, as well as players from the Toronto Symphony Orchestra. Tickets will be distributed by United Way and its partner agencies.
And for those looking for other public Messiah performances this year, there are all of the usuals and then some: Tafelmusik's rendition December 19 to 21, with its famous "Sing-Along Messiah" on December 22; the Toronto Symphony Orchestra and Toronto Mendelssohn Choir, conducted by the Canadian Opera Company's Johannes Debus, December 17 to 23; Pax Christi Chorale's special "Children's Messiah" performance for children and families on December 1; and the fourth edition of Soundstreams' Electric Messiah at the Drake Underground, December 4 to 6.
Of her upcoming performance with B-Xalted!, Gowdy writes that it's the courage of a choir coming together for the first time that will make their debut special. "There's a fearlessness, even a recklessness, to our enterprise," she says. "We're all taking a risk, and we're taking it together."
It's the same spirit that embodies all of the upcoming Messiah performances this season. Community-minded fearlessness—and joy.
For a complete list of Messiah-related shows across southern Ontario this year, search "Messiah" in our online concert listings at www.thewholenote.com/just-ask.