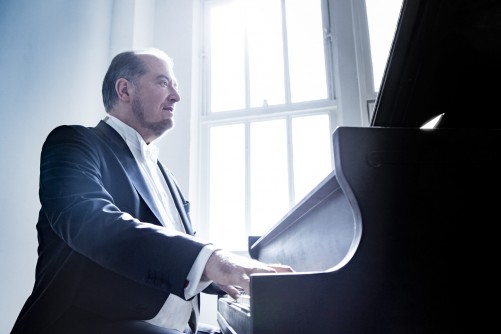 This month in Calgary, one of the most prominent international piano contests enters its last laps...and you won't need to be onsite to take it all in.
Beginning Thursday, August 30, the 2018 Honens International Piano Competition – a triennial event – will livestream the Semifinal and Final rounds [see schedule below]. The winner will receive a First Prize of $100,000 CAD and an "Artist Development Program" valued at half a million dollars, including a recording on the Hyperion label. Other elements of the program have yet to be confirmed.
During the Semifinals, the competition will showcase ten pianists, ages 21 to 29, from nine countries. The hopefuls hail from Austria, Belgium, Georgia, Hong Kong, Italy, Romania, South Africa, and the U.S., plus two from Taiwan.
The ten selected to perform were culled from dozens of contenders who recorded auditions last March in Berlin or New York. A preliminary jury selected those who would advance to the Semifinal round in Calgary. Beginning August 30, a second jury – Alessio Bax, Ingrid Fliter, Wu Han and Minsoo Sohn – will decide which three candidates make it to the Final round.
The Honens jurors won't rely exclusively on solo playing in their decision-making. Each semifinalist must also perform a 65-minute collaborative recital with baritone Phillip Addis and violinist Jonathan Crow, the Toronto Symphony's concertmaster. The quality of ensemble playing will be a factor in determining who advances to the Final round on September 6 and 7. The 2018 Honens Prize Laureate will be announced on Friday, September 7.
The three finalists will perform concertos with the Calgary Philharmonic, conducted by Karina Canellakis. Canellakis, a 37-year-old American, is the newly-appointed Chief Conductor of the Netherlands Radio Philharmonic in Amsterdam, and herself the winner of the 2016 Solti Conducting Award. The three pianists who make it to the Finals will also perform chamber music with a woodwind quintet, and submit to interviews with arts journalists to show their "…willingness and ability to communicate effectively with audiences of today."
Honens prides itself on an educational component, including masterclasses with jury members. Significantly, this year's "Mentor in Residence" will be Garrick Ohlsson, the towering American pianist whose omnivorous repertoire and blazing virtuosity have been drawing audiences for decades. A veteran of the competition circuit himself, Ohlsson first won the Busoni International (Italy) and the Montreal International competitions, before taking First Prize in the 1970 Chopin International Piano Competition in Warsaw.
His thoughts – musical, pianistic, and career/professional – will prove valuable to the Honens competitors this year. As well as offering coaching sessions to each semifinalist who does not go on to the Finals, Ohlsson will share his insights with the three finalists after hearing each of them perform with the Calgary Philharmonic. Ohlsson will also present a solo recital of Brahms and Chopin works on September 4 in the Jack Singer Concert Hall.
The Honens International Piano Competition & Festival, founded in 1992, is named for the late Esther Honens, a Calgary philanthropist who in 1991 donated $5 million to endow a major piano competition in her hometown. The event also boasts an array of corporate presenting partners. The artistic director this year is Jon Kimura Parker.
The schedule of livestreams from the 2018 Honens International Piano Competition (log on to www.honens.com) is as follows:
Livestreams of the Semifinals will air at 2:30 pm and 9:30pm (EDT) on:
Thursday, August 30
Friday, August 31
Saturday, September 1
Sunday, September 2
Monday, September 3 (Labour Day)
Livestreams of the Finals will air at 9:30pm (EDT) on:
Thursday, September 6
Friday, September 7
Stephen Cera, a pianist, journalist and concert programmer, played recitals with Jacques Israelievitch not long before the untimely death of the late TSO concertmaster. He lectures widely about music, writes about international classical music events for MusicalAmerica.com, and maintains a blog at www.stephencera.com.