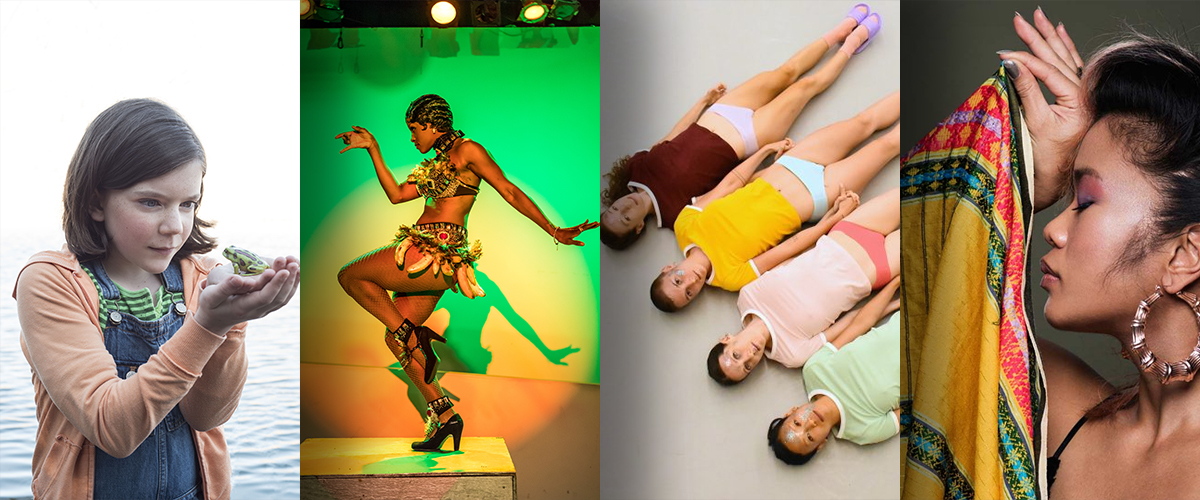 The summer in Toronto is jam-packed full of musicals. Between the Toronto Fringe Festival (running until July 16) and the Summerworks Performance Festival (August 9-19), Toronto has become a hotbed of musical theatre creation – and the local summer festival circuit is becoming even more of a recognised launching pad for local musical projects.
This summer at Fringe, there is a particularly wide range on offer – so many musicals, in fact, that the festival has given them their own section in the official program that lists all shows by genre this year. And at the Summerworks Festival in August, there are fewer productions to choose from (only 32 in total, compared to the 150+ at the Fringe), but still a variety of experimental approaches and genres, split equally this year between finished works and works-in-progress.
Here are 10 music theatre shows that caught my eye at Fringe and Summerworks this year.
TORONTO FRINGE FESTIVAL (until July 16; details at www.fringetoronto.com)
1. The Preposterous Predicament of Polly Peel (Act One)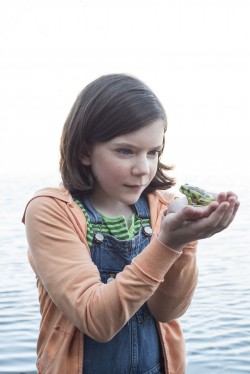 The Preposterous Predicament of Polly Peel (Act One), with a book by Julie Tepperman and music and lyrics by Kevin Wong, is top of the list, as it stars young Hannah Levinson (who won a Dora award earlier this year for her incredible performance as "small Alison" in Fun Home). Julie Tepperman has a growing reputation as a creator of fun contemporary lyrics from her work at Tapestry New Opera, and Kevin Wong is an intriguing emerging composer who is also the associate artistic director at the Musical Stage Company. Originally inspired by acclaimed Canadian painter Paul Peel's The Young Biologist, the musical explores a family grappling with death through the eyes and imagination of a biology-obsessed 11-year-old girl.
2. Andy Warhol Musical: ln Rehearsal
A new musical-in-progress, Andy Warhol Musical: In Rehearsal has a book by Vinetta Strombergs that explores Andy Warhol's Silver Factory and the people around him who helped define an era. The music and songs are taken from Robert Swerdlow's 1970s musical Justine and updated to fit the show by Peter Nunn (of the group Honeymoon Suite). Strombergs, known for her 2013 Fringe Hit Musical of Musicals the Musical and the recent excellent pop-up immersive production of the Chekhov inspired Stupid F**king Bird, also directs.
3. Josephine, a Burlesque Cabaret Dream Play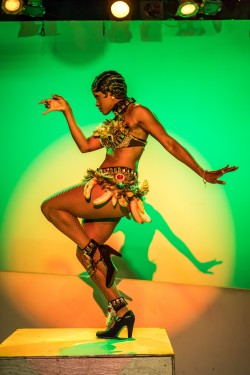 Performed by Tymisha Harris, Josephine has been travelling the North American fringe circuit for the past two years to rave reviews and arrives in Toronto at last. Combining cabaret, theatre and dance, the musical tells the story of the iconic Josephine Baker, darling of Paris in the 1920s, and considered the first African-American international superstar. Not recommended for children because of adult content.
4. One Small Step
Who could resist a musical about the first Canadian astronaut to walk in space, operate Canadarm, and command the International Space Station? Not me. Particularly as this is the latest creation by Anika Johnson and Barbara Johnston, the Dora-nominated duo who previously brought to the Toronto Fringe the hits Summerland, Blood Ties, The Fence and True North Mixtape. One Small Step is a teenage backstage musical as well: "When their annual musical is cancelled, a group of public school drama students set out to put up a show of their own – but in order to get funding, they have to make it about something Canadian." Featuring a cast of young professionals and the high-school-age Wexford Gleeks, this should be a lot of fun.
5. #KanderAndEbb
#KanderAndEbb is Ryan G. Hind's personal one-man journey through the lesser-known parts of the Kander and Ebb songbook, with true life encounters with stars such as Liza Minnelli and Chita Rivera chronicled along the way. Musical direction by Tara Litvac.

6. Judas Star Supersong
Judas Star Supersong is a one-woman journey through the musical we know more traditionally as Jesus Christ Superstar. Dora award-winner Paula Wolfson plays 18 characters in 50 minutes, with musical direction by Giustin MacLean.
SUMMERWORKS PERFORMANCE FESTIVAL (August 9-19; details at www.summerworks.ca)
7. CAFÉ SARAJEVO episode 1
A podcast/work-in-progress from internationally acclaimed performance makers Bluemouth Inc., CAFÉ SARAJEVO episode 1 uses dance, text, music and 360° video to create an immersive experience inspired by the 1971 televised debate between French theorist Michel Foucault and American linguist Noam Chomsky.
8. fantasylover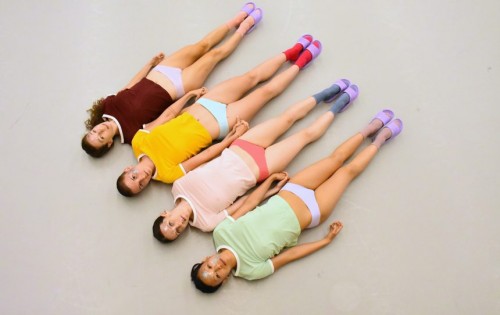 fantasylover by Rock Bottom Movement, choreographed by Alyssa Marin to music by Sydney Herauf, promises "a feverish ride on the dream cloud of modern romance that invokes icons of pop music, Canadian Olympics, obscure Shakespeare, and the millennial experience."
9. YES
YES is an irreverent romp through the turbulent history of modern dance from performer/creator Linnea Swan, integrating theatre, dance and bouffon to address Yvonne Rainer's 1965 No Manifesto and its legacy on the current state of contemporary performance.
10. ZAYO/THIRD WORLD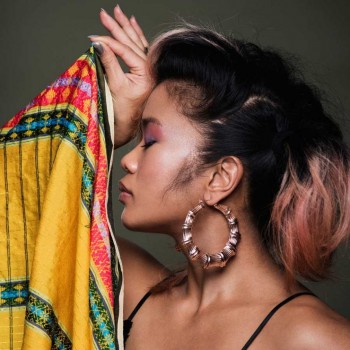 Finally, two shorter works, each exploring identity through music and dance, have been paired up to make an intriguing double bill. ZAYO, created, directed and choreographed by Elsie Mensah for a group of dancers, explores the tests a man, Ouhna, undergoes as he strives to achieve his destiny. THIRD WORLD, created and performed by Diana Reyes – aka FLY LADY DI – to a score by Alexander Junior mixes Voguing, Waacking, Hip-Hop, B-Girling, and House dance with Filipino folk dance and projections to explore isolation, loneliness and identity.
Toronto-based "lifelong theatre person" Jennifer (Jenny) Parr works as a director, fight director, stage manager and coach, and is equally crazy about movies and musicals.