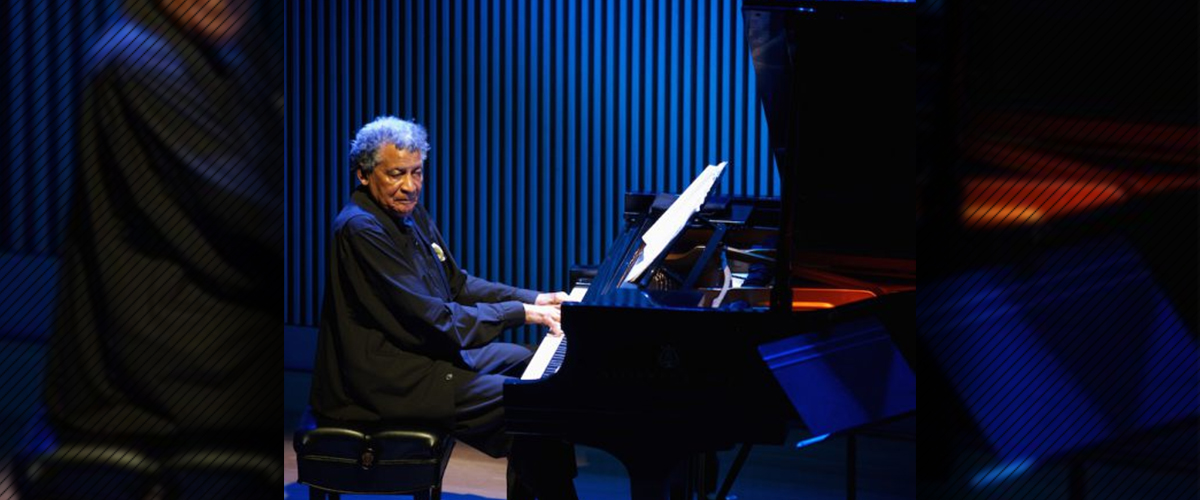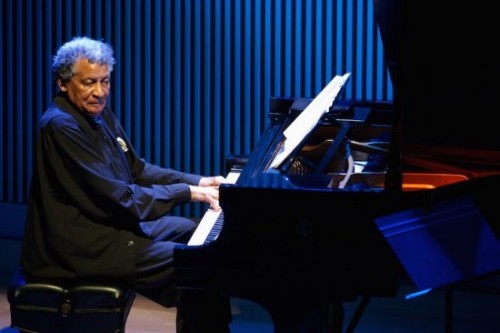 Now that it's officially 2018, it's time to start looking forward – and thankfully, there's a lot to look forward to. The year is full of compelling music, both locally and abroad, and as clichéd as it sounds, there actually is something for everyone. To take stock of the year ahead, we asked our writers: if you had to choose one concert that you're already planning on attending in 2018, what would it be?
Here are some of WholeNote staff and contributors' picks for their must-see concerts of 2018.
Toronto Symphony Orchestra - Mahler Symphony 9
June 20 and 23, 2018, Toronto
TSO music director Peter Oundjian's 14-year run comes to a joyous conclusion in June with a series of powerhouse concerts. The one that I'm particularly looking forward to is the June 20 and 23 program, which finds Oundjian leading the orchestra in Mahler's emotionally transformative Symphony No.9, a work its first conductor, Bruno Walter, said was filled with "a sanctified feeling of departure." Of all the ninth symphonies that followed Beethoven's unsurpassable example, Mahler's stands tallest. As a significant bonus, the program opens with longtime friend of Oundjian's TSO, the always engaging Emanuel Ax, bringing his musical ease and humility to Mozart's Piano Concerto No.15 K451, its celebratory mood perfectly appropriate for the occasion.
- Paul Ennis, managing editor and classical columnist
More info: https://www.tso.ca/concert/mahler-symphony-9#performance-1630
The Royal Conservatory - Abdullah Ibrahim & Ekaya and special guest Freddie Hendrix in tribute to The Jazz Epistles
April 21, 2018, Toronto
For me it's a commemorative confluence April 21 at Koerner Hall: Abdullah Ibrahim on piano with his band Ekaya, and with Freddie Hendrix on trumpet, in an evening featuring Jazz Epistles original compositions. Drawing on the music of Monk, Parker and 'Trane, the Epistles were at the roots of a distinctively South African jazz sound, which filtered into my childhood consciousness from the King Kong kitchen yards of my Johannesburg childhood. And newly arrived in Canada (who knew it would be for good?) 40 years ago, I heard Abdullah Ibrahim, still in exile, spin two hours of solo piano magic at what would become the Jane Mallett Theatre, as part of the "Plus" in Polish refugee writer/director Marion Andre's groundbreaking Theatre Plus series.
- David Perlman, publisher and editor-in-chief
More info: https://www.rcmusic.com/performance/event/jazz-epistlesevent/jazz-epistles
Mirvish - Come From Away
February 13 to September 2, 2018, Toronto
A show I am looking forward to with great anticipation this season is the return of David Hein and Irene Sankoff's Come From Away. A truly Canadian musical based on a true – and recent – Canadian story that has triumphed on Broadway after quickly selling out its original Toronto run, Come From Away returns to Toronto's Royal Alex Theatre on February 13 for a long run. Having missed the first run when it sold out so quickly, I am eager to catch up with a show that everyone who has seen it says is not only brilliantly written and composed but enormously heartwarming and inspiring as well.
- Jennifer Parr, music theatre columnist
More info: https://www.mirvish.com/shows/come-from-away
Works by Leoš Janáček
Various
This year I'm excited to hear a variety of music from the Czech composer Leoš Janáček, especially (hopefully) his spectacularly epic Glagolitic Mass. December 8, 2018 is the 90th anniversary of Janáček's death, which will hopefully serve as an impetus for deeper exploration
of Janáček and his works, and more performances of his music here in Toronto.
- Matthew Whitfield, early music columnist
Glyndebourne Opera Festival - Giulio Cesare
June 10 to July 28, 2018, Glyndebourne, UK
This June will be my first ever visit to Glyndebourne Opera Festival (provided there's no global nuclear war etc. before then). The festival is reviving Handel's Giulio Cesare, which I'd argue is the best production that David McVicar ever created, though my main draw is Sarah Connolly in the title role. Squeaky countertenors have all but taken over this pants role from the powerful mezzos and this could well be the last time Cesare is sung by a woman on a major operatic stage. A few of us are coming from around the world, including a fellow mezzo-sexual opera lover from Australia. Given the Glyndebourne evening-wear dress code, my usual casual getups won't do. What to wear in Sussex in June where a clear sky can quickly turn to rain? To dress feminine or masculine of centre? All those Glyndebourne Cesare clips on Youtube will come in handy for inspiration.
- Lydia Perović, art song columnist
More info: http://www.glyndebourne.com/
Toronto Symphony Orchestra - Beethoven Symphony 9
June 28 to 30, 2018, Toronto
Freude! There are reasons that works like Beethoven's 9th bring tears to performers and listeners alike: the sheer power of a full orchestra and choir belting out a beloved tune; the dancing strings and powerful timpani hits as the choir soars with "Freude, schöner Götterfunken"; the dangerously fast ending that always erupts into applause. As a performer there are few works with the great dynamism of the 9th. This year, 2018, we have an auspicious event to celebrate – Peter Oundjian's final stand on the podium after 14 years as artistic director of the Toronto Symphony Orchestra. Sure, he'll be back, hopefully often, but what better work to commemorate his time at the TSO and to set a glorious tone for the future of classical music in Toronto? I'll be singing in the Toronto Mendelssohn Choir. Also, although details are still being hashed out, some interesting surprises will be in store for the final performances. Virtual choir? Simulcasts? Public performance? Choir of hundreds? We'll have to see!
- Brian Chang, choral columnist
More info: https://www.tso.ca/concert/beethoven-symphony-9
Music Gallery - Yoko Ono - The Riverbed: Voice Pieces
February 23, 2018, Toronto
In a 2010 interview with Artinfo's Sarah Douglas, Yoko Ono describes her 1964 conceptual artwork Voice Piece for Soprano – a set of instructions where the reader is told to scream "1) against the wind, 2) against the wall, and 3) against the sky" – as a protest song, and a form of resistance. "The inspiration was that I was feeling very rebellious as a woman," she says. "The wind, the wall, and the sky didn't represent men, but they were situations in life that you have to scream against."
This February, a co-pro between the Music Gallery and the Gardiner Museum will present three performances inspired by these instructions. Experimental improvisers The Element Choir, dub poet Lillian Allen and vocalist Mamalia will each perform an homage to this work, in light of the Gardiner's February 22-June 3 exhibition of Ono's art. I have no idea what to expect, or whether the concept of screaming will be interpreted literally or loosely. Either way – like much of Ono's work – it will likely be bold, and impossible to ignore.
- Sara Constant, digital media editor
More info: https://musicgallery.org/events/yoko-ono-the-riverbed-voice-pieces/
Labyrinth Music Workshop Ontario, NCGMO, Polyphonic Ground
Various
My pick is not one concert/music event, but rather tracing in 2018 the development of a few breaking 2017 stories featured in my WholeNote column. I'd include Labyrinth Music Workshop Ontario, New Canadian Global Music Orchestra and Polyphonic Ground. Why? Collectively, they address core issues in world music education, creation, performance, presentation and legacy relevant in the GTA.
- Andrew Timar, world music columnist