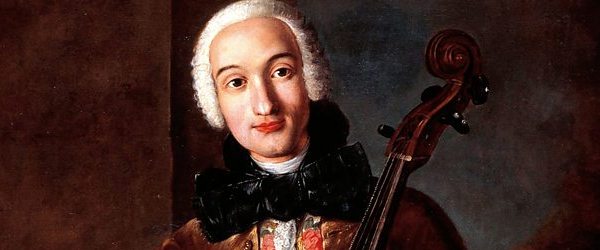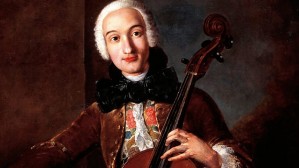 There are a large number of composers who are more renowned for their connections to great historical musical figures than for their own creative products. History seems to be particularly unkind to those from the Baroque and Classical eras: J.S. Bach's sons are all contextualized as such; Leopold Mozart is known for being Wolfgang's father; Johann Georg Albrechtsberger was Beethoven's counterpoint teacher; and Michael Haydn was Franz Joseph's brother. It is interesting to note that, while it is easy to think of these 'other' composers as appendices – occasional additions to canonic concert programs intended to pique audience interest – much music by Haydn and Albrechtsberger was performed throughout the 19th century, particularly at St. Florian's monastery in Linz, where Anton Bruckner was organist.
Luigi Boccherini, however, is an exception, for while his music underwent the same lost-and-rediscovered fate as many of his contemporaries, Boccherini developed his compositional technique apart from the major European musical centres, spending most of his career in Italy and Spain. Much of Boccherini's music follows the model of Joseph Haydn and was neglected after his death, the dismissive sobriquet 'Haydn's wife' introduced in the 19th century to illustrate Boccherini's similarity to the great Austrian composer (who similarly spent his career apart from the European musical hubs). It wasn't until the late 20th century that Boccherini's works were rediscovered and performed 'for the first time,' many of them by the appropriately-named Boccherini Quintet.
Boccherini was a gifted virtuoso on the cello and wrote a great number of works for string ensemble and the cello as a solo instrument, presumably to be performed by the composer himself. On April 7 at Victoria College Chapel in Toronto, Scaramella presented "Boccherini and Friends," a concert of string quintets by Boccherini along with works by Albrechtsberger, Michael Haydn, and Leopold Mozart – lighter fare intended to separate the weightier and thoroughly-developed Boccherini pieces. While both the Albrechtsberger and Mozart works were indeed charming and light, Michael Haydn's Divertimento in E-flat opened with a notably beautiful adagio con 6 variazioni, a theme-and-variations of notable ingenuity and depth. (Piccolo Concerto Wien has a fine recording of this on the Accent label, recommended for your exploration.)
The three string quintets by Boccherini were surprising, firstly because of their instrumentation. The typical 'Boccherini quintet' is for enhanced string quartet: two violins, viola, and two cellos (one virtuoso part played by Boccherini, the other, a simpler bass line, played by a lesser cellist). These three quintets, taken from the Op. 39 collection, were written for two violins, viola, cello and double bass, resulting in a much wider range of sound and greater depth to the bass line, taking the range of a typical string quartet and extending it downwards.
Each of Boccherini's quintets are very much of the Classical era: a fast, sonata-form opening movement followed by a slower, less structured middle movement, and a rousing rondo-form finale – formal structures identical to those utilized by Haydn, Mozart and early Beethoven. The Scaramella performers' decision to include all repeats was a wise one; although it made each piece doubly long, the repetition of material enabled first-time listeners to hear, retain and comprehend the development of thematic material as it returned in various iterations.
The Scaramella quintet was in fine form throughout the evening, providing nuance and interest though their interpretations, borrowing from their knowledge of both Baroque- and Classical-era repertoire. Born in 1743, Boccherini composed in a primarily galant style, building on the works of era-bridging composers such as C.P.E. Bach. Such jubilant, major-key music can sound farcical and superficial if not approached from a musical perspective, and while there was plenty of playfulness and joy in their playing, the quintet never came across as trite or banal.
To many in the audience, this concert was a first introduction to Boccherini's music, a fine essay in the artistry of this largely-unknown composer. The history of music is full of these forgotten figures, and with scholars and performers discovering new and interesting works every year, we look forward to more illuminating and explorative presentations from fine groups such as Scaramella.
Matthew Whitfield is a Toronto-based harpsichordist and organist.