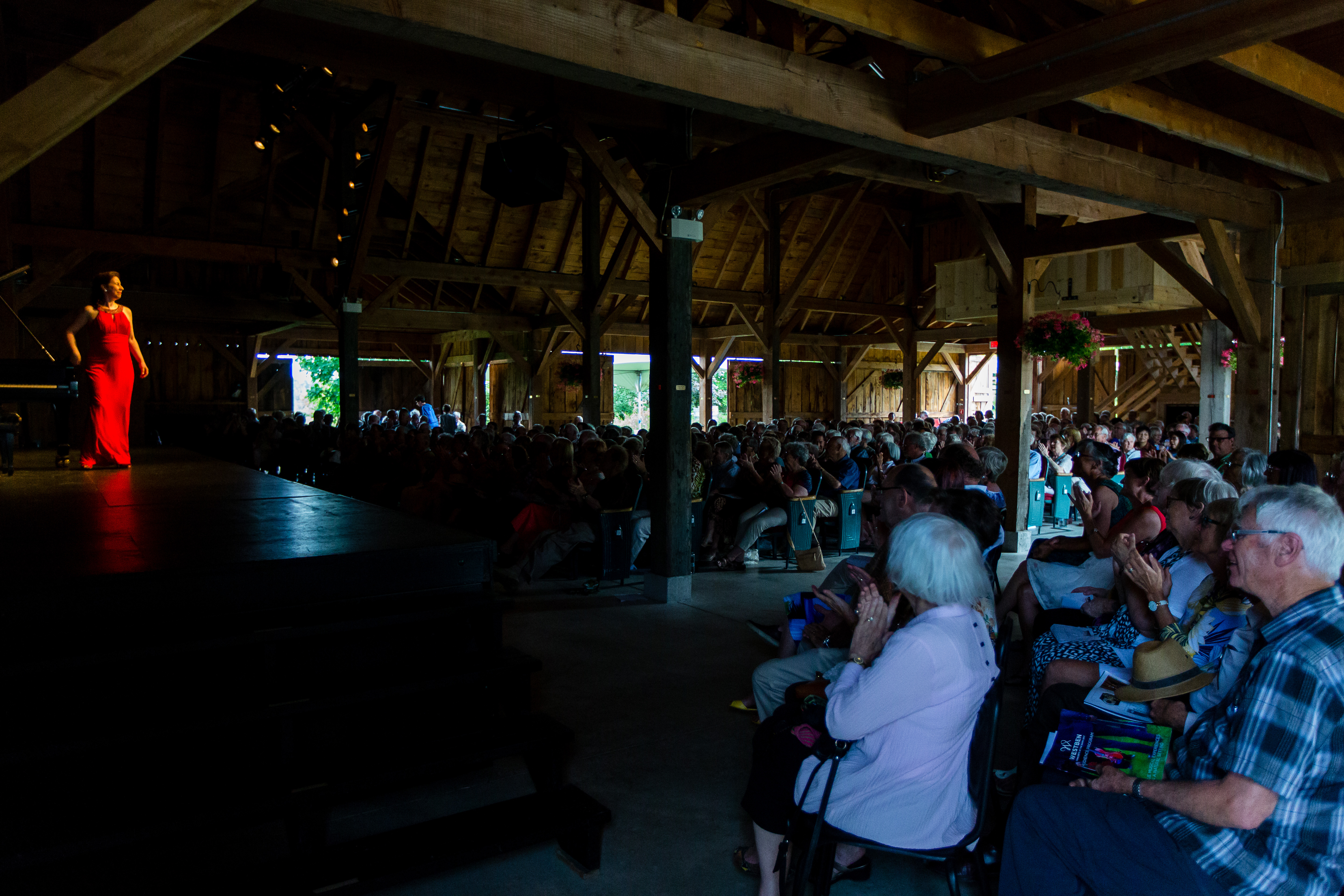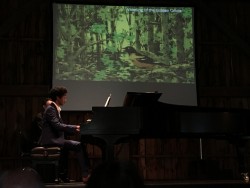 Last weekend from July 21 to 23, Campbellford's Westben Arts Festival pulled out all the stops to curate an immersive piano concert experience. From mainstage performances at the Westben Barn, to their new "One-of-a-Kind Experiences" series fostering a novel approach to listening for sounds, to generous opportunities for artist interaction, it appears that artistic director Brian Finley and his team have assembled a winning formula for innovative piano programming.
Setting the tone on the evening of Friday, July 21, Rashaan Allwood presented a recital of piano works by Olivier Messiaen alongside a multimedia slideshow. The performance alternated between selections from Catalogue d'oiseaux and Petites esquisses d'oiseaux, video soundclips of birdsongs represented in the music, and painted depictions of the musical scenes by Avery Kua, commissioned especially for the performance. The stage became an interactive museum exhibit showcasing interactions between nature, birds, and natural phenomena, and Allwood was an insightful, enthusiastic ornithological guide through it all. Juxtaposed against Campbellford's birds chirping along in real time, the presentation felt almost like a country adaptation of John Cage's atmospheric 4'33".
At the piano, Allwood's tonal palette enriched the experience in colourful ways. Guided by Messiaen's indications, he evoked brilliant, crystalline cascades as well as sound masses when called for. I would have liked to savour the pauses for longer: though there are no concrete storylines in these Messiaen works, there were tangible moments of tranquility which could have been contrasted even more against turbulent scenes.
All told, was there a takeaway impression from the performance? Not exactly—like the sounds of nature, it was a fleeting event to be relished in the moment. A result that Messiaen himself would have approved of.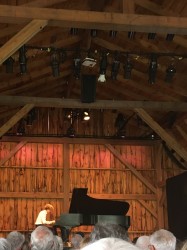 On Saturday afternoon, it was Jan Lisiecki's turn to take centre stage. Born in Calgary to Polish parents, his heritage courses through his playing. Pianists would appreciate the "Winter Wind sweep" he infused across the afternoon's program—it is a tension-heightening sensation that Lisiecki is able to draw out from sequences of notes, and a hallmark of his playing in this concert.
Here, the acoustics in the Westben Barn posed a challenge, favouring certain pieces over others in Lisiecki's program. I'm not sure he would have been satisfied with the results of the Bach, despite his efforts to bring it to life. There is an undeniable intellect to Lisiecki's playing, the same one that allowed him to skip three grades in school: he took much of the Partita No. 3 at a chipper pace, recalling a Gouldian nimbleness and precision. It was evident that he was striving for a sparkling tone, but in this particular space the acoustics backfired on the superimposed, fast-moving textures; they came out as a scramble of notes. But what brilliance could not be drawn out, Lisiecki compensated for with gorgeous "Winter Wind sweeps" in the rising basslines.
In the Chopin Scherzo No. 1, Lisiecki took liberties with its clear-cut structure: he demonstrated his expertise in Polish dance forms, infusing the calm middle section with a mazurka stilt. In a performance that wasn't otherwise striking, was this a Revolutionary move? The audience was enthralled and gave him full applause heading into the intermission.
Resurfacing on stage, Lisiecki took on an entirely different character for the second half, which was delivered much more clearly than the first. Assuming a calm, assured maturity, the Chopin Nocturnes Op. 48 were introspective and searching: the changing moods of the first nocturne were seamlessly navigated, and in the second nocturne the pain was clear and earnest. With the four Impromptus Op. post. 142, Lisiecki sucked the audience into his and Schubert's world. The third Impromptu in B-flat Major was a standout in the set, evoking a carefree jaunt in the park with tuneful whistling.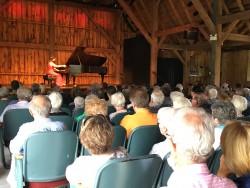 On Sunday, Angela Hewitt stepped onstage to reassert her reputation as a pre-eminent Bach interpreter of her generation. Each performance resembled an intimate diary entry, meticulously crafted at the piano. The six opening Scarlatti sonatas allowed everyone to ease into the Barn's acoustics; when it came time to play Bach, Hewitt had already weaved a personal sound world. She created for herself a bubble of meticulous attention to detail within a compact dynamic range, spinning an illusion of expansive contrasts. It is interesting to compare her approach towards creating musical interest with Lisiecki's from the day before: the former opted for varied articulation and less extremes in volume, while Lisiecki favoured the reverse. As a result, there was a stately character to Hewitt's Bach, and the Barn's acoustics were masterfully transformed into that of a closed Baroque palace.
An interesting phenomenon was how Hewitt's closing Gigues were tentatively executed in comparison. Repeated usage of pedal simultaneous with an unsettled left hand were observed, as was an odd tempo fluctuation in the right hand. The closing Beethoven "Moonlight" Sonata also showed kinks in its armour. Was this an indication of flagging stamina? Even if so, after such an authoritative conception of Bach, this was easy to forgive—especially with Hewitt performing on a piano whose tone had been unravelling as the afternoon advanced (an issue Lisiecki had also encountered during his performance).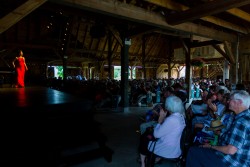 As a whole, in this weekend snapshot the Westben festival—now in its 18th season—seems to be hitting all the right notes, as they continue bringing music to a tight-knit community of enthusiasts. "We remain really, really excited about the future," enthused Finley on the weekend. He hinted at programming ideas for future seasons, including concerts running through the night: "This has given us some real courage to pursue these special experiences that are [within] music and beyond, in this beautiful area. So we're dreaming hard!"
Westben's summer festival series runs until August 6 in Campbellford. For more information, visit www.westben.ca.
Jennifer Liu is a recent graduate in piano performance, and has written on classical music for La Scena Musicale, The WholeNote magazine, and Musical Toronto.