Worth weighing in on
Joseph Burr Tyrrell has his own Canadian Heritage minute (or, spoiler alert, just google "Albertosaurus" to find him doing what he loved best.) He also has at least one school and a Toronto park, on Brunswick Avenue, named after him. Well, more like a parkette aspiring to be a park, actually. One of a dozen or so "don't blink or you'll-miss-it" strips of green along the Line 2 subway right-of-way, between the backs of the north-side Bloor St. buildings, and the adjacent neighbourhoods (in this case the Annex).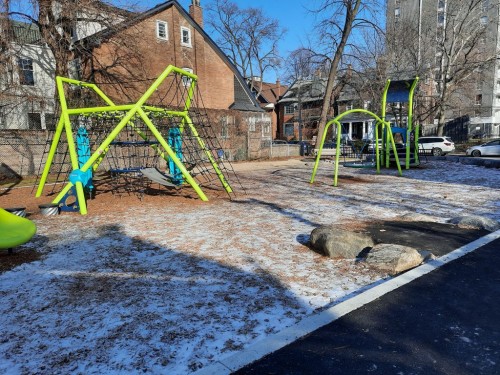 For a parkette, aspiring to parkhood is a good thing, by the way. The city is dotted with gems of the genre: right-sized, community-defined, and neighbourhood-enhancing – healthy common ground. Typically, at some point enough neighbours are enthusiastic enough about park revitalization for the city to get involved, and city and neighbourhood stakeholders thrash out a plan for renewal. As reported by Joshua Chong, (Toronto Star, January 24), the renewed Joseph Burr Tyrrell Park, unveiled in December, included in its new and improved play area, wonder of wonders, an octave set of colour-coded tubular bells, with beautifully satisfying hammer handles for any neighbourhood child wanting to whale away at the bells. Musical pennies from heaven!
Until "one neighbour complained," and the bells were gone within days. 'Right idea but wrong location" tends to carry a lot of weight when rate-payers (a.k.a. voters) get irate.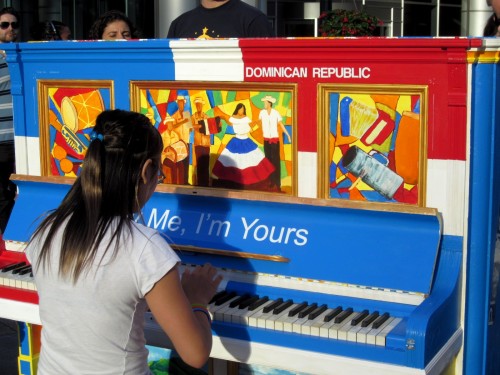 Richard Marsella, executive director of Regent Park Music School, wrote a wide-ranging March 2021 WholeNote article on the whole idea of "Musical Playgrounds, Virtual and Real", and how and where to implement them. "With community music models out there such as Luke Jerram's Play Me, I'm Yours project (which has seen over 2,000 street pianos installed in 65 cities) and others that allow public access to musical experience, the notion of noise in a public space cannot simply be ignored", he acknowledges.
"[But]" he continues, "on this particular topic, I have always supported the concept of choosing, even helping shape, the noise and sonic landscape of one's community. I can think of a lot less constructive soundscapes in a city or neighbourhood than a musical playground."
Amen to that.
Tale of Two

It was shaping up to be an intriguing study in contrasts.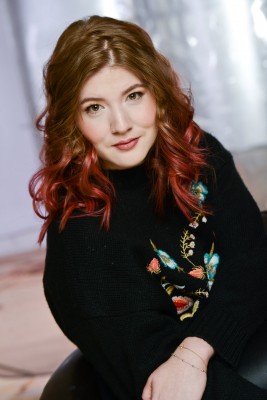 On the one hand was the Canadian Opera Company's Madama Butterfly scheduled to run from February 4 to 26, to be conducted by rising Canadian conductor Keri-Lynn Wilson, and featuring the COC directing debut of Aria Umezawa, co-founder of Toronto-based, experimental Amplified Opera. With lots of mutterings all round about the COC resorting to war-horse repertoire for their safety-first relaunch, and amid more general rumblings about the outdated premises of the opera itself, it was going to be very interesting to see what kind of contemporary rabbits the artistic team was going to be able to pull out of the hat. Outright cancellation of the run unfortunately means we won't get to find out first hand.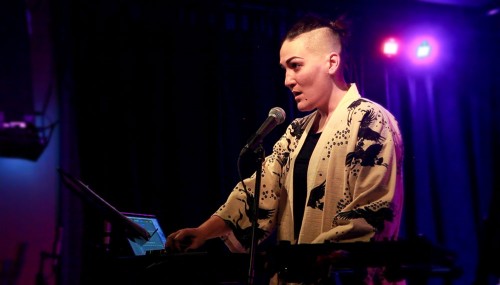 The COC cancellation is all the more disappointing because February 11, a week into the run, their Butterfly was on an eagerly anticipated collision course with a Confluence Concerts online-only presentation titled Butterfly Project: The Ballad of Chō-Chō San, described as a "meditation on the ongoing controversies surrounding Puccini's Madama Butterfly [and] the problematic nature of this opera in today's environment of growing cultural awareness." The presentation features Teiya Kasahara, who describes themself as "a queer, trans/non-binary, multi and interdisciplinary creator-performer based in Tkarón:to." Most interesting in this context, perhaps, Kasahara is co-founder, with Aria Umezawa, of Amplified Opera. So maybe we will get some hints after all, in the Confluence show, regarding the trajectory the COC's cancelled Butterfly was on. So I'd say double underline Confluence's February 11 show, rather than crossing it off your list.
And, before that, for some interesting insights into what motivates Amplified Opera and its founders, take a look at Sara Constant's "Deep and Slow Thought: Amplified Opera's artist-first mandate" in the July 2020 WholeNote.
Connecting the dots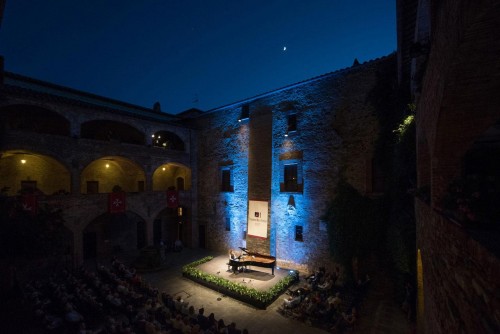 Pianist Angela Hewitt, as mentioned elsewhere in the magazine ("Orchestras and others buying into hope") will be in town as a guest of the TSO, February 16, 17 and 19, leading the orchestra from the keyboard in a program that includes Bach, Mozart, Camille Saint-Saëns and Gerald Finzi.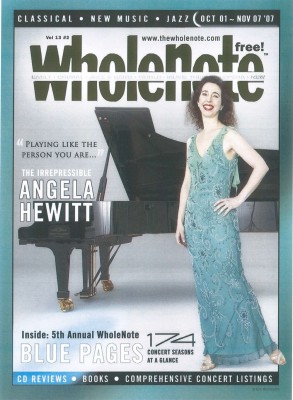 Fast forward to the summer and it will be Hewitt as host rather than guest we will see, in her role as founder/curator of the Trasimeno Festival in Perugia, Italy. (For the really curious, feature writer Pamela Margles caught up with Hewitt at Trasimeno in an October 2007 cover story (Vol 13 no 2) that stands the test of time.
It's not the TSO that will be going to Trasimeno, though. Hewitt's Trasimeno guests will be Opera Atelier, making its debut. Hewitt has invited Opera Atelier co-founder Jeannette Lajeunesse Zingg to choreograph and perform along with the Artists of Atelier Ballet, joined by OA regular ensemble member, soprano Mireille Asselin singing "music by Purcell that demonstrates the influence of Baroque dancing on 17th and 18th century vocal music."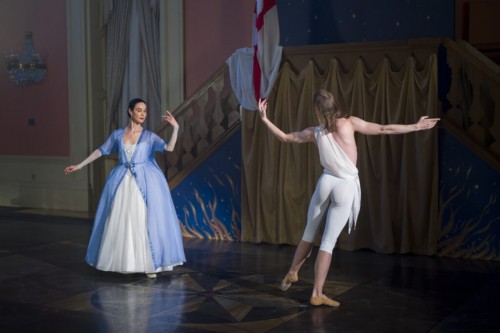 Here's the nice coincidence, though: Sunday February 19, the third of Hewitt's TSO performances also happens to be Opera Atelier's first of two shows, in their long-delayed return to live performance, at Koerner Hall. It's a Valentine's Day-themed "fully staged production" titled All Is Love, with Measha Brueggergosman Lee, Opera Atelier's artist-in-residence, headlining a stellar ensemble cast, including performing the title piece, a mashup of Henry Purcell and Renaldo Hahn created specifically for Brueggergosman Lee by composer Christopher Bagan, and with the show culminating in the opening scene of Debussy's Pelléas et Mélisande.
Hewitt will be busy on February 19; but, who knows, maybe on February 20 she and the Opera Atelier team will get to connect some of the dots about Trasimeno after the Atelier show.