Pianist-composer Zygmunt Krauze, the subject of my last blog, presented a public lecture on his and his fellow Pole's music by at the Faculty of Music, University of Toronto. For over 40 years Krauze has enjoyed a successful career not only as a musician but also as a key administrator in both the Polish and international new music scenes. His insights therefore reflect a refreshingly positive central European point of view on new music. It certainly puts into relief what many insiders believe is the veritable outsider status Canadian new music and musicians generally enjoy today.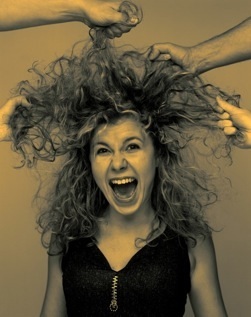 Then on January 12, the composer-soprano Agata Zubel concluded the current series of New Music Concerts events. She presented a vocal recital featuring international contemporary art songs at the Music Gallery, accompanied by the skilful local pianist Peter Tiefenbach, and electroacoustics.
The youthful Zubel, who enjoys an unusual rising double career as composer and soprano, convincingly assayed a century of contemporary modernist songs as seen from a Polish perspective. Her songs ranged from Alban Berg's Fruhe Lieder (1907) to Dishevelled Grasses (2002), a recent work by the Polish composer Cezary Duchnowski for "voice and sound files," and Zubel's own Parlando (2000).
What did we learn from the week of events highlighting Zygmunt Krauze and his composer colleagues' "Polish Perspective"?
First of all, we had a glimpse of a very vibrant contemporary scene of considerable depth. For example, even during the height of the Cold War the Warsaw Autumn new music festival was among the most active producers of cutting-edge and well-performed concerts in the world. The Warsaw Autumn released LPs of concerts literally within a few days of their premieres. That vigorous music scene fostered composers who subsequently built successful international careers, including Witold Lutosławski, Tadeusz Baird, Henryk Górecki and Krzysztof Penderecki.
Secondly, to envious Canadian musicians and fans of this music, it seems that contemporary Polish composers and their music are more integrated into the national cultural fabric than composers are here. The fact that these events were supported by the Consulate General of the Republic of Poland, Toronto, underscores the high level of patronage and honour of place given to contemporary Polish composers by their own.
Krzysztof Penderecki, among the most celebrated of living composers, will complete this month's Polish new-music extravaganza. He's the Roger D. Moore Distinguished Visitor in Composition at the University of Toronto's Faculty of Music. For a week, Penderecki will give Torontonians ample proof of the vigour of Polish contemporary music.
For more about Penderecki's many activities, please refer to Larry Lake's article "A Perfect Musical Storm" on The WholeNote's website.
Andrew Timar