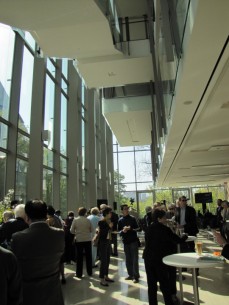 It's a nice problem to have when renowned international musicians are clamouring to play in your concert venue – and according to Mervon Mehta, the Royal Conservatory's Executive Director of Performing Arts, no less than Yo-Yo Ma was one of the clamourers. As announced today, Ma will be opening Koerner's second season on October 14 accompanied by Katherine Scott.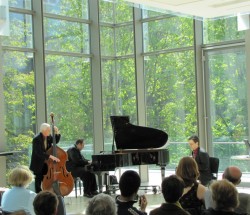 And that's not an anomaly – the whole season is crammed with exciting acts, both popular and a little more obscure. The 2010-11 line-up also spans a number of genres, sometimes in the same night. Trumpeter Hugh Masekela, who straddles jazz and world music categories, pays a rare visit to Toronto in October 2010. Swedish mezzo-soprano Anne Sofie von Otter will team up with American jazz pianist Brad Mehldau in February. And the legendary Allen Toussaint, trumpeter Nicholas Payton and the Joe Krown Trio will transport the audience into the sultry soul of the Big Easy in a concert titled New Orleans Nights.
For jazz fans, surely the highlight of the season will be a five-night series honouring the late Oscar Peterson called "Aspects of Oscar." The first of the five concerts, Oscar's Songbooks, has been put together by bassist Dave Young, who frequently worked with Peterson. McCoy Tyner and Monty Alexander will also headline the concert series.
In its first year, Koerner Hall managed to build a reputation as both a musician's and audience member's dream concert hall from an acoustics standpoint, and a place to see top-notch music from a range of genres. It was a tough act to follow, but The RCM looks like it won't be a flash in the musical pan and has become a major player in the Toronto cultural scene. Lucky us.