Well the die-hards, self included, were lining up for the Geiger Torel Room at nine twenty this morning for Matthias Goerne's public masterclass – there were thirty to forty of us I'd say by by ten when it started. Two hours; three singers in turn, forty minutes each, Liz Upchurch on piano.
The three singers each brought a mini-set of lieder (by three different composers) from their upcoming Aug 4 joint concert.  Leslie Ann Bradley, soprano, started things off with Richard Strauss, to be followed by Colin Ainsworth, tenor, (Hugo Wolf), and then Peter McGillivray, baritone (Robert Schumann). Reverse chronology.

Herman Geiger Torel presiding …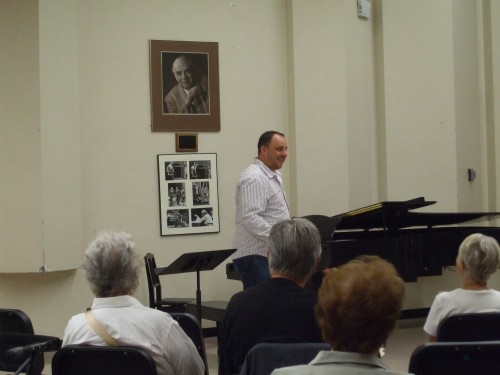 Goerne gets things going, bright and early after a spellbinding recital at Koerner the night before. Fresh as a daisy. Must have been his characters suffering on stage the night before, not him.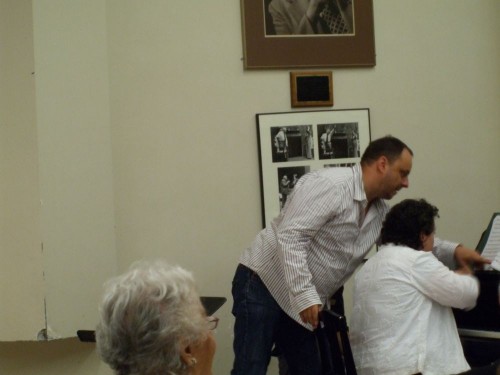 Engaging with pianist Liz Upchurch for the first time. "Collaborative pianist" describes much more accurately than "accompanist" the role that Upchurch will play over the next two hours.  In his teaching as in his singing Goerne worries through every detail of tempo, line, attack, breath – impacted viscerally and visibly by vocal and instrumental line alike, sailing back and forth between Upchurch at the piano and each of the singers as the music-making moves him.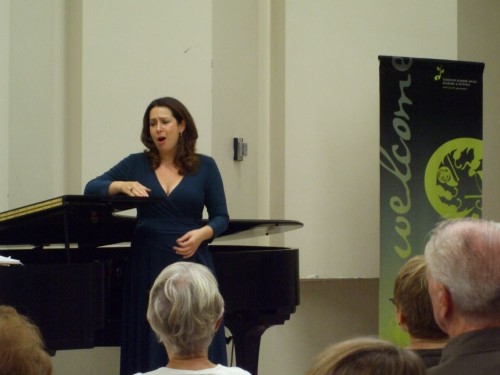 Leslie Ann Bradley, takes the plunge – in at the technical deep end with Strauss's Die nacht, Op. 10 No 3.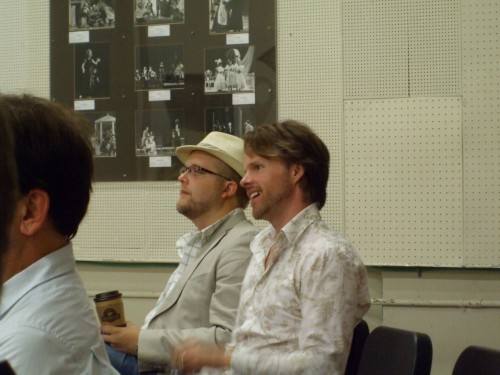 Sounding-like-you-know-what-you're-talking-about terminology lesson: in a masterclass you don't call the master the master, you call him or her the coach; and you don't call the two waiting their turn (l. McGillivray, r. Ainsworth) the victims.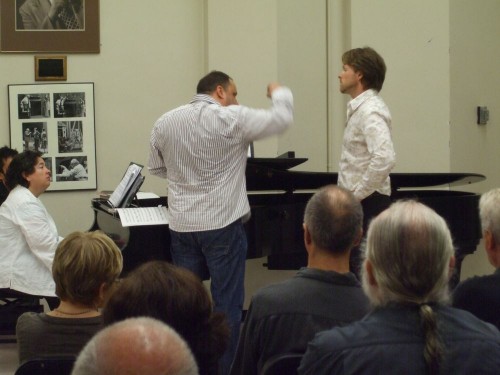 Ainsworth with Wolf's der Tambour  and Auf dem grunen Balkon, is next.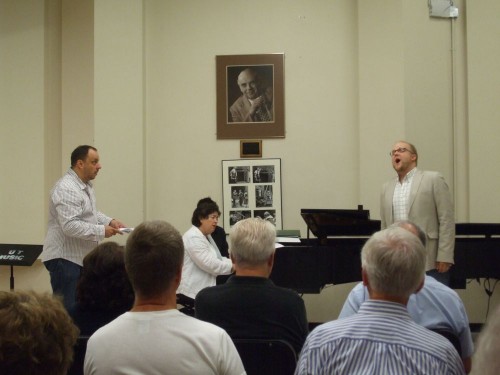 And then McGillivray with Schumann's Dichterliebe, Goerne's own repertoire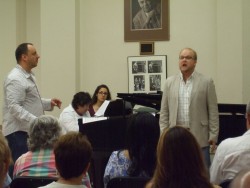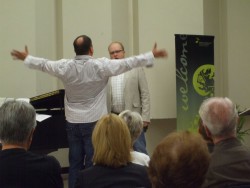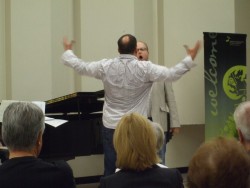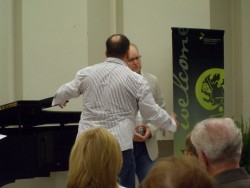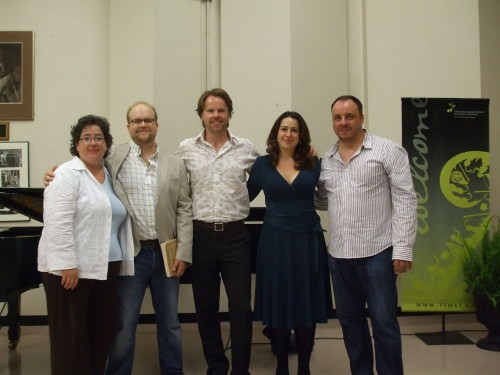 A few minutes after this photo I sat for a quick chat with the singers. See below for the interview. 

[hdplay videoid=7 height=300 width=400 playlist=false autoplay=false]
Next up for us masterclass die-hards will be a Sunday double header: Menahem Pressler coaching at 10:00am, and the Pacifica Quartet, at 2:30.  As with Goerne, we will be watching a masterclass the night following the coaches'own concert.