October continues to be a crossover month in the new-music calendar, with four festivals overlapping with several season openers.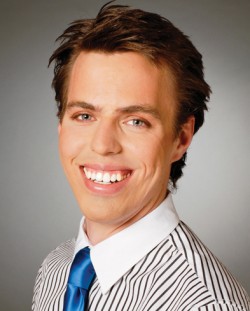 We start north of Toronto at the closing weekend of Barrie's Colours of Music Festival, where Toronto composer Rob Teehan is in residence. These two days include no less than three world premieres from the prolific early-career composer. On October 2 in the afternoon the extremely talented Duo Concertante – violinist Nancy Dahn and pianist Timothy Steeves – perform a new work by Teehan alongside pieces by Prokofiev, Schubert and Chan Ka Nin. If you can't catch them here, you can also hear Duo Concertante at Walter Hall in Toronto on October 7, where they will premiere a new work by Chan, which incidentally also appears on their recently released Wild Bird CD on the Centrediscs label (reviewed in this month's WholeNote). The following afternoon, the combined forces of the Primus Men's Choir and Brassroots ensemble deliver an all-Canadian programme, featuring Teehan's latest creation in combination with work by Western composers Stephen Hatfield and Allan Gilliland. The festival wraps up Sunday evening with a gala concert featuring Sinfonia Toronto and a stellar roster of soloists ranging from harpist Judy Loman to flautist Marc Grauwels and – you guessed it – an orchestral world premiere from Teehan.
Those who can make it to the festival a little earlier should catch violist Rivka Golani's concert with the fantastic young TorQ percussion ensemble on October 1. Golani single-handedly established the viola and percussion combo as a made-in-Canada genre through her many commissions, and this programme offers some of the best in the bunch. You can find full festival details online at www.coloursofmusic.ca or by calling 705-725-1070.
Scotiabank Nuit Blanche will just be getting underway as Colours of Music closes up. This overwhelmingly successful, all-night contemporary art extravaganza gains more sonic content every year. For its fifth edition, which starts in Toronto at sundown on October 2, there are no less than five new-music projects worth mentioning. The Canadian Music Centre explores the interface between art and music in its Intimate Music project. Berlin-based Chiyoko Szlavnics pursues intimacies through her minimalist composition drawings, while Toronto's John Oswald creates musical experiences for cozy spaces in Chalmers House.
Over at the ROM, you can find Laurel MacDonald's sonic video installation XXIX, which depicts 29 singers performing in 29 languages, their voices emanating from 29 speakers. A few doors down, the Royal Conservatory will pulse with live music and projections all night long, including a series of videomusic performances. Travel over to the Miles Nadal Jewish Community Centre to catch the junctQín keyboard collective tackling Douglas C. Wadle's Invention in Three Parts performance installation. Simultaneously, a sound artist will create a live mix from the sounds of a performing solo cellist.
Push further west to catch Micheline Roi's Obsolescence at 601 Christie. This sound installation inverts the roles of current and outmoded technologies to question the ever-evolving means by which music reaches us. Loudspeakers become antique ornaments while an antique piano evolves into a transducer for other sounds. Get full details for these and other works at www.scotiabanknuitblanche.ca.
New Adventures in Sound Art's annual SOUNDplay festival overlaps its opening with Nuit Blanche. Roi's Obsolescence is just part of their extended line-up of installations and concerts that cross paths between sound art and new media, all leading to new avenues for exploration. As artistic director Darren Copeland explains "Sound artists are continually challenged to reevaluate their artistic practice in the light of changing technologies. SOUNDplay is a starting point for exploring new possibilities of sound in relation to other artistic media and sensory experiences." To date, confirmed artists include Mike Hansen, the Off-Centre DJ School with Erik Laar, Eric Powell, Helen Verbanz, Deb Sinha, Krista Martynes, Julien-Robert Legault Salvail and the Avatar Orchestra Metaverse with Tina Pearson. More programming details are to be announced, so stay in touch with www.naisa.ca to learn more.
Those who didn't catch Rick Sacks' spectacular conveyer belt percussion performance at last year's Nuit Blanche can get an earful of his unique music creations on October 13 when New Music Concerts gives Rick the stage at Gallery 345 for "The Musical Theatre of Rick Sacks." This fundraising concert features no less than three Toronto premieres of Sacks' percussion performance pieces, including Light at the End of the Tunnel, Mbira Sketch for MalletKat and MalletKat Sketch II on a Bohlen Pierce Scale, the last performed with guest Peter Hannan. Details are available through www.newmusicconcerts.com and tickets can be purchased at 416-961-9594.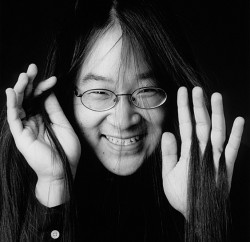 But the really big talk of October is the Music Gallery's fifth X-Avant festival, which attempts to answer the question "What is real?" Guest curator Gregory Oh has been brought in to offer an answer through his wide-ranging programming that pulls at the threads of musical authenticity – letting them unravel enough to see what lies behind our presumptions of what makes music "real."
X-Avant was originally conceived as the Music Gallery's season-opening celebration, cutting across programming lines to showcase the depth and breadth of its myriad annual offerings. Oh has taken that intent to heart, bringing together a cross-section of artists, but in much more wildly unusual combinations. Take for example the festival-opening concert on October 16, which pairs Detroit techno pioneer Jeff Mills, whose electronic experiments meld with live acoustic performance and IRCAM inspired sound collage, with Montreal percussion band Big Zang, whose repertoire is inspired by the sound of DJ culture that Mills helped invent. It's this type of cross-pollination that pervades X-Avant from beginning to end.
On October 22, X-Avant presents a madrigal ensemble, the RCM New Music Ensemble, and blues band Deep Dark United who will all join forces to re-interpret Schoenberg's Pierrot Lunaire. The closing "Dance Dance Revolution" collides live choreographic projects inspired by John Oswald's Plunderphonics, George Aperghis's dramatic music, and a virtual ballet created for a popular multi-player gaming environment. No convention is safe from Oh's wild imagination, as you'll see at www.musicgallery.org.
This is by no means all there is to hear. For example, Esprit Orchestra opens its season on October 17 at Koerner Hall with a long-awaited local premiere of Thomas Ades' Asyla, among a stack of other great works. So be sure to get in with the new via The WholeNote concert listings here and online at www.thewholenote.com.
Finally, I must end with a correction and a clarification, both for my September column. First, the correction: one of the works appearing on Esprit Orchestra's May 15 concert is indeed by music director Alex Pauk (not "Paul," as printed.) The clarification is to say that, despite its longevity, Les Percussion des Strasbourg is a slightly rejuvenated ensemble. In the mid-to-late 70s, the founding members "sold" the name to some of their students. To be accurate, it is these students and their successors who are celebrating the ensemble's 50th anniversary this year. Many thanks to percussionist Robin Engelman for supplying that detail.
Jason van Eyk is the Ontario Regional Director of the Canadian Music Centre. He can be contacted at: newmusic@thewholenote.com.