Toronto is a city of constant musical discoveries. While the concert season is quickly coming to a close, the summer festival season starts to build, bringing with it a range of fresh new experiences. And for lovers of new music, June bursts open in a bouquet of new works and visiting artists.
First up is the Luminato Festival, which opens its 2010 music series to showcase new music that is resonant in both its celebratory nature and serious content.  
In partnership with Soundstreams, and with the help of 684 public voters, Luminato has selected composer Robert Johnson's Majestic Fanfare to serve as the festival's official fanfare. This royal flourish will accompany the Rainbow King – the ruler of the world, created by Festival artists FriendsWithYou – throughout Luminato 2010. Keep an ear open for the Luminato brass quintet, appearing throughout the festival, in order to hear this fanfare live!
Soundstreams is certainly no stranger to this ceremonial and celebratory form, engrained in musical cultures throughout the world. In 2006, they presented new works by composers and quartets from Canada, Norway, Iceland, Finland, Denmark, and Sweden in the soaring Barbara Frum Atrium at the CBC Broadcasting Centre. Sixty-plus trumpet players positioned throughout the balconies premiered these short works to usher in the 2006 soundaXis Festival.
In 2009, Soundstreams commissioned James Rolfe for a new fanfare to celebrate the Toronto Arts Foundation Awards, which was also offered as a gift to Mayor David Miller. You can get an advance listen to their latest fanfare project at the Soundstreams' Salon 21 event on June 7, starting at 7:30pm at the Gardiner Museum. The salon is free, but be sure to reserve your seat in advance. These events fill up fast. You can do so at salonfanfare.eventbrite.com.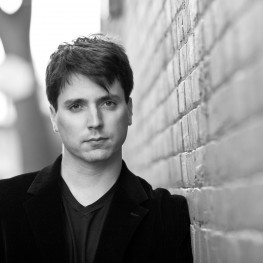 On June 11 and 12, we will finally get to experience the world premiere of Dark Star Requiem – the concert-length project from much-in-demand composer Andrew Staniland (winner of the 2009 CBC National Composition Prize) and internationally recognized poet Jill Battson. Staniland and Battson met as participants in Tapestry New Opera Works' highly successful Composer-Librettist Laboratory. Their early experiments in creating opera scenes sparked an exciting new partnership that led to numerous projects, including LinguaElastic (2006) – an exploration of the contemporary collisions of humanity and electronic media through live vocal performance (by Battson) and interactive electronics (by Staniland) – for the Canadian Music Centre's New Music in New Places series.
Tapestry invited the duo back in 2006 to write Ashlike on the Cradle of the Wind, a poetic and elegiac mini-opera that reveals our attitudes towards sex and love in the shadow of AIDS. Even in those early days, Staniland and Battson had expressed the desire to collaborate on a much larger work – a secular oratorio that tackles the major issues of our times. The current commission from Tapestry and Luminato has given them the space to bring that desire to fruition.
Tapestry's decision to re-mount Ashlike this spring for their very first Opera to Go Revival was a prescient move in light of Dark Star Requiem's world premiere. This full-scale dramatic work traces the 25-year history of AIDS from its origins to the present day. The evocative, poetic content weaves in topics from ecology to myth, politics to family. While the libretto includes fragments from the traditional Latin requiem mass, the overall perspective remains humanistic rather than religious. By focusing on the intimate and personal face of AIDS, Staniland and Battson hope that Dark Star Requiem will resonate with a broad audience. Based on past experiences with this duo's work, and the remarkable creative team behind this production (The Gryphon Trio and the Elmer Iseler Singers join a quartet of talented vocal soloists conducted by Wayne Strongman), the work should resound strongly. For more information visit www.tapestrynewopera.com. To reserve tickets visit www.luminato.com.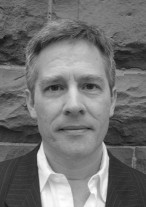 In between the Luminato events, Gallery 345's concert calendar is really heating up. Here, the new music comes from Edmonton-based pianist Roger Admiral, who delivers a solo recital on June 11. Admiral is a true contemporary music aficionado. He studied piano with Helmut Brauss, Peter Smith and Virginia Blaha, and graduated with a doctorate from the University of Alberta, where he now coaches contemporary chamber music. From 1990 to 1993 he was a member of the unique two-piano/two-percussion Hammerhead Consort. And since 1997 he's been part of Duo Kovalis with Montreal percussionist Philip Hornsey. For this Toronto performance, Admiral focuses primarily on music of the "Victoria School" of Canadian composition, including works by Alfred Fisher, Linda Catlin Smith, Christopher Butterfield and Howard Bashaw. For more details, visit www.gallery345.com.
Nestled amongst all of the above is the return of the Music Gallery's Summer Courtyard Series, taking contemporary music out of the concert hall and into the intimate setting of St. George the Martyr's open-air spaces. Presented in partnership with Wavelength and curated in affiliation with Montreal's Suoni per il Popolo Festival, these four concerts feature international stars from the worlds of avant-pop and new composed music who have been selected especially to suit this unique setting.
New music lovers will want to take note of the series' opening concert, which includes New York cellist Julia Kent. After years of playing cello with a myriad of artists and ensembles, from Antony and the Johnsons to the chamber-rock trio Rasputina, Kent retired to her Lower East Side apartment to make music inspired by touring and the disjunctions of travel. Incorporating multi-tracked cello, omnichord, and field recordings from airports around the world, her melancholy compositions ache with "romanticism and rich melodicism." Much like our own Owen Pallet of Final Fantasy fame, Kent has perfected the art of using live looping and effects to create rich layers of melody and rhythm in her solo cello concerts throughout Europe and the UK. We'll get to experience the full effect live on June 9.
Another treat will be the double bill featuring classically trained soundscape composer/multimedia artist William Basinski with Toronto-based audio contortionist and collaborative creator Neil Wiernik. Wiernik, who also works under the pseudonym "naw" is creatively concerned with various types of storytelling, using abstract environments and spaces as his tools. We'll get to hear both composers' tales on June 12. For more information and to buy tickets, visit www.musicgallery.org.

Jason van Eyk is the Ontario Regional Director of the Canadian Music Centre. He can be contacted at: newmusic@thewholenote.com.