It's curious how time and the seasons can have such an effect on our perception. I think that Toronto's new-music presenters have been influenced by the approaching end of 2009 and the impending new year in their programming choices. From December into January, many concerts are looking back, marking milestones and celebrating experience, while others look forward with fresh faces and new ideas. Several other concerts bridge the divide, bringing together time-tested talents with new creative voices.
The first case in point is the Music Gallery's collaboration with Toronto New Music Projects. This will blend the established with the emerging, for an upcoming concert/workshop involving iconic French composer Phillippe Leroux.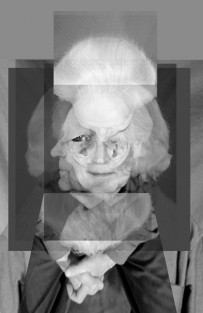 A teacher of electronic music composition at IRCAM in Paris and currently a visiting professor at l'Université de Montréal, Leroux has studied with many great composers of the 20th century, including Oliver Messiaen, Franco Donatoni and Iannis Xenakis. He is recognized as part of a group of music creators (among them, the highly respected Gérard Grisey and Tristan Murail) who write in the post-spectralist style – a  combination of spectralism's concern with the deconstructed components of sound as compositional material, but filtered through temporal transformations and other playful techniques. The results can be witty and often virtuosic.
On December 6, Toronto New Music Projects showcases Leroux's chamber music in concert, including more recent works such as Voi(REX) for soprano, live electronics, and ensemble. An expanded TNMP ensemble (Stephen Clarke, piano; Sanya Eng, harp; Wallace Halladay, saxophones; and Ryan Scott, percussion) will feature soprano Carla Huhtanen, flautist Stephen Tam and guitartist Rob McDonald. David Adamcyk handles the electronics while Gregory Oh conducts. Ticketing details are available through the Music Gallery at www.musicgallery.org or at 416-204-1080.
Although the official date went past on November 16, the new-music community will fête composer Udo Kasemets' 90th birthday on December 13th at the Betty Oliphant Theatre. For the past 50-plus years, Kasemets has been a remarkable contributor to the GTA's experimental music scene as a concert presenter, teacher and writer.
As a composer, Kasemets is best known as one who has shared the concerns of the international avant-garde. In the early 1960s he became a leading Canadian representative of John Cage's school of experimental music. He has made use of chance operations and unusual performance methods in an attempt to approach a Cageian fusion of art and technology. Concepts of time and space, nature and memory, ancient and modern, also recur throughout his creative practice, with explorations ranging from Chinese and Mayan civilizations and their perceptions of time, to the theoretical work of Albert Einstein and Stephen Hawking.
Udo Kasemets has written an impressive body of work, and remains active into the 21st century. In recent years, a younger generation of musicians has taken up his cause, performing and recording his music. Among them is pianist Stephen Clarke, who has premiered, performed and recorded several of Kasemets' works. This process will continue on December 13, when New Music Concerts presents Kasemets with a tribute concert, featuring the Canadian premiere of his fraCtal fibONaCciERTO (1996) for piano and large ensemble, with Clarke as soloist. The New Music Concerts Ensemble will be directed by Robert Aitken. For event and ticketing details, visit www.newmusiccocnerts.com or call 416-961-9594.
Arraymusic bridges the old and the new in a slightly different manner with two reading sessions drawn from their substantial collection of commissioned repertoire (now searchable online through a new music score library.) On December 19 the ensemble will perform at the Array Studio in a pay-what-you-can afternoon reading of works by Serge Provost and Michael J. Baker. The event will repeat in the new year on January 16 with music by Jo Kondo and Scott Godin. Further details and the Array Score Library can be found online at www.arraymusic.com.
Continuum continues the prevalent concert/workshop combination into 2010 with "Chrysalis" – a programme of freshly hatched sounds from some of Toronto's most promising emerging composers. Step inside the creative process on January 24 as these Toronto talents are guided by the insightful Victoria-based composer Christopher Butterfield towards further success with their featured works. Butterfield's skill, these composer's fresh voices and the Continuum ensemble's unique chemistry promise a memorable event. Gallery 345 provides an inviting atmosphere for all to explore new music together. This event is open to the public free of charge. Stay tuned to www.continuummusic.org for further details.
Closing out the month is a significant collaboration between the U of T, Soundstreams Canada and the Esprit Orchestra. The annual U of T New Music Festival is always an exciting event, featuring the best work by some of Canada's rising talents. It is also a fantastic vehicle through which to showcase the University's annual Distinguished Visitor in Composition, who this year is none other than Krzysztof Penderecki – a living legend of contemporary music. Over the last 50 years of his career, Penderecki has collaborated with some of the world's most outstanding soloists to create an impressive catalogue of music that spans every genre – from solo instrumental to opera, from chamber to film music.
On January 25, this eight-day festival opens with a panel discussion hosted by Soundstreams Canada at the Gardiner Museum, where Penderecki will speak with Canadian composer Norbert Palej about his years composing music in Communist Poland. The following few days intersperse conversations and composer masterclasses among concerts of Penderecki's chamber music, performed by a mix of emerging talent and leading local musicians such as Steven Dann, Erika Raum, Shauna Rolston, Peter Stoll and Lydia Wong.
The festival culminates in two concerts of Penderecki's larger works. On January 29, the Esprit Orchestra offers "Penderecki Plus!" at Koerner Hall. The programme reflects two periods in Penderecki's stylistic evolution. Threnody to the Victims of Hiroshima for 52 strings epitomizes the 1960s avant-garde, while the for three cellos and orchestra reveals the transformation of his voice through to the present.
On January 30 and 31, Soundstreams combines the forces of the Polish Chamber Choir with the Elmer Iseler Singers and the Toronto Children's Chorus at the Metropolitan United Church for a grand retrospective of Penderecki's work. The programme also includes works by Henryk Gorecki and a world premiere by newly Toronto-based Norbert Palej. Full festival details are available at
www.music.utoronto.ca/events/nmf.htm.
And if that isn't enough to fill your calendar, then you can join the Madawaska String Quartet on January 31 at 10 am and 1 pm back at the Array Studio for their Composers' Open Workshp and reading session. The MSQ will take any and all composer sketches, read through them and provides feedback. While attendance for the public is free, composers may participate by donation only. Further details are available at the Array website.
If there was any ever doubt before, 2010 certainly is ringing in with the new.
Jason van Eyck is the Ontario Regional Director of the Canadian Music Centre. He can be contacted at: newmusic@thewholenote.com.