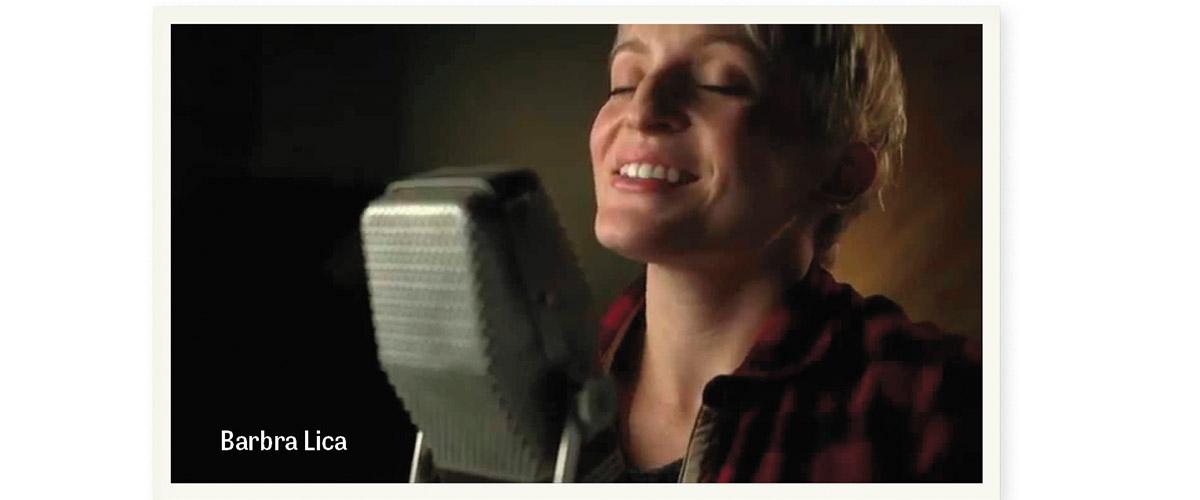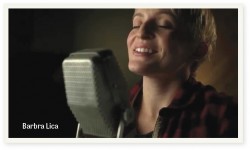 Who might have guessed – other than Marshall McLuhan – that the world would be literally at our fingertips with the mere click of a touch screen? Imagine it: three of Toronto's finest at play: Robi Botos commanding the Nord, Mike Downes thumping his bass and drummer Larnell Lewis weaving musical magic last month at Poetry Jazz Café, an intimate venue of 35 seats. Their second set was streamed on Facebook Live, and by the end of the hour, 1000 views were recorded; within a few days that number was 10,000. Actually, you don't have to imagine it: go to Botos' Facebook page and enjoy the set!
This newish notion of cultivating online audiences by way of streaming and social media is taking the global jazz community by storm, one day at a time. Back in 2011, thanks to the advocacy of Herbie Hancock, the first annual International Jazz Day – April 30 – was adopted by the United Nations Educational, Scientific and Cultural Organization General Conference. Each year since, #JazzDay celebrations take place on the last day of April (the month known as Jazz Appreciation Month since 2002) in a host city and around the world. In 2016 alone, #JazzDay performances, education programs and media coverage reached more than three billion people.
"Live streaming and social media are tremendously important to International Jazz Day in that they help us connect directly with our audience, which includes both established jazz lovers and those who may be less familiar," says Will Ramsey of the Thelonious Monk Institute, lead non-profit organization charged with planning, promoting and producing International Jazz Day festivities. "In many instances, Facebook and Twitter have helped us connect with organizers where email and phone calls have not worked. These sorts of tools also provide an unparalleled promotional resource – in just a few minutes, our social media team can engage hundreds of thousands of people with content from an organizer in Accra, or Tokyo, or Kansas City, or Asunción. From the beginning, social media has made the conversation about International Jazz Day extremely dynamic, in a way that befits its multicultural, multinational pedigree.
"Each year, we conduct grassroots outreach to hundreds of organizers in all 195 UNESCO member states. We have a small outreach team based in the US and France that works around the clock, mobilizing jazz clubs, cultural houses, libraries, NGOs, festival organizers, and even jazz musicians and enthusiasts to ensure that International Jazz Day is meaningfully celebrated on every continent (yes, that includes Antarctica). The centrepiece of the April 30 celebration, the All-Star Global Concert, is made available via live webcast each year from the Global Host City. This is a great tool because it makes it easy for people around the world to participate in Jazz Day – we often encourage them to screen the concert, which includes performances by over two dozen renowned jazz musicians from around the world, as a simple but powerful way to join the celebration."
Notably, every nation in the world is invited to take part in #JazzDay, including a free listing on their website jazzday.com where one can browse events from Albania to Zanzibar. Ramsey reflects on this point further:
"It is also worth mentioning that many of our partners live in difficult circumstances, including conflict zones, areas undergoing economic difficulties and areas with limited infrastructure. Many organizers, however, including in places like Niger, Mali, Myanmar, Iran and Iraq, have thanked us for thinking of them and recognizing them as someone worthy of partnership. They tell us that no one ever approaches them from the outside with this kind of initiative – they get plenty of calls for interviews to talk about poverty, conflict and war, but never about including them in a global celebration.
"A manager of a music cafe in Niger, for example, thanked us profusely for not forgetting about his people and the artists in his country, saying that when there is so much strife and poverty, people forget that the human spirit needs music, culture and beauty just as much as food and water. He said that even when there is no food, there will always be music. He said he fights everyday to keep culture alive despite the odds and that international support and recognition from us gives him credibility on the ground to keep fighting.
"There is a sense, then, in which International Jazz Day is fulfilling not just a cultural, but a humanitarian mission. Another example that sticks out in my mind: we have an organizer in Nepal, a music school dedicated to jazz called the Kathmandu Jazz Conservatory, who organizes an event every year. In 2015, just five days before Jazz Day, a massive earthquake struck Nepal – the worst in over 70 years. It was a terrible tragedy and they of course could not carry out their planned celebration on April 30. A few days later, however, the conservatory contacted us and let us know that they still wanted to hold an event. It was tremendously important to them to continue making music and demonstrate their resilience in the face of disaster. We helped connect them with an international artist who made a marathon trip from the US to Kathmandu in June. He conducted clinics and masterclasses with their students and even played in their official Jazz Day concert. It was the kind of powerful story that really shows the impact of International Jazz Day each year beyond just the numbers."
Scroll down to Canada on jazzday.com and you'll see that Toronto is part of the action too. On April 30 over brunch at Jazz Bistro, Steven Taetz and Joanna Majoko will celebrate Ella Fitgerald's 100th birthday with Ewen Farncombe at the piano, Soren Nissen on bass and Eric West on drums.
The centenary of Ella Fitzgerald's birth can be tracked online at #EllaAt100. Some additional Ella celebrations you should know about: on April 24th, Heather Bambrick will salute Ella live on JAZZ.FM91 with Barbra Lica and Tia Brazda. On the First Lady of Song's actual birthday, Tuesday, April 25: Billy Newton-Davis sings at Poetry Jazz Café; Kalya Ramu sings at The Rex; and yours truly at the Elizabeth Beeton Theatre.

Monk: As much as I love Ella, 1917 was also the birth year of Thelonious Monk, equally prolific as a composer, pianist and groundbreaking thinker in jazz. The delightfully nutty genius of modern music gets a bit of a spotlight this month, and not only because of the connection between #JazzDay and the Thelonious Monk Institute. Here in Toronto we have a very cool ongoing tribute to Monk in what is known as Monk's Music, one of many side projects for vibraphonist/marimbist/composer Michael Davidson. On account of his musical dexterity, the infuriatingly talented Davidson is highly in demand for studio sessions, leads his own septet and is involved in several other projects.
"Monk's Music began as a joint endeavour," Davidson explains, "with drummer Dan Gaucher and myself on vibraphone around seven years ago. We both shared a collective love for the music of Thelonious Monk and approached the Tranzac Club about a regular performance slot. Dan and I felt that Monk's music was underperformed and wanted to take an opportunity to present it regularly with a varied cast of musicians.
"The Tranzac agreed and we began playing the first and third Sundays of every month from 5 to 7pm. We would invite many different musicians to play with us and enjoyed exploring the music with shifting ensembles each time. After a few years Dan moved back to the West Coast and I continued the series. Over the years, since I have internalized much of Monk's music, I try and breathe new life into it in each performance while respecting the vast and engaging body of work he has created.
"In the last two years it has settled into a trio formation with occasional guests, featuring drummer Nico Dann and double bassist Jim Sexton. We do free but true interpretations of more obscure Monk tunes like Coming on the Hudson, Introspection, Jackie-ing, Ugly Beauty, Off Minor, and well-known tunes like Pannonica or Criss-Cross. I continue to play his music because it has endless potential for expansion once you learn his harmonic language. It is a music of juxtapositions which makes it wonderfully rewarding and surprising to interpret. It is still not played nearly as much as I think is warranted.
"It has also branched out to another venue in Toronto, the Emmet Ray. We perform the second and fourth Sundays of each month from 6 to 8pm . This evolution marks its transformation into a weekly gig celebrating the harmonically rich, infectiously quirky, dexterously witty, melodic playground of Thelonious Monk."
There you have it! Happy Jazz Appreciation Month to all loyal WholeNote readers and year-round live music appreciators.
Ori Dagan is a Toronto-based jazz musician, writer and educator who can be reached at oridagan.com.