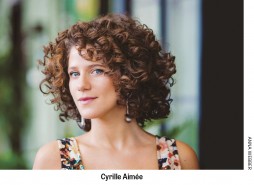 As challenges abound in the 21st century music business model, many struggle to fix flat tires, while others proudly re-invent wheels. Last month (January 2017) I found myself at the Jazz Connect conference in New York City, a meeting of many a musical mind. Artists, presenters, journalists, record labels, media outlets and other key industry professionals attended the conference panels, workshops and lectures. I came away not so much with answers as with a sense of how many of the questions being asked also apply to the health of our own musical city.
Right off the top, the decline of the artist's rights in the digital age was the subject of Maria Schneider's haunting keynote address, and a constant conference refrain: to quote a blues tune of note: "Things ain't what they used to be."
Patreon: At Jazz Connect's "Direct to Fan for Income Maximization" session, Carlos Cabrera of Patreon inspired the crowd, many of whom had not heard of this platform before. The idea of Patreon is to provide a way for creators to invite fans to become patrons who contribute either on a monthly basis or by creation. In this way a model of engagement can be built on the fact that in the Internet age, audiences can be reached across the globe, as opposed to the old sequential model of local, national and then international success. You can find all sorts of creators on the Patreon platform, from musicians to visual artists to poets, and even publications like The WholeNote.
Following the session I sent Cabrera some questions by email:
Q. What inspired Patreon's creation?
A. Jack Conte (Patreon founder) had spent years making music and posting his videos on YouTube, and he was searching for a way to do that sustainably. After years of feeling dissatisfied with the income he earned from ad revenue, one project really brought things to a tipping point: he had spent hundreds of hours and thousands of dollars producing a music video called Pedals and, even though it delighted tens of thousands of fans, he only received around a hundred bucks in revenue. Hundreds of hours of work, thousands of dollars invested, tens of thousands of fans delighted, but a ridiculously low economic return. That's when it finally clicked in Jack's mind that the system was broken, and he developed Patreon to fix it.
Q. What are the statistics on Patreon currently in terms of where patrons are coming from? Which are the Top 5 countries?
A. Patreon has patrons in nearly every country in the world. The US represents our largest market, and we're also popular in Canada, Mexico, the United Kingdom, Australia, Japan and essentially everywhere that people appreciate art and creativity.
Q. As of this writing, to what degree are there jazz and classical musicians on Patreon?
A.We are really excited to see more than 1,000 jazz and classical musicians on Patreon - they're close to our hearts because so many of us play jazz and classical music in the office on a daily basis. Jacob Collier is a noteworthy example of a successful jazz musician who earns over $9,000 per song on Patreon. Cyrille Aimée is one of my personal favourites; she earns over $1,300 per song on Patreon.
Connecting the dots: It's funny how one thing can lead to another. Take Cabrera's mention of Cyrille Aimée. I've been a fan of hers for years, and so inspiring is this lady's scat singing that I happily just joined her on Patreon. Interestingly enough, I had also just picked up a CD by Aimée, "Live at Smalls"– for US$10 – at Jazz Connect by Aimée. The Brooklyn-based French singer recorded "Live at Smalls" in 2010, currently the best-selling record on the Smalls Live label, with a hot band that features pianist and Small's owner and manager Spike Wilner on it. Which fact neatly takes us to the next part of this story.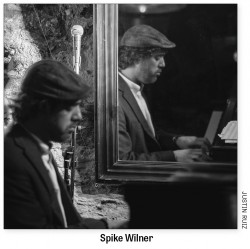 Thinking Smalls: Spike Wilner. For almost a decade, Wilner has famously been live-streaming cutting-edge jazz of today from his intimate basement club, Smalls Jazz Club, to screens across the globe. Memorable music has been archived including sessions by Mark Soskin, Jimmy Greene, Joel Frahm, Johnny O'Neal, Ian Hendrickson-Smiths, Lage Lunds, Ari Hoenig, Tim Ries of Rolling Stones fame – who teaches jazz studies at the University of Toronto – and Spike Wilner himself.
"I've been a professional musician my whole life and started performing at Smalls right in the very beginning in the first couple of months of the club's existence, back in 1994 when my partner and friend Mitch Borden created it," he tells me in a phone interview. (He's on his cell phone, taking a cab uptown from his Greenwich Village club.) "That club, the original Smalls, was shut down around 2002, it went bankrupt after 9/11 due to a lot of economic problems that took the city – there was a huge shift then and the model for Smalls was no longer a viable one and he went under."
In 2007, after an interim period when the space was temporarily re-fashioned into a Brazilian club by a third party, Wilner was approached by Borden to become partner and manager. He celebrates ten years this month, a true labour of love. "The live streaming started back in the old Small's – we had a recording device on stage and got into the habit early on of recording each show. When I took over I had a strong sense that we needed to archive the work. So I installed a more sophisticated recording system and we started recording every show, kept a log of who was on each gig. That started to grow very quickly, as weeks and months rolled by. So it became necessary to organize this library that was growing. I was thinking along the lines of back in the old days, in the 1930s, they used to put a radio wire in a club, and do live radio broadcasts in the clubs – that's how Count Basie was discovered by John Hammond, who was driving his car in Chicago and turned on his AM radio and caught Basie's band somewhere in Kansas City. The idea is that even if you have a small club you can shoot out the music electronically somewhere and it made sense to try the Internet. It got some traction right away, and this led to what has now become 'Smalls Live' which is a digital media company that has two components: live streaming, and our audio video archive that we have been working on since 2007. We wanted to make it all public and try to see if there was a way to make it all fair and beneficial for everybody. So we started to explore the ideas of what would be a fair model for sharing with artists and sharing with the public."
Wilner organized a couple of town hall-style meetings at Small's where they invited musicians to come and speak and ask questions. "And we also did a couple of meetings with Union guys at the local 802 and musical reps – the idea was to ask what would be the fairest system in terms of payout, and we eventually came to the system we now have, which we call the Smalls Live Revenue Share project. Live streams are free, but if you want to access the archive you become a subscribing member – we call them "supporting members" and it's $10 a month. That allows you unlimited access to our library, which right now is about 12,000 recordings in there, and almost 2,000 musicians. We made partner with a tech guy and we designed a system whereby subscribers go to the archive and listen to shows or watch video."
The system records the number of seconds that subscribers are watching. Every artist at the end of a certain period is tagged with a total number of seconds that he or she was watched, either as a leader or a sideman on a gig. "So if someone watched the show and you're associated with it, you're going to get time credit, and so the money you get comes from how much you have been listened to. The other component that we offer is the fact that the recording itself is owned 100% by the artist. So if you come to Small's and you play, that is your property, you have the right to not make it public, sell it any way you like, you keep 100% of the publishing and you keep the royalties from any original music. So we really endeavoured to make the fairest royalty paying system for musicians. That got launched in October 2015, and we are trying to build subscribers now. We are closing in on about 800 people that are paying $10 a month at this time which doesn't sound like a huge amount but it is enough to run this system. The artists have had two payouts where we gave away about $8,000 to artists."
The amounts sound small, but the top 15-20 musicians in our system are getting substantially better payouts than what they would see from Spotify or any of these other services where they would be getting fractions of a penny. "They'd be getting a few hundred bucks, which can be a game-changer in an artist's life. And of course as our subscriber base grows, so will their payouts. It's been an interesting project – very successful, a lot of work. I don't think our website is utilized the way it should be yet – I don't think people are aware yet of what a resource it is. The number of recordings we have there is outstanding, including artists who are no longer with us. My goal is to hit 5000 subscribers worldwide."
How does it feel to be seen as a visionary, an innovator, an inspiration to jazz clubs around the world?
"My hat is off to anyone that wants to run a jazz club anywhere – I have sympathy and love for anyone willing to take this path, it is a very thankless and generally speaking profitless job, but a very important one. Anytime I meet someone who is presenting this music, I support it heartily. The trick with a small business is that the guy who owns it has to work, you can't really afford somebody to do your job. I'm glad to have all this responsibility. I relish it – I love my club and I love working there and performing there, I love the community of artists that hang out there. I think it's a miracle that it exists and I want to keep going as long as we possibly can. All I can say is you have to work your ass off and not really expect much in terms of dough. People need jazz – they want it and need it – it's a real service to humanity."
Following the success of Smalls, Wilner expanded the business to open Mezzrow, a magical haunt adorned by a Steinway, just a few doors down. One admission buys entry to both clubs on the same night.
As our industry struggles to thrive and grow in an ever-changing world, we must keep an open mind; in clinging to the old, we must embrace the new. So subscribe to Smalls Live, support an artist on Patreon, and most importantly, go out to enjoy live music. Now's the time!
Ori Dagan is a Toronto-based jazz musician, writer and educator who can be reached at oridagan.com
more sophisticated recording system and we started recording every show, kept a log of who was on each gig. That started to grow very quickly, as weeks and months rolled by. So it became necessary to organize this library that was growing. I was thinking along the lines of back in the old days, in the 1930s, they used to put a radio wire in a club, and do live radio broadcasts in the clubs – that's how Count Basie was discovered by John Hammond, who was driving his car in Chicago and turned on his AM radio and caught Basie's band somewhere in Kansas City. The idea is that even if you have a small club you can shoot out the music electronically somewhere and it made sense to try the Internet. It got some traction right away, and this led to what has now become 'Smalls Live' which is a digital media company that has two components: live streaming, and our audio video archive that we have been working on since 2007. We wanted to make it all public and try to see if there was a way to make it all fair and beneficial for everybody. So we started to explore the ideas of what would be a fair model for sharing with artists and sharing with the public." Wilner organized a couple of town hall-style meetings at Small's where they invited musicians to come and speak and ask questions. "And we also did a couple of meetings with Union guys at the local 802 and musical reps – the idea was to ask what would be the fairest system in terms of payout, and we eventually came to the system we now have, which we call the Smalls Live Revenue Share project. Live streams are free, but if you want to access the archive you become a subscribing member – we call them "supporting members" and it's $10 a month. That allows you unlimited access to our library, which right now is about 12,000 recordings in there, and almost 2,000 musicians. We made partner with a tech guy and we designed a system whereby subscribers go to the archive and listen to shows or watch video." The system records the number of seconds that subscribers are watching. Every artist at the end of a certain period is tagged with a total number of seconds that he or she was watched, either as a leader or a sideman on a gig. "So if someone watched the show and you're associated with it, you're going to get time credit, and so the money you get comes from how much you have been listened to. The other component that we offer is the fact that the recording itself is owned 100% by the artist. So if you come to Small's and you play, that is your property, you have the right to not make it public, sell it any way you like, you keep 100% of the publishing and you keep the royalties from any original music. So we really endeavoured to make the fairest royalty paying system for musicians. That got launched in October 2015, and we are trying to build subscribers now. We are closing in on about 800 people that are paying $10 a month at this time which doesn't sound like a huge amount but it is enough to run this system. The artists have had two payouts where we gave away about $8,000 to artists." The amounts sound small, but the top 15-20 musicians in our system are getting substantially better payouts than what they would see from Spotify or any of these other services where they would be getting fractions of a penny. "They'd be getting a few hundred bucks, which can be a game-changer in an artist's life. And of course as our subscriber base grows, so will their payouts. It's been an interesting project – very successful, a lot of work. I don't think our website is utilized the way it should be yet – I don't think people are aware yet of what a resource it is. The number of recordings we have there is outstanding, including artists who are no longer with us. My goal is to hit 5000 subscribers worldwide." How does it feel to be seen as a visionary, an innovator, an inspiration to jazz clubs around the world? "My hat is off to anyone that wants to run a jazz club anywhere – I have sympathy and love for anyone willing to take this path, it is a very thankless and generally speaking profitless job, but a very important one. Anytime I meet someone who is presenting this music, I support it heartily. The trick with a small business is that the guy who owns it has to work, you can't really afford somebody to do your job. I'm glad to have all this responsibility. I relish it – I love my club and I love working there and performing there, I love the community of artists that hang out there. I think it's a miracle that it exists and I want to keep going as long as we possibly can. All I can say is you have to work your ass off and not really expect much in terms of dough. People need jazz – they want it and need it – it's a real service to humanity." Following the success of Smalls, Wilner expanded the business to open Mezzrow, a magical haunt adorned by a Steinway, just a few doors down. One admission buys entry to both clubs on the same night. As our industry struggles to thrive and grow in an ever-changing world, we must keep an open mind; in clinging to the old, we must embrace the new. So subscribe to Smalls Live, support an artist on Patreon, and most importantly, go out to enjoy live music. Now's the time! Ori Dagan is a Toronto-based jazz musician, writer and educator who can be reached at oridagan.com