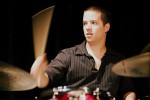 Fittingly for thisissue, this column is being composed "on the road," for in a few hours from this writing, I will be performing at the Upstairs Jazz Club in Montreal. I'm excited! This place is a real gem: a strict quiet policy, excellent sound, recommendable menu, and now they offer live streaming of their concerts — most shows can be viewed live, online at www.upstairsjazz.com, and certain ones are archived on the website as well. As far as I know, Upstairs is the very first jazz club in Canada to be streaming; New York's Smalls has been doing it famously for years and only recently has started to charge a nominal fee for viewing shows (though the audio is still free).
If you ask me, the concept of live streaming is undoubtedly the future of live jazz, expanding a performer's audience from mere dozens to literally thousands, and potentially millions. In keeping with the genre's insistence of reacting to the given moment, this technological adaptation transports jazz into the 21st century. According to Upsatirs owner Joel Giberovitch, "The exposure streaming gives the club and the musicians is truly remarkable … it has truly made Upstairs an international club." Now, my question is, which music venue in Toronto will be the first one to hop on the live streaming bandwagon?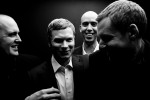 Back to Montreal for just a moment. In a few days from this writing, the Festival International de Jazz de Montreal (FIJM) is set to make a splash around these parts. Known as one of the world's leading jazz fests, it truly is a unique event in which the entire city becomes a jazz mecca with ten outdoor stages, hundreds of visiting artists and … drinking on the streets! Another admirable element is the presentation of festival awards. Given annually, four prestigious awards are named after Ella Fitzgerald, Miles Davis, Oscar Peterson and Antonio Carlos Jobim, with a fifth one, the Montreal Jazz Festival Spirit Award, recently added to "underline a popular artist's extraordinary contribution to the musical world." Congratulations to this year's winners: Liza Minnelli (Ella); Ron Carter (Miles); Peter Appleyard (Oscar); Emir Kusturica (Jobim) and James Taylor (Spirit).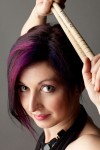 In addition to these awards, the festival yearly nominates ten Canadian up-and-coming artists who play the festival for the Grand Prix de Jazz. This year Toronto has done formidably well, with four nominees in the running: quartet Peripheral Vision, pianist Robi Botos, and drummers-composers Julia Cleveland and Ernesto Cervini. The winner, to be announced on July 5, receives a $5,000 grant; another concert at the festival on July 7; 50 hours of studio time and mastering at Karisma Studio; a licensing deal for the manufacturing and distribution of an album on the Effendi Records label; an invitation to perform at the Festival International Jazz & Blues of Zacatecas, Mexico; and an invitation to perform at next year's Fest Jazz International de Rimouski (2013). Good luck to all!
In case you're not able to make FIJM this year, you'll be able to catch all of the nominees performing in Toronto in July: Peripheral Vision (guitarist Don Ross, bassist Michael Herring, saxophonist Trevor Hogg and drummer Nick Fraser) will play at the Tranzac on July 3 at 10pm; Robi Botos, along with Andrew Stewart on bass, Larnell Lewis on drums and Louis Botos on vocals, will be performing a special funk/gospel/R&B show at the Trane Studio on July 15 at 8pm; the Julia Cleveland Quintet will appear at the Toronto Beaches International Jazz Festival on July 28 at 11am; and Ernesto Cervini will be performing with numerous groups this summer as well as his quartet at the Guelph Jazz Festival in September.
Just to set the record straight: live streaming should not be a replacement for attending live performances!
For updated August listings please visit our website next month: thewholenote.com/jazzlistings. 
Ori Dagan is a Toronto-based jazz vocalist, voice actor and entertainment journalist. He can be contacted at jazz@thewholenote.com.