The early music of 2011 sometimes includes the new. Consider, for example, the inaugural concerts of newly-formed Musathena, a group of five accomplished women (soprano, baroque violins, baroque cello, harpsichord) who, when asked to perform as part of Primavera Concerts' celebration of the International Women's Day Centenary, conceived a program of beautiful but rarely heard baroque music by women composers. But as one thing led to another, a new idea crept in: to commission a musical setting of an ode by Renaissance English poet Mary Sidney (1561-1621). As a result, a new work by Canadian composer Elizabeth Raum has emerged and will be premiered at Musathena's first concerts, alongside music by Élisabeth Jacquet de la Guerre, Barbara Strozzi and other women of the baroque.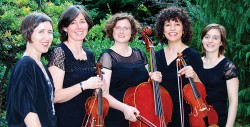 And take, as another example, Scaramella's Birds Bewigged, an avian-themed program of music and poetry (performed by soprano voice, recorders and traverso, violas da gamba, harpsichord and narrator) featuring not only works by Scarlatti, Rameau, Couperin and others from the baroque era, but also contemporary Canadian music. Harry Somers' 12 Miniatures will be heard, a work centred on twelve Japanese haiku and composed in 1964, for the above instrumentation; and Emily Doolittle's Music for Magpies, a fascinating piece written in 2003, will reveal to the audience the mischievous magpie's own rendition of five attractive birdsongs, stolen from other birds, sung in its voice of solo bass viol with quarter-tone frets.
Then there is the Aradia Ensemble, a group normally concerned with baroque performance (though never afraid to take a new idea and run with it – I remember with enthusiasm last season's Thunderbird – A First Nations/ Baroque Collaboration). Their whole upcoming program is devoted to new music for baroque instruments "where baroque meets the 21st century," as ten very-much-alive composers (Rose Bolton, Ron Royer, Caitlin Smith and others) have been invited to write a five-minute work each for the ensemble. The programme title Baroque Idol! suggests the playful spirit of this concert ("à la American Idol"); but as artistic director Kevin Mallon says, the aim is to produce new music for baroque ensemble, using the tonal possibilities of old instruments.
Treatises could easily be written – probably have been written – on the various aspects of combining the new with the old in music. Performers from each of these groups have had some interesting reflections on the subject, a tiny bit of which I'll pass on to you here:
From Sheila Smyth of Musathena: "It's interesting that there seems to be an overlap of people who do both early music and new music. Perhaps it's the sense of exploration and discovery in both new and old frontiers that is compelling… New music written for early instruments tends to make great use of the colours and wide range of articulation detail available on these instruments. We'll approach the new piece in the same way as we would all vocal-instrumental music – the music serves the text, and it's our job to bring the piece to life in a way which makes the poetry and its musical setting each seem indispensible to the other."
From Scaramella's artistic director Joëlle Morton: "As a performer who these days mainly plays 'traditional early music,' I really enjoy taking on the challenge of modern compositions. Contemporary composers often write very demanding parts– through rhythmic complexity, unusual tonal palettes and calling for special effects and techniques. In order to 'understand' this music, let alone perform it well and convincingly, I find I need to spend a lot of time, thinking as well as working at the technical demands. The intense involvement can be extremely satisfying. I have found that the process of learning a modern work can also have a benefit on the traditional repertoire on the programme – once my soul is engaged in such an intense process, I find that I tend to also listen and experience the older music deeply, as well."
From Aradia's Kevin Mallon: "When we play baroque music, it doesn't occur to me that it's old music; I just think we're playing music – and then I think 'Oh yeah, but it's on old instruments.' So we do think of ourselves as a contemporary ensemble; and we want to be really based in the time of today."
Scaramella's Birds Bewigged takes place in Toronto on February 5. Alas! – a terrible choice awaits you: Aradia Ensemble's Baroque Idol! also takes place on February 5 in Toronto. Musathena's Baroque Music by Women Composers will be presented on March 5 in St. Catharines and on March 6 in Waterloo. For full details, please consult WholeNote's concert listings.
As for all the other early music performances this month, there's plenty of variety to tempt a wide spectrum of tastes. Here, in brief, are a few of this month's offerings:
Bach is gloriously represented, with two of his major choral works: The B Minor Mass is given five performances by Tafelmusik Baroque Orchestra and Chamber Choir, February 9 to 13. The Toronto Mendelssohn Choir presents the St. John Passion on March 3 in Koerner Hall.
Two solo recitals for gentle instruments can be heard. The Musicians In Ordinary presents Blame Not My Lute, music for the solo lute from Elizabethan and Jacobean England, performed by MIO's John Edwards on February 5. On February 13, the Toronto Early Music Centre's Musically Speaking series features harpsichordist Sara-Anne Churchill performing music by Byrd, Bach, Scarlatti and others.
Some of Beethoven's most sparkling music was written during his early years in Vienna, the years before his deafness finally took hold. Youthful and uplifting chamber works from this period are presented on February 12, in The Academy Concert Series' Beethoven's Happiest Years, played on period instruments (violin, cello, classical clarinet and fortepiano).
The Toronto Consort's The Marco Polo Project: Part 2, February 18 and 19, takes you on an exotic musical journey, imagining the sounds that Marco Polo might have encountered on his travels up the coast of India and back to his native Venice – with the help of two special guests: vocalist Suba Sankaran, and Sampradaya Dance Creations with its artistic director, Lata Pada.
Scholars of the arts and culture of medieval times, Sine Nomine Ensemble always brings interesting stories. On February 25 they sink into bawdy revelry in observance of the pre-Lenten carnival, the Feast of Fools and other occasions, with Wanton and riotous living – Medieval songs of lechery, drunkenness, and other altered states.
Don't forget Tafelmusik's reprise of The Galileo Project: Music of the Spheres, March 2 to 6. This spectacular homage to the 400th anniversary of Galileo's development of the astronomical telescope was first presented in Toronto in January 2009, and has toured internationally to great acclaim.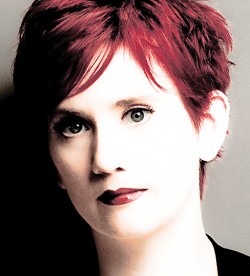 And finally, some good news to report: Local audiences will know Aisslinn Nosky, the fiery violinist with the red hair who plays so passionately in such groups as Tafelmusik, I Furiosi, the Kirby and the Eybler Quartets, and in many other solo, chamber and orchestral situations. She has been appointed concertmaster of the Handel and Haydn Society in Boston, a period instrument orchestra and chorus of international renown. This group is recognized as a leader in the field of historically informed performance and is the oldest continuously performing arts organization in the United States, having been founded in 1815. Artistic director Harry Christophers is impressed with Nosky's "great style and leadership as guest concertmaster"; and says "she has the right combination of energy, experience and talent to fill this important position and assist in leading the Society toward its Bicentennial in 2015."
More good news: Canada is not to lose Nosky forever; she'll still perform as a core member of Tafelmusik (with a little flexibility in scheduling); and (who knows?) this might open up new possibilities: May we look forward to appearances here of the Handel and Haydn Society, with Aisslinn Nosky in the first chair?
Simone Desilets is a long-time contributor to The WholeNote in several capacities, who plays the viola da gamba. She can be contacted at earlymusic@thewholenote.com.