October seems to be a month of refreshment, as there's so much interestingly new going on in the realm of "early" music. Three relatively new groups have upcoming concerts:
The debut performance of the Vesuvius Ensemble takes place on October 29, and its title, "Fronna: Folk Music of Southern Italy," gives some idea of the sunny and impassioned outlook of this group. Led by the Italian tenor Francesco Pellegrino (now teaching Italian art-song at the University of Toronto), who is joined by early-music specialists Marco Cera (oboist with Tafelmusik, who plays both reed and strummed instruments in this group) and lutenist/guitarist Lucas Harris, this ensemble is dedicated to preserving and performing the traditional folk songs from Naples and the Italian countryside. Besides baroque guitars and voice, other instruments such as the ciaramella (a type of traditional Italian shawm, related to the bagpipe) and the tammorra (a very large frame drum with bells attached to the sides) will contribute their colours.
Bud Roach is accomplished both as an oboist and a tenor. Perhaps it is the combination of these musical sensibilities that led him to found Capella Intima in 2008, in order to revive hauntingly beautiful 17th-century motets and cantatas, chamber music both sacred and secular, for voices and instruments. Their next concert focuses on the influence of the great Monteverdi, insofar as it reveals something of the talents of  those composers who worked with him and indeed were overshadowed by him. "In the Shadow of Monteverdi" presents music by Cavalli, Grandi and Legrenzi as well as Monteverdi, and will feature tenor, baritone and bass voices, as well as portative organ and cello continuo. It will be performed three times: on October 30 and 31 and November 1.
With the intent of presenting little-heard music for voices from the Renaissance and Baroque, Michael Erdman began Cantemus Singers. In a relatively short time this 16-voice a-cappella choir has developed a flourishing concert series, performing each one back to back in two different parts of Toronto. Its next performances pay tribute to Queen Elizabeth I, with madrigals, motets and sacred works – including Byrd's Mass for Five Voices – all by composers whose intent was to please "Good Queen Bess" with flattering prose and glorious music. You can hear them in the city's east end on October 2, and in the west end on October 3.
And more, in chronological order…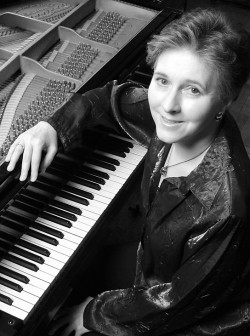 Tafelmusik, always ready to deliver the unexpected, presents 19th-century composers Chopin and Spohr in its next group of concerts, October 7 to 10. Featured soloist is pianist Janina Fialkowska, who will perform Chopin's First Piano Concerto on a 19th-century Pleyel piano, with chamber ensemble arrangement. The French piano manufacturing firm Pleyel et Cie has a long and important history: Founded in 1807 by composer Ignace Pleyel, it provided pianos to Frédéric Chopin, and ran a concert hall, the Salle Pleyel, where Chopin performed his first and last concerts in Paris. The innovative company was the first to use metal frames in their pianos. Pleyel pianos were the choice of musicians such as Saint-Saëns, Debussy and Ravel.
On October 9, the Cardinal Consort of Viols presents "An English Harvest": five-part music for the viola da gamba, including works by Dowland, Holborne, Gibbons and Tye. This concert affords a rare opportunity to spend an evening enjoying the delicately ravishing sound of five viols in consort.
Intrigue, secrets and wonderful music are the subjects of The Toronto Consort's "The Ambassadors," presented on October 15 and 16. An exploration of the world of 16th-century diplomats ("bearers of lavish gifts, writers of secret dispatches, keen observers of courtly life") and the musical riches they encountered, this pair of concerts was designed by the ever-inventive Alison Mackay.
In Kingston, the ensemble Trillio celebrates both the music of the Baroque and the riches of October with "Baroquetoberfest." With a real sense of occasion, this energetic group delights in presentations that combine music with culinary feasts; and I can attest to the fact that you'll not be disappointed on either count if you go. Music by Telemann, Bach, Pepusch, Schickhardt and others for harpsichord, baroque oboe, recorders, baroque bassoon and viola da gamba will be performed; and German-style sausages, apfelstreusel and other mouth-watering treats will be served, on October 16 and 17.
In Kitchener, Nota Bene Period Orchestra perform their programme, "The Grand Tour," presenting music that a young 17th-century English traveller might have heard as he completed his education by soaking up the cultural climate of the continent. Featured in this concert is a sonata from "Il Giardino Armonico" by the 17th-century Dutch composer and viol virtuoso Johann Schenck – a work that was considered lost in World War II, but in reality was part of a collection hidden in Kiev, and only recently uncovered and returned to Germany. The sonata, scored for two violins, gamba and basso continuo, probably hasn't been heard in Canada in recent memory – but now it can be heard, on October 17.
The Venice Baroque Orchestra performs at Roy Thomson Hall on October 26, in a fascinating concert that juxtaposes Vivaldi's Four Seasons with a recent violin concerto by Philip Glass, The American Four Seasons. Violinist Robert McDuffie is the soloist, and also Glass's inspiration when he composed this 21st-century companion piece to the Vivaldi.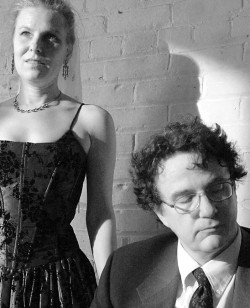 Musicians In Ordinary launch their tenth official season on October 30 with Her Leaves Be Green, a charming mix of songs and lute solos from the English courts of James I and Charles I. This duo, soprano Hallie Fishel and lutenist John Edwards, regularly invites Toronto audiences into the Privy Chambers of English kings and queens to hear the intimate music provided for their majesties by the "musicians in ordinary for the lutes and voices."
Simone Desilets is a long-time contributor to The WholeNote in several capacities, who plays the viola da gamba. She can be contacted at: earlymusic@thewholenote.com.