There's a relatively new organization in town with a unique purpose: to celebrate the art of continuo playing. The Toronto Continuo Collective was established in the fall of 2005 by Lucas Harris, player of theorbo, lute and Baroque guitar; and Boris Medicky, harpsichordist and organist. Having both worked with the New York Continuo Collective, these two musicians saw fertile ground for nurturing this art in Toronto.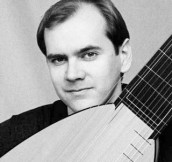 Continuo is the art of interpreting the accompaniment to a melody as practised in the Baroque era, starting with a written bass line and (often but not always) attendant symbols known as "figures." A good continuo player (lutenist, guitarist, keyboardist or harpist) can interpret the implied harmonies, and also has a handle on the appropriate stylistic elements – ornamentation, word painting, etc. – that make the music expressive, colourful and interesting. This takes some expertise, which the musicians of the ToCC are enthusiastically immersed in developing.
Of course, having a melody to accompany is a fundamental necessity, so a Singers' Collective was also created as a parallel workshop for singers interested in working on Baroque vocal style, technique, gesture etc. These two groups working together have produced several staged performances.
On the evenings of April 11 and 12 they'll present the latest in their projects: a performance of scenes from Cavalli's 1645 opera Doriclea, along with Italian instrumental music from the same period. With theorbos, lutes, harpsichord, viola da gamba, Baroque harp, Baroque guitar, a string ensemble and eight singers, they'll tell stories of the character Doriclea who oscillates between female and male, along with suitors and foes in love and war.
Also on April 11 (in the afternoon, fortunately), there's a concert performance by two gamba players I admire, Kate Bennett Haynes and Justin Haynes. They'll be playing solo repertoire for bass instruments – gorgeous music from early 18th-century France, works by Marais, Barriere and Boismortier. This concert is one of the "Musically Speaking" series presented by the Toronto Early Music Centre, an organization whose name is very familiar to me. However, after thinking about it, I admitted to myself that I have a pretty sketchy idea of what, exactly, the Toronto Early Music Centre does. So I asked president Frank Nakashima to tell me a bit about the focus of TEMC's activities.
These are summed up in its mandate: "This non-profit organization promotes the appreciation of historically informed performances of early music in the community through sponsorship of concerts and activities such as lectures, workshops, exhibitions and masterclasses with visiting and local artists." It has been active since its founding in 1984 – and is more a "centre" in the philosophical rather than the physical sense. Its role is often behind the scenes: sponsoring and supporting events through organizing venues and advertising concert appearances.
But the TEMC also has a visible component. It hosts the well-known Early Music Fair, held at Montgomery's Inn every September, as well as the TEMC Vocal Circle, which meets once a month to explore early choral music. And its own concert series, "Musically Speaking," occurs monthly from January to June at Toronto's Church of the Holy Trinity.
Concerning this series, Nakashima tells me: "We try to make it as inviting and as friendly as possible, not just enticing, but to create a learning environment. These programmes are only one hour in length, and are meant to provide an opportunity, especially for the uninitiated, to give early music a try. Pay-what-you-can admission isn't a big financial risk. I encourage the performers to be interactive and engaging, with the intent of helping the audience to leave that concert having learned something about their music."
Sounds like a great way to spend a Sunday afternoon.
More concerts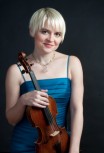 • April 7 to 11: Tafelmusik violinist Julia Wedman, in collaboration with Earth Day Canada, has conceived the programme "Forces of Nature: An Earth Day Celebration," taking us on a musical journey with our Earth through the course of a single day. Not only music by Rameau, Vivaldi, Geminiani, Haydn, Telemann and Buonamente, but also a pre-concert lecture, a gallery of photography and interactive displays will be available.
• April 17 & 18: "My mistress has a laugh sweeter than honey…" This is just one of the many attributes of women that will be celebrated by the 15-voice a cappella Cantemus Singers in Renaissance poetry and song. This programme is presented on Saturday evening at Hope United Church, Danforth and Main; and on Sunday afternoon at the Church of St. Martin-in-the-Fields, Keele and Glenlake.
• April 18, in Kitchener: Nota Bene Period Orchestra with their guest, Tactus Vocal Ensemble, presents "Meet you at the Crossroad." In recognition that Easter 2010 marks a crossroad in the calendars of the Western and Eastern Orthodox faiths, music celebrating both traditions will be explored.
• April 23: Sine Nomine Ensemble for Medieval Music presents "Fort oultrageuse et desraisonable depense – Music for medieval feasts and occasions." Banquets, weddings, coronations could be lavish affairs, as this selection of music and readings reveal.
• April 24: In their final concert of the season, "Songs of the Americas," Musicians In Ordinary takes us to Latin America and the USA with songs and guitar solos from the 17th to 19th centuries.
• April 24: Scaramella presents "Stylus Phantasticus," featuring music that reveals all kinds of extraordinary harmonic and melodic ingenuity, by composers who were not afraid to break a few rules.
• May 5 to 8: The Classical Music Consort, directed by Ashiq Aziz, presents "Handel @ St. James." In this four-concert festival, various facets of Handel's genius are explored in lesser-known solo, chamber and vocal music.
There's a lot more! A brief search through this month's listings reveals a string trio version of Bach's Goldberg Variations, presented twice by Trio Accord (April 5 in Waterloo and April 8 in Toronto); Bach organ music played by Philip Fournier (April 17); the Pergolesi Stabat Mater sung by Cantores Celestes Women's Choir (April 17); recorder duets from the 17th, 18th and 20th centuries played by Claudia Ophardt and Colin Savage (April 8); music by Palestrina, Victoria, Vivaldi – and other treasures for you to find.
Simone Desilets is a long-time contributor to The WholeNote in several capacities, who plays the viola da gamba. She can be contacted at: earlymusic@thewholenote.com.