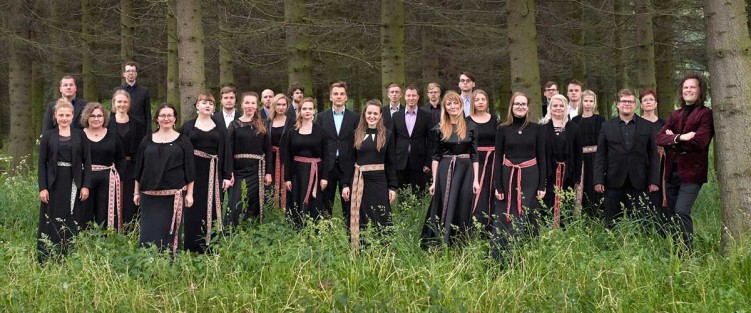 For what feels like the first time in a long time, Toronto's musical community is once again a busy and bustling place. Even a quick glance through this issue of The WholeNote will reveal a plethora of exciting and vibrant performances in a wide range of styles and genres, a welcome return after a stark, unpredictable and unsettling couple of years.
Although the broader world is not yet entirely back to normal, one has the sense that this spring's increase in concerts is setting the stage for an even larger and more comprehensive reopening next season, planting seeds that, should the conditions be accommodating enough, will grow into an unprecedented artistic flourishing not seen since the early 20th century, with composers and performers creating a new Golden Age for both music and the Arts in general.
Utopian idealism? It is worth remembering that the greatest periods of artistic creativity and genius are often preceded by times of great social and political unrest, whether the Thirty Years' War in the 17th century or the two World Wars in the 20th. Given these precedents, it is not unreasonable to consider that the years following the COVID-19 pandemic will be times of profound artistic reflection and expression. It is with optimism and gladness, therefore, that this column looks at upcoming performances that have me enthused, across a wider range of genres than I usually do. It's a personal and by no means comprehensive list of all that is taking place this month and next, but personal and somewhat more eclectic than usual is a good place to begin for anyone looking to jump back into the musical swim of things.
CHORAL
Those seeking a new and exciting choral experience should not overlook the visiting Estonian choir Collegium Musicale, who are coming to Jeanne Lamon Hall on May 26 as part of this year's Estonian Music Week. This renowned group, led by conductor Endrik Üksvärav, performs a wide range of repertoire which extends from Renaissance to contemporary music, including oratorios and operas, with a special place in their repertoire belonging to Estonian contemporary composers including Arvo Pärt, Erkki-Sven Tüür and Veljo Tormis.
It is the latter composer's music which is featured in this concert, as Collegium Musicale will perform selections from Tormis' Forgotten Peoples, a monumental choral work which brings to life nearly lost Balto-Finnic traditional songs. Tormis (1930-2017) is one of Estonia's most famous composers, renowned above all for his choral music. "I do not use folk song, it is folk song that uses me," said the composer of his approach, and Forgotten Peoples promises to be a unique synthesis of folk song, the complexity of 20th-century composers such as Bartók and Stravinsky, and the minimalist compositional structure of Arvo Pärt.
For those seeking a more historically based choral concert, the Tafelmusik Chamber Choir presents Bach Motets Return on June 18, featuring two of Johann Sebastian Bach's largest and most grandiose motets – Jesu, meine Freude and Singet dem Herrn – and a selection of smaller instrumental works performed by members of the Tafelmusik Orchestra. Jesu, meine Freude is Bach's longest and most involved motet, with 11 distinct movements and a tremendous range of both style and affect. Unique in its complex symmetrical structure which juxtaposes hymn and biblical texts, and with movements featuring a variety of styles and vocal textures, the motet is regarded as one of Bach's greatest achievements in the genre.
Although smaller in scale than its counterpart, Singet dem Herrn is no less magnificent, written in three movements for double choir with a spectacular four-voice fugue concluding the work. It is speculated that this was the motet Mozart heard when he famously visited the Thomaskirche in Leipzig in 1789, to which he responded with great enthusiasm, studying the choral parts and even making a copy for himself.
ORCHESTRAL
Continuing their front-and-centre focus on J.S. Bach and his music, the Tafelmusik Orchestra presents Brandenburg Concertos 3, 4, 5 and 6 at Koerner Hall on May 28. These six multi-movement works, so titled because they were presented to Christian Ludwig, Margrave of Brandenburg-Schwedt in 1721, are widely regarded as some of the best orchestral compositions of the Baroque era. While he appears to have selected the six pieces from concertos he previously composed while employed at Köthen and Weimar, Bach wrote out the presented scores himself, rather than leaving that task to a copyist, a testament to the importance of this presentation to the composer.
Unfortunately for Bach, the fate of these now-renowned scores did not turn in his favour. Because King Frederick William I of Prussia was not a significant patron of the arts, Christian Ludwig seems to have lacked the musicians in his Berlin ensemble to perform the concertos. The full score was therefore left unused in the Margrave's library until his death in 1734 and only rediscovered in the archives of Brandenburg in 1849, receiving its first publication the following year.
Despite their century-long delay in attaining public exposure, the Brandenburg Concertos have since become favourites in the modern era, performed frequently both by large orchestras and historically informed ensembles. In the hands of the period performance masters at Tafelmusik, there is little doubt that this concert will be a thrilling journey into Bach's mind and music.
ORGAN
Even though it is often considered a niche component of the larger urban music scene, the pipe organ community is full of dedicated enthusiasts, rich history, robust musical material and fine performers. Since its inception in 2005, Organix Concerts has emerged as a top-tier venue for some of Canada's most renowned and gifted organists, as well as a host to internationally renowned guests, two of whom will visit Toronto this June: acclaimed Tournemire scholar Richard Spotts; and the French organist Sophie-Véronique Cauchefer-Choplin.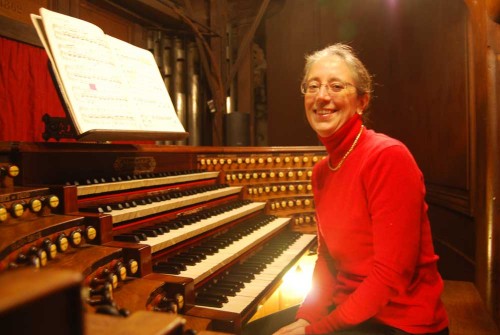 Spotts performs on the Casavant pipe organ at All Saints Anglican Church on June 22, presenting a program consisting of Charles Tournemire's Trois Poèmes. A mysterious and controversial genius, Tournemire was a quintessential church musician in the French tradition, renowned during his lifetime for both his improvisations and compositions. Despite his formidable contribution to the art form, however, his works are woefully understudied and underperformed by modern organists, and Spotts has devoted the last decade to unpacking Tournemire's legacy and restoring the reputation of this early-20th-century genius.
Cauchefer-Choplin will be featured on the immense instrument at Timothy Eaton Memorial Church on June 29, playing a range of works by Bach, Widor and the Canadian composer Denis Bédard, before concluding her recital with a four-movement improvisation. A staple of the French organ tradition, this symphonic style of improvisation is utterly thrilling, as the use of themes submitted by audience members adds a level of spontaneity and excitement that is unparalleled. Indeed, where in some contexts the flawless execution of a written (and often memorized) score is cause for acclaim, here the expression of musical ideas "on the fly" is well worth the price of admission, especially when a theme is quickly and effectively spun into a complex, improvised fugue!
Whether diving into an organ recital, Bach's Brandenburg Concertos, the Estonian Collegium Musicum, or one of the myriad concerts and recitals on offer this month and next, there is little doubt that Toronto's music scene is recovering admirably from the challenges of the past two years. While we may not yet be on the verge of a new Golden Age, we remain hopeful that the progress experienced to date will continue and that artists across this community will flourish in ways both profound and unexpected.
Matthew Whitfield is a Toronto-based harpsichordist and organist.