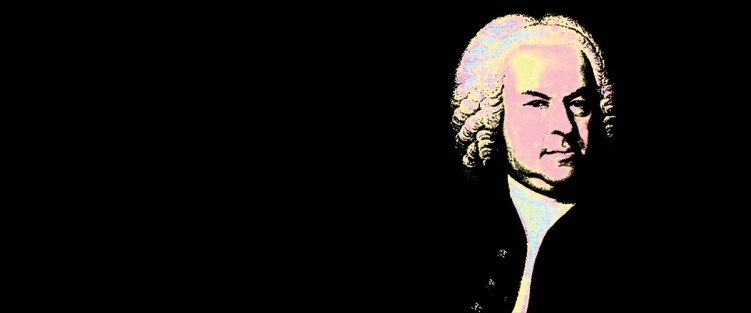 Why Bach?
Over 270 years after his death, Bach's music continues to inspire and attract both new and familiar audience members to concerts in numbers that are perhaps unmatched by any other Western composer. Why, all these centuries, later, is Bach still so appealing?
"There are several possible strands here," John Butt contends. "One is that Bach was so influential on later composers, even if you don't immediately hear that influence." He describes Mozart, Beethoven and Chopin as successive inheritors of Bach's innovations, incorporating and expanding on Bach's musical developments. "The other side of the coin," Butt continues, "is that Bach's attitude as a composer was to try and absorb everything he knew about music from before him [and] intuit what we now call tonality. He is there at the point at which that system, which so many musical traditions are still using, was invented."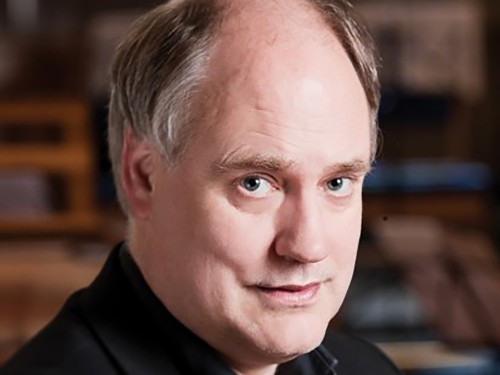 "The final strand," Butt continues, "is that, when you hear many of Bach's pieces of music, he gives you a sense of what the norm is […], yet he is always pushing that norm right to the edge, expressively, intellectually and physically. This inspires a sense of confidence because the system is communicated very clearly by the way he writes his music, both showing the system and trying to subvert and extend it. This gives the listener a sense of comfort, as if the music knows what it is doing, even at its most daring, in a way that no composer does."
A renowned and respected Bach scholar, Butt is the director of the Dunedin Consort, holds the Gardiner Chair of Music at the University of Glasgow, and is an extraordinarily accomplished harpsichordist, organist and clavichordist. Most notably, in the context of this story, a special visit from this legendary European performer and lecturer will be a highlight of the upcoming three-day Toronto Bach Festival as it returns to the live concert stage after two years of acknowledged worthwhile and valuable virtual performances.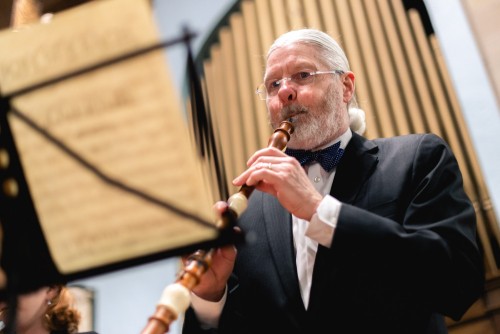 A staple of the Toronto music scene since 2016, the Toronto Bach Festival was founded by internationally-recognized Bach authority, oboist John Abberger, to perform the music of J.S. Bach through historically informed performances that engage the wide diversity of Toronto audiences, bringing together some of the world's best scholars, performers and interpreters in an annual celebration of one of Western music's greatest musical minds. "Why is Bach's music so wonderful?" Abberger asks (rhetorically). "To me, we will never quite get to the kernel of why his music speaks to us as humans. It doesn't matter who you are, or what culture you come from – and we live in a wonderful, multicultural city here – [Bach's] music can bring us together as a community because it unites us around our common humanity."
As with so many other arts organizations around the world, the 2020 global pandemic necessitated myriad changes in the way that the Bach Festival operated. Nevertheless, Abberger and company persevered, demonstrating their belief that Bach's compositions are able to connect people and communities, whether virtually or in-person, and using their own love of Bach and his music to reassure us that we are not alone, to rekindle our sense of joy, and to show us the way forward.
I had the privilege of sitting down with both John Abberger and John Butt to discuss this year's Bach Festival and gain some insight into its planned performers and performances. Here's what audiences should look forward to in May.
Day 1: May 13
To celebrate the first year of in-person concerts since 2020, Abberger has crafted a set of programs that are joyful and exciting, wide-ranging in scope and scale and which provide a comprehensive overview of Bach's compositional variety. The season-opening "Brilliant Brandenburg" on May 13 contains three noteworthy works: the Concerto for Flute, Violin and Harpsichord; the inimitable Brandenburg Concerto No. 1; and, perhaps most interestingly, the Concerto for Oboe, BWV 1056. This concerto, which is most frequently presented with a harpsichord soloist, is itself possibly Bach's own arrangement of an earlier violin concerto and will be presented in Abberger's own arrangement with the oboe as featured instrument. "I like to joke that we've never heard 70% of what Bach wrote," Abberger says. "Part of my objective with the Toronto Bach Festival is to enrich everyone's understanding of Bach by playing both familiar and unfamiliar works." This latter piece, although unfamiliar to many, will both entice and enthrall audiences with its depth and instrumental virtuosity.
Day 2: May 14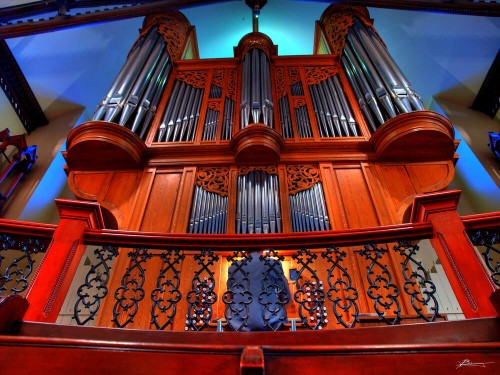 On May 14, John Butt takes control of the superb Karl Wilhelm-built mechanical-action organ at St. Andrew's Presbyterian Church, located right in the heart of downtown Toronto, for a one-hour, all-Bach concert. Choosing only a small portion of Bach's enormous output for organ is a programming challenge, and Butt's approach is as comprehensive as it is concise: "I try to combine pieces which are quite well known, and pieces which are less well known, and to show the variety of genre within Bach's organ music," he says. Works for this concert include the dramatically orchestral Prelude and Fugue in A Minor and Passacaglia in C Minor, as well as the chamber-style Trio Sonata No. 5 in C Major, "one of the most modern, up-to-date works from Bach's own period" and a selection of chorales from the Clavierübung publication, an immense collection intended to engage and challenge listeners through its sincerity, beauty, and theological depth.
Also on May 14 is a two-part complete performance of the Sonatas and Partitas for solo violin. Featuring violinists Julia Wedman, Patricia Ahern, Valerie Gordon and Cristina Zacharias, these two concerts will showcase the heights of the Baroque violin and some of its most demanding repertoire. Described by Abberger as "intense" and "heavy," yet featuring a wide range of characters and affects, these drama-laden works are some of Bach's most sublime and ingenious writing, demonstrating his incredible skill, not only as a contrapuntalist and dramatist, but also in his understanding of the violin and its capabilities.
Day 3: May 15
The 2022 Bach Festival experience continues May 15 with an afternoon public lecture by Butt titled "Bach the Dramatist", in which attendees will dive deep into Bach's dramatic writing in his oratorio settings, particularly in relation to the Easter and Ascension oratorios, which will be presented in concert later that day. Bach's ability to develop ideas, manipulate motifs and convey intense and passionate emotions through musical means transcends time, and continues to resound with contemporary audiences. Butt's lecture will undoubtedly give insight into the "why" and "how" that happens, via the scores that will be realized later that day.
This year's Festival concludes with complete performances, led by Butt, of the Easter and Ascension oratorios. The Easter Oratorio, complete with trumpets, timpani and a joyful dance rhythm running throughout, was first presented on Easter Sunday in 1725 with an opening that pierced the dark mood of the end of the Easter Holy Week. Beginning with an overture that, according to Abberger, "is one of Bach's greatest orchestral creations," this large scale work will feature choir, orchestra and legendary tenor Charles Daniels. Also on the program is Bach's Ascension Oratorio, a compilation of several biblical sources, free poetry and chorales, which was first performed in 1735. With expansive choral movements and enthralling instrumental writing, this pairing of works is guaranteed to excite everyone in attendance, whether they be Bach neophytes or seasoned early music veterans.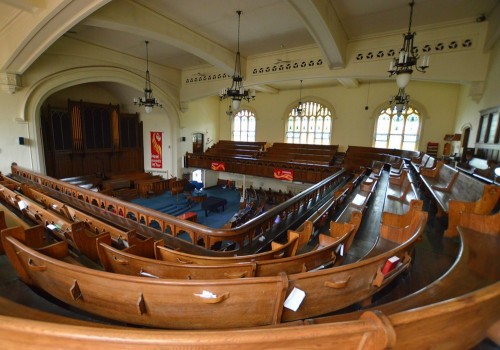 How to Listen
The Toronto Bach Festival is live and in-person this year, with all concerts and events taking place at Eastminster United Church on the Danforth. (The single exception is John Butt's solo recital at St. Andrew's Presbyterian, chosen for its high-quality, tracker-action pipe organ.) Tickets are available for individual events as well as comprehensive Festival passes, which provides access to all performances and the "Bach the Dramatist" lecture.
When discussing whether to take in the entire Festival or selecting individual performances, Abberger says that the Festival is designed as a comprehensive series of events. He encourages people "to take in the whole […] Festival as a weekend experience." This is not a mandatory requirement, of course, but by doing so, concertgoers will receive a thorough and wide-ranging overview of Bach and his music, including the explosive energy of the oratorios, the drama and range of the organ works, and the incomparable beauty of the solo violin and orchestral material.
At a time when the world is slowly emerging from a prolonged period of isolation, only to find ourselves in a time fraught with global conflict, heightened stress, and individual and societal anxieties, events such as the Toronto Bach Festival, with its world-class roster of performers and opportunities for collective gathering will play a vital role in reestablishing the community, togetherness and "common humanity" characteristic of healthy city life. All worthy goals, and along the way you will be opening yourself to some of the most sublime music ever written.
Matthew Whitfield is a Toronto-based harpsichordist and organist.