"First there's God; then there's Bach; then there's the rest of us," was the credo of a friend of mine. Obviously a lot of people tend to agree about Bach's supremacy in the artistic scheme of things, evident from the number of performances – even an entire concert – devoted to his chamber works this month. Bach's creative genius is given a wide overview, as many of the pieces presented date from the early years of his career; and one, The Musical Offering, dates from three years before his death.

The Academy Concert Series

The Academy Concert Series has maintained a quiet presence in the east end of the city, yet there's something very passionate about their presentations: an obvious devotion to presenting music in a historically-informed style with enthusiasm and integrity. Artistic director Nicolai Tarasov tells of the genesis of the series, "The beginning of the 1990s was still very much a continuation of the major discoveries and achievements in the field of "historically presented" music of the 80s. We (meaning Tarasov, a performer on several wind instruments, and founders baroque cellist/gambist Sergei Istomin and harpsichordist Viviana Sofronitsky) had our vision of how this music should sound, and wanted to share it with the audience." Now, after almost two decades – 2010 /11 will be their 20th anniversary season – the series has broadened to include music from the early period to contemporary.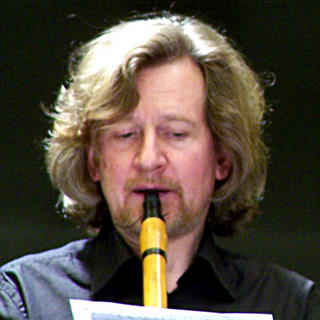 Their February concert, "Bach and the King," consists entirely of one masterpiece: Bach's Musical Offering. It was 1747 when King Frederick of Prussia gave "old Bach" that cryptic theme on which to extemporize a fugue; Bach subsequently took it home and developed it into an ingenious, multi-interpretable series of 12 canons and fugues, and one trio sonata, all displaying an incredible mastery of the art of counterpoint. There are mirror and crab canons, a never-ending canon, an instruction to "Seek and ye shall find!" – for Bach slyly set down some of the music as puzzles for the musicians to solve.

Tarasov sets the stage: "The very nature of the work offers a multiplicity of possible solutions. The open-endedness of the composer's intentions invites players to enter into the spirit of the game and try different things. Venturing some distance down this path, we are offering a number of new realizations of Bach's canons, as well as a  new order of the parts for better balance of the whole programme, and an entirely new instrumentation. It will be an evening of musical discoveries and delights!"

This is a wonderful and rare opportunity to hear what, in Tarasov's words, is "a unique phenomenon in music. The symmetry and proportion, the emotional intensity and balance it exhibits are matchless even for Bach. In it is held the unfathomable and mysterious musical world, which reaches far and wide into the metaphysical Beyond, similar to The Art of the Fugue or to the last string quartets of Beethoven."

In addition to Nicolai Tarasov, who plays baroque oboe and recorder, you'll hear Rona Goldensher, baroque violin; Laura Jones, viola da gamba; and Paul Jenkins, harpsichord. The concert takes place on February 13 at Eastminster United Church.

More Bach

Several upcoming concerts involve music from Bach's younger years, for solo stringed instruments with or without keyboard accompaniment. The suites for solo cello, the sonatas for violin and harpsichord, and the sonatas for viola da gamba and keyboard are all represented:

On February 6, if you travel to Norval, near Georgetown, you'll have a chance to hear the joyful G major suite for solo cello played by cellist Mary-Katherine Finch, as part of the Georgetown Bach Chorale's "Cathedral Compositions" concert – a programme which also includes choral works such as Allegri's Miserere and Lotti's Crucifixus.

You have two chances to hear the grave and beautiful Cello Suite in D Minor (it contains my favourite of the sarabandes for solo cello). On February 7, in the Royal Conservatory of Music's Mazzoleni Hall, it will be played not on cello but on double bass by the Toronto Symphony's principal bassist, Jeffrey Beecher (a concert which also includes modern works for bass). On February 14, cellist Nathan Whittaker will perform it in the Toronto Early Music Centre's "Musically Speaking" series (which also features soprano Linda Tsatsanis singing delicious love songs of the 17th century).

Bach's sonatas for violin and harpsichord pour forth movement after movement of exquisitely expressive music. On February 7 in Kitchener, Folia presents the second in a pair of concerts, entitled "Bach Sonatas in the Afternoon, Part 2." Violinist Linda Melsted and harpsichordist Borys Medicky will perform.

And on February 13, Scaramella's "A Bach Extravaganza" features artistic director Joëlle Morton and harpsichordist Sara-Anne Churchill in a performance of all three of Bach's sonatas for viola da gamba and harpsichord – a programme special not only for Bach's music but because two Canadian works will also be featured, and because the instrument showcased is the 1699 Joachim Tielke bass viol owned by Hart House.

More Concerts

Okay, it's true that concerts featuring Bach are not the only interesting happenings on the early music scene this month. Some of the others you'll find in the listings are:

The Cardinal Consort of Viols present Love & Regretz, as part of Christ Church Deer Park's Lunchtime Chamber Music Series.

Human weakness and the iniquities of the powerful are explored in Sine Nomine's Vanitas et corruptio, a programme of medieval songs of parody and satire.

Nota Bene Period Orchestra teams up with La Belle Danse baroque dance company to present Baroque Dance: Courtesans from Versailles. The concert takes place on Feb. 28 in Kitchener; there is also an open dress rehearsal on Feb. 27 in Toronto.

The Windermere String Quartet, whose mandate is to explore the well-known masterworks as well as lesser-known gems of the string quartet repertoire on period instruments, presents a programme of Mozart, Haydn and Georges Onslow quartets.

Simone Desilets is a long-time contributor to The WholeNote in several capacities, who plays the viola da gamba. She can be contacted at: earlymusic@thewholenote.com.