Last month I focused on the innovative approach being taken by the Tafelmusik Baroque Orchestra in response to public gatherings being severely restricted. With essential components of live music-making affected indefinitely, arts organizations, both in Canada and around the world, continue to grapple with the realization that almost nothing is the same as it was before. Paradoxically, it seems that these struggles are being felt most acutely by some of our greatest cultural institutions; by the time you read this month's WholeNote, it will be public knowledge that the Metropolitan Opera is cancelling the remainder of their 2020/21 season, leaving musicians, administrators and other staff furloughed until September 2021, at the earliest.
Part of the problem with such large-scale establishments is their inability to make wide-ranging changes quickly. Think of them as the dinosaurs of the music world: impressively massive, overwhelmingly resilient, and built for long-term duration in a relatively stable environment. However, if the need for quick and pivotal adjustment occurs due to a catastrophic change in the outside environment, there is a very real danger that the factors which made these organizations so great may be the same things that lead to their extinction.
It is with interest, then, that we turn our gaze to Kingston, Ontario, where the Isabel Bader Centre for the Performing Arts has recently released its Fall Festival programming. Obviously much smaller in scale than the Metropolitan Opera, The Isabel is nonetheless a significant presenter of musical performances, ranging in style from classical to folk and everything in between. Accommodating the impositions of a global pandemic is no easy feat, and the Isabel is facing these challenges by adopting a multi-platform approach, offering concerts both virtually and in-person.
Each performance will be streamed live through the Isabel Digital Concert Hall and films of the live concerts will be available to ticketholders for up to seven days after the performance. For those attending in person (at time of writing, a maximum of 50 people), single tickets are available in physically distanced arrangements, with a number of additional safety protocols in place to ensure the health of all concertgoers and staff. While the majority of these measures would have been unthinkable even one year ago, the realities of COVID-19 have required such adaptations from those who are able to do so.
When faced with such stark realities, there may be a temptation to bury one's head in the sand, to wait out the external threats by becoming inert and dormant until it is safe to reemerge. For some, such as the Metropolitan Opera, there may be no choice; for others, the decision to soldier on is blended with a sense of exploration and opportunity. "We asked ourselves, 'What can we do during this pandemic period that would be tremendously meaningful to artists, students, creators and educators?' " says Tricia Baldwin, director of The Isabel in their Fall Festival press release. "We will live in a multiplatform world far beyond COVID-19, so we will be doing live performances that will be streamed or attended in-person. We can collaborate with other fantastic groups [and] support artists during this period with artist residencies, recordings and arts education online."
Far from being a compromised or smaller-scale event than in years past, The Isabel's 2020 Fall Festival features extraordinary performers and music, with a central focus, within the Festival's Baroque music strand, on the works of J.S. Bach. This column has mentioned that name more frequently than perhaps any other composer, as he is synonymous with the Baroque era for many musicians and listeners (closely followed by Handel, of course). It is fitting that Bach receives centre-stage in this year's Isabel concerts, for there may be no better expression of the sufferings, struggles, transformations and joys of modern life than those found in these centuries-old compositions.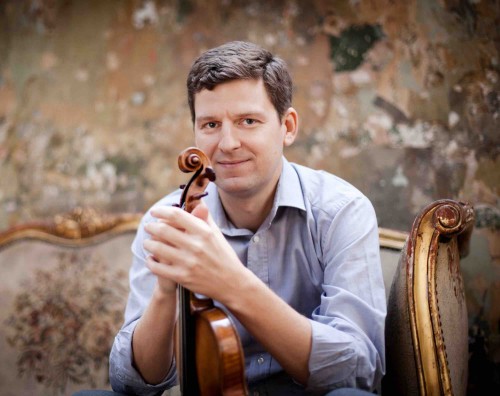 On September 21, James Ehnes performed two of Bach's partitas for solo violin, combining virtuosity with the beauty, lyricism, and gravitas inherent in each of this great master's works. On October 24, pianist Angela Hewitt continues this exploration of Bach's genius with his monumental Art of Fugue, an in-depth exploration (and exploitation) of this singular musical structure. It is no secret that Bach was a fugal genius, inventing sublime subjects and using them in inventive and stunningly soul-stirring ways – a remarkable feat for such a rigorous and academic form – and the Art of Fugue is, without a doubt, the greatest collection of its kind in the history of Western music. This will unquestionably be a masterful evening in the hands of Hewitt, who is perhaps Canada's leading exponent and interpreter of Bach and his keyboard works.
The Fall Festival continues November 1 with Beautiful Bach Concertos, a celebration of Bach's greatest concerti including the ebullient Brandenburg Concerto No. 3, featuring the Toronto Bach Festival Orchestra. With a concerto for two violins and another for oboe, this event will display the vitality and range of Bach's orchestral writing as well as his knowledge of, and ability to write for, a variety of different instruments. This concert is the final portion of The Isabel's Baroque Series and is a fitting and joyful way to end such an unexpectedly unique and momentous season. With the introduction and incorporation of such technological advances into the classical music sphere becoming increasingly normalized, if not absolutely necessary, one would be surprised if its opportunities and potential are not embraced even more fully in upcoming years.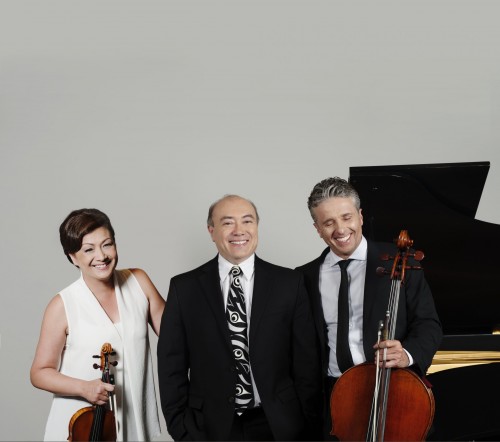 Our exploration of the Isabel Fall Festival would be remiss without mentioning an additional two-concert event that is sure to be an extraordinary occasion. On December 10 and 11 the Gryphon Trio will present a complete performance of Beethoven's piano trios, a magnificent collection of seven pieces comprising three opus numbers, as well as an eighth in E-flat Major (WoO.38), that are a combination of virtuosity and sublimity, a classical-era reflection of Bach's own expressive characteristics. Widely considered to be Canada's premier chamber ensemble, listeners will undoubtedly be delighted by the Gryphon Trio's in-depth look at Beethoven and his music as we continue to celebrate his 250th year.
At a time characterized by societal and political unrest, it can be difficult to escape the feeling that circumstances are beyond our control and getting worse, rather than better. Amidst the constant news updates on COVID-19 case numbers heading in the wrong direction and a pandemic continuing to spread around the globe, we must be grateful to have access to such world-class performers as those found in this year's Fall Festival at the Isabel Bader Centre. In addition to providing a balm to soothe our tired and socially distanced selves, such concerts give us an opportunity to connect on a deeper level than Zoom, Google Classroom, or any other virtual networking application can provide. It is up to us to support the organizations with the alacrity to adapt and embrace the challenges presented in an era that will certainly be remembered for generations to come.
EARLY MUSIC QUICK PICKS
OCT 1, 8PM: Tafelmusik." Mozart Together." Following many months of isolation and remote music-making, the musicians of Tafelmusik gather for an emotional return to the concert stage in this program devoted to chamber music originally intended to be played in private homes and salon gatherings among friends and family. On display will be works by titans such Mozart, Beethoven and Boccherini, as well as music by contemporaries Michael Haydn, Družeckŷ, Sperger and Spohr.
OCT 2, 12PM and more: Scarborough Philharmonic Orchestra. SPOGreatMusic Podcast. This innovative set of podcasts features such titles as Plagues, Pandemics and Musicians and Beethoven: The Man and His Chamber Music, ideal for those who want to hear magnificent music while learning a little bit more about the people, places and circumstances that led to its creation.
Orchestre Métropolitain. Livestream of Beethoven Symphonies Nos. 1-8. While not live in the traditional sense, this magnificent series of socially distanced recordings was made in the early days of reduced COVID-19 restrictions. With the superb Orchestre Métropolitain led by Yannick Nézet-Séguin, these videos are available to watch on the websites of Orchestre Métropolitain and Bourgie Hall.
Matthew Whitfield is a Toronto-based harpsichordist and organist.