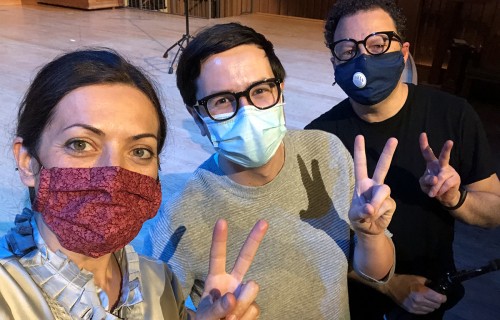 If the past seven months have taught us anything, it might be that the post-COVID world will move at a different pace than that which came before. Everyday decisions previously motivated by personal, social, and economic factors are now tempered by input from public health officials and other medical professionals attempting to contain and control the transmission of this new and deadly pathogen, resulting in exceedingly cautious and temporally conservative steps forward that have made dining at a restaurant feel like a momentous occasion. While social interactions and public spaces continue to reopen, at least for the time being, those things that were previously taken for granted and assumed to be perpetual have been reframed by the pandemic and forced to undergo a societal reevaluation through a new kind of cost-benefit analysis.
For public performers and those who make their living within arts organizations, these public health interventions have appeared as doomsday prophecies, requiring unprecedented quick action and the changing of entire business models in mere weeks or months. Although soloists and smaller groups are able to pivot relatively quickly and efficiently, larger organizations – such as orchestras – face a more daunting challenge, having to implement novel guidelines and codes of conduct that ensure the safety of their performers and prospective audiences as the possibility of reopening draws closer. As September approaches and new seasons launch, how are arts organizations grappling with, and managing, these new and essential factors?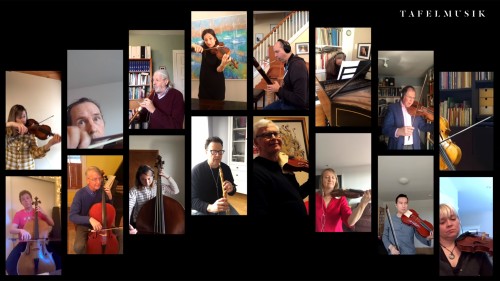 Tracking Tafelmusik's Turnaround
Tafelmusik is the go-to ensemble for many early music fans in Toronto, combining scholarly research and historically informed knowledge with cutting-edge programming and decidedly modern presentations. When the world shut down in March, the orchestra quickly downsized and modified its programming by cancelling the remainder of its in-person season and starting Tafelmusik@Home, a set of concerts performed by core members of the orchestra and hosted virtually from their salons and living rooms. Since then, a number of other programs have been put in place and are ready to launch this fall, including digital concerts and in-depth panel discussions. According to a recent media release, the 2020/2021 season, "headlined by a combination of pre-recorded and livestreamed programs that will be rehearsed and performed according to current public health guidelines, offers the beauty of Tafelmusik concerts while ensuring the health and safety of musicians and audiences."
By now, much of this vernacular and many of these concepts will seem unnervingly normal – the digitization of a formerly communal medium has, for our own safety, become commonplace, despite its limitations and inherently impersonal nature. Carol Kehoe, Tafelmusik's executive director, shared her thoughts on what the short-term future might look like for large cultural organizations: "Until there is a vaccine and the dire consequences of COVID-19 are diminished, public activity will always be subject to risk. Performing arts organizations like ours – that have depended on large numbers of people to gather in a confined space to watch a live performance – are directly threatened if people see the risk as too high and choose not to attend. How we adapt to this new reality is the challenge, but at Tafelmusik, I'm confident we'll be around to find new ways to engage the public in our wonderful music."
Part of this process of adaptation involves that skill for which Tafelmusik has become renowned: finding innovative and original ways of moving ahead by looking back in time. In the same media release quoted above, the orchestra announces that they will consider returning to live-audience concerts in January 2021, a huge step forward and a significant move towards the old normal that requires immense flexibility from the entire organization. A significant part of this flexibility is thorough, multifaceted preparation, which the orchestra is currently undertaking through the purchasing of PPE, communicating with its musicians, and creating a series of internal protocols that will guide the orchestra through its stages of reopening.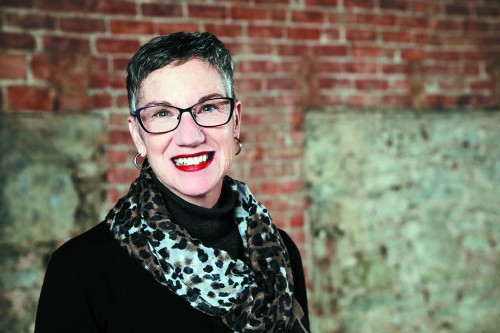 According to Kehoe, "Our mainstage series programs between February and May 2021 as originally announced in March remain largely unchanged, although we are looking into back-up concerts for filming/recording should live concerts still not be prudent and given challenges of working with larger ensembles or non-local artists… Our goal is to be as flexible as possible. When we made the decision to reimagine the 20/21 season, we based our discussions on three key criteria: [that] whatever we did would protect the health and safety of our musicians, staff and patrons; [that] we would comply with government public health and safety regulations; [and that] we would respect our patrons and community by providing them with access to the beauty and joy of music, even when in-person concerts aren't possible. We'll adapt as we can to ensure our artists can work and our art endures."
Perusing Tafelmusik's fall brochure, one may be forgiven for believing that circumstances have already returned to the way they were last season, for the programming is as characteristically vibrant and enticing as any other year. Mozart Together, scheduled to be streamed on October 1, will be the first time that the orchestra's musicians perform on stage together since March and will undoubtedly be an emotional and stirring season debut. Shortly after, on October 22, Passions of the Soul explores the heights and depths of the early music canon through works by Bach, Locatelli, Lalande and Telemann, while A Tafelmusik Christmas, on December 10, promises choruses and chorales from seasonal favourites, including Bach's Christmas Oratorio and Handel's Messiah.
As for patrons…
At this point in the column I usually insert a paragraph encouraging you, the reader and audience member, to consider attending some of the concerts contained in this issue of The WholeNote, and this month is no different. With so much incredible programming more readily accessible than ever before, you can enjoy world-class live music from the comfort of your home and every ticket, currently virtual but eventually in-person, makes a concrete and profound difference to the stability of arts organizations and those who work within them. Reviewing Tafelmusik's schedule over the next three months, it appears that the orchestra is capable of handling the pandemic's challenges quickly, effectively and efficiently – but such drastic adaptation is not without some difficulties. "While it may appear that Tafelmusik has escaped the current situation relatively unscathed, it is far from business as usual within our organization," said Kehoe. "Layoffs, reduced work schedules and other sacrifices have been made by artists and staff alike so that we may remain stable for the next 12 months."
"Patrons who participate during this crucial season will be supporting the welfare of our artists and staff, ensure wider community access to the comfort of music in these deeply unsettling times, and help to ensure Tafelmusik's survival into the future. We want to take a moment to recognize the support of our subscribers and donors, who are the foundation upon which we are building this new future. In a time of great challenge, they have chosen to put their faith in us, our team, our artists, and our music. We are deeply grateful for their support."
Matthew Whitfield is a Toronto-based harpsichordist and organist.