The world is not the same as it was before. Over the past few weeks we have been inundated with news and information about self-quarantines, social isolation, and a virus that has the potential to take thousands, if not millions, of lives. With national economies grinding to a halt and governments injecting billions of dollars into them, borders closing, and the word war being used more and more frequently, the impact this episode will have on the future is inestimable.
While this global pandemic affects every aspect and component of everyday life, the arts and culture sector has received a particularly severe blow. With concerts cancelled around the world and artists being released from contracts and freelance arrangements, performers are struggling to determine how to manage their lives and careers, and to plan for a highly unpredictable future. To put it mildly, the performing arts is not, by and large, a work from-home sector; it is the gathering of people to share in a communal experience that lies at the heart of what it means to be a musician, whether in a church or concert hall, and the loss of this fundamental participatory component has rendered the entire cultural sector inert. While broadcasts and livestreams can replicate the concert experience to an extent, the inherently human facet of congregational listening (in both secular and sacred contexts) is left wanting. In short, it simply feels different when it's not in person.
This is not, however, the first time that global events have impacted the arts in a wide-scale way, threatening to decimate an already precarious industry. Over the last five centuries there have been numerous instances in which war and disease have affected and influenced the process and product produced by composers and performers, and we learn that severe societal unrest has the power to evoke significant artistic changes. Consider, for example, the rise of the avant-garde after the World Wars, where composers such as Boulez, Stockhausen, Schnittke, Ligeti, Nono, Berio and Penderecki produced radical and often grotesque musical representations of the terrors of war. Little consolation, but it may be that such radical advancements in the musical lexicon might never have resulted if not for the immense anguish and savagery of war?
And here are some other examples.
The Thirty Years' War
The Thirty Years' War was a tri-fold disaster which decimated Germanic Europe between 1618 and 1648, a combination of war, famine, and disease that resulted in 8,000,000 fatalities, making it one of the most destructive conflicts in history. Tension between Catholics and Protestants created an unstable social environment which, combined with the political unrest of the Holy Roman Empire, resulted in a myriad of responses from composers and performers, including Heinrich Schütz and Michael Praetorius.
As Kapellmeister to the Elector of Saxony, Schütz had to provide music not only for standard liturgical ceremonies but also for special occasions, which was complicated by reduced performing forces as the war progressed. In fact, members of his church ensemble dropped one by one, such that from 1632 until 1639 the number of members diminished by 29 people. A 1625 letter from Schütz to Johann Georg I, the Elector of Saxony, complained that he and his ensemble had not been paid in two years, a reflection of the economic hardships faced by both the cities and courts as the war's devastation increased. Although Schütz remained in Dresden throughout the war, other composers were forced to flee the violence and disease or lost their positions as courts were eliminated or relocated, changing Germany's artistic topography in previously unthinkable ways.
Despite the terrors of war and disease and the destruction of his nation, Schütz nonetheless produced some of the most stunning and profound works of his era. From Gabrieli-inspired choral concertos to oratorios and passions, Schütz's innovative and flexible approach to composition enabled him to adapt to the ever-changing circumstances presented by the Thirty Years' War. As the desolation in Dresden increased, Schütz's compositions were scored for fewer instruments and for more voices, but remained at a level suitable for the Dresden court, with or without a war raging outside their walls; and at levels suitable for us today, who are able to hear Schütz's works in concerts throughout the year.
Michael Praetorius was another Dresden-based composer who remained in his position despite the effects of war. One of the most versatile composers of his age, Praetorius had a particularly significant impact in the development of musical forms based on Protestant hymns, many of which reflect an effort to improve the relationship between Protestants and Catholics. Praetorius was a prolific composer and wrote works of a consistently high quality; the nine parts of his Musae Sioniae and the 1611 published collections of his liturgical music (comprising masses, hymns, magnificats) follow the German Protestant chorale style and established him as a writer of religious works. In 1613 Praetorius accepted the position of court composer at Dresden, where he was responsible for producing festive music, and where he remained until his death in 1621.
Although a less universally known composer than Schütz, Praetorius's works are still found on concert programs today. His organ music appears frequently on recital programs and his harmonization of Es ist ein Ros entsprungen is heard every December across the globe. Both Praetorius and Schütz are important historical figures who demonstrate that, even though (or perhaps because) external circumstances are challenging and dangerous, it is nonetheless possible to produce works of striking beauty and impact that continue to reach audiences today.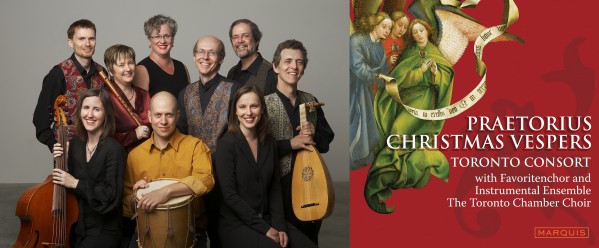 The Spanish Flu
While the current global pandemic is all too frequently compared with the Spanish Flu outbreak of 1918, one of the deadliest pandemics in history, there are a few significant differences. Between the lack of medical knowledge regarding viruses, the inability to isolate and create a vaccine, and the close quarters and troop movements of World War I, there was a perfect storm for the transmission of the virus, which devastated communities worldwide on an unimaginable scale.
Even in the midst of such loss, composers and performers continued to create and interpret stunning and striking works. Elgar's Cello Concerto is a fine example, at once contemplative and elegiac, even mournful, with simple wisdom contained therein. Vaughan Williams' Fantasia on a Theme by Thomas Tallis continues this trend of solemnity, using the phrygian mode to great effect, while Satie's Nocturnes and Sibelius's Symphony No. 5 bring a lightness and, in the case of Sibelius, triumph, to the era's tumultuousness. In these works we see a brief glimpse over the composers' shoulders, looking back at the musical styles of past eras; Sibelius, for example, wrote an explicitly neo-Romantic symphony, perhaps due in part to his longing for the relative peacefulness of the late-19th century, while Vaughan Williams travels back to the Tudor era with his Tallis-based fantasia.
Whether through disease, famine, or battle, a brief review of history reveals that humanity has struggled with, and overcome, great tragedies and adversities. The important point to take away from this discussion is the fact that, in every single case, music continued to be made despite external pressures that threatened to collapse its creators. Although the current pandemic situation is unsettling and the concert halls are closed to live audiences, we should consider ourselves fortunate to have such a wealth of online resources to draw from as we seek to cultivate our passion for art and support the artists themselves.
While this point will undoubtedly be repeated multiple times in this issue, I encourage you to continue to support Toronto's artistic institutions. If a concert is cancelled, consider donating your ticket back to the host organization or credit your account, rather than demanding a refund. This will allow the orchestra, choir, or presenter to use your ticket fee to sustain their behind-the-scenes operations, especially at a time of year when funds run low in anticipation of subscription renewals. Tune into webcasts and digital concert halls and, most importantly, let the artists know that they are respected and appreciated as they encounter a period of personal and professional uncertainty unlike any other in recent history.
As we continue through this most challenging time, feel free to get in touch at early. Until next month, be well and stay healthy.
Matthew Whitfield is a Toronto-based harpsichordist and organist.