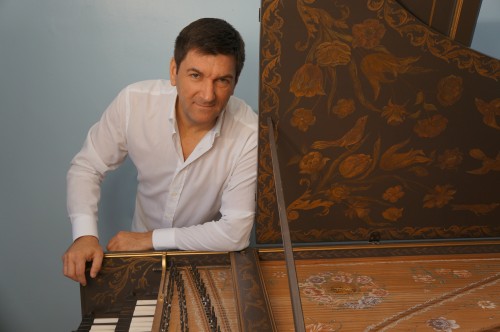 For the past three years, the Toronto Bach Festival has presented a three-day intensive series of concerts, recitals, and lecture presentations focusing on Johann Sebastian Bach, his world, and his works. Increasing in size and scale each year, the festival attracts magnificent performers and interpreters. This year it runs from May 24 to 26 and includes ensemble performances of Bach's Fifth Brandenburg Concerto and his Lutheran Masses, as well as solo performances by harpsichordist Luc Beauséjour and cellist Elinor Frey, and a lecture on Bach and the French Style featuring renowned musicologist Ellen Exner. With such a full and fulfilling roster of events, Bach aficionados have much to look forward to.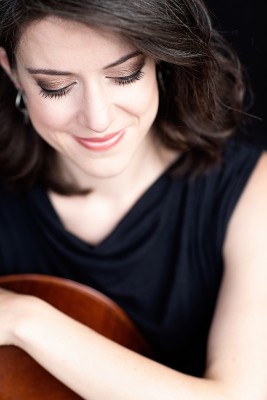 The Toronto Bach Festival is led by founding artistic director and renowned early music specialist John Abberger, perhaps most immediately recognizable as the principal oboist of the Tafelmusik Baroque Orchestra, who will be at the helm for both the Brandenburg Concerto and Lutheran Mass concerts. In preparation for this year's festival, Abberger shared his thoughts on Bach, the master's works, and how the Toronto Bach Festival provides a unique perspective in the interpretation of this timeless music:
---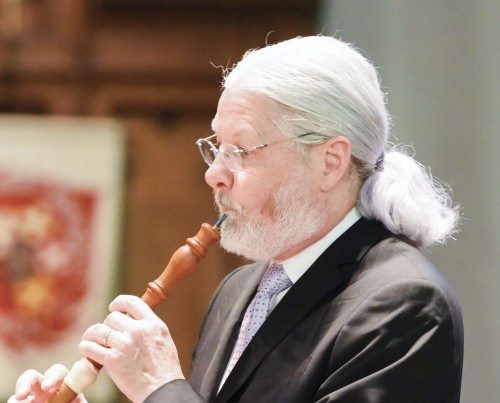 WN: Toronto is a city full of classical music of all types, including strong proponents of Early Music. What led you to establish the Toronto Bach Festival in such a culturally dense arts scene?
JA: First of all, despite the high name recognition that Bach enjoys, and despite the fact that everyone knows he wrote truly great music, a good 70 percent of his music is seldom performed. This is because many major musical organizations have a broader mandate to perform music from a huge repertory and cannot program more than a few works by Bach in the course of their regular offerings. A Bach festival provides an obvious context for performing lots of Bach, and while the Toronto Bach Festival may occasionally perform works by other composers (whose works illuminate our understanding of Bach's achievements, or works that show his influence on later composers), our mandate is to perform Bach, and to explore as many of his works as possible, the well-known and the less well-known. Consider the wealth of amazing music contained in the over 200 cantatas: in my 30 years with Tafelmusik we have performed a complete cantata on only a small handful of occasions.
Second, I am interested in applying the performance practice research findings of the last 30 years that indicate that Bach habitually used a much smaller vocal group when he performed his choral works. Apart from age-old Victorian assumptions about large choirs performing Bach, many musical organizations are structurally set up to use these larger choirs, such as the Mendelssohn Choir at the Toronto Symphony. I find performing Bach's vocal works in the way we do (with one or two singers to each part) to be artistically compelling, and I think our audiences deserve an opportunity to hear these great works performed this way.
Third, many cities (large and small) have a regular Bach festival. A city with such a strong and vibrant cultural landscape surely deserves to have a festival devoted to one of the greatest composers of all time. Look at the wonderful success of the Toronto International Film Festival. Wouldn't it be great if we had a Bach festival that is a cultural destination to celebrate here in Toronto?
This year's festival features an eclectic mix of Bach's secular and sacred music. Is there an organizing principle or underlying idea that permeates your concerts and programming?
Absolutely! From day one, a guiding principle for the programming has been that the three main genres in which Bach worked, choral, keyboard and instrumental, should be represented at each festival. This is why we will always have a keyboard recital, generally alternating between harpsichord and organ. Another important artistic mandate is to perform cantatas each year. With so many to choose from, we won't run out for quite a few years! The instrumental works comprise works for solo instruments (violin, cello and flute) as well as chamber and orchestral music. I strive each year to find a nice balance with the great diversity of genres in which Bach worked.
Why Bach?
It's difficult to overstate the influence of Bach and his music on the musical landscape of the ensuing 250 years of Western European musical culture. None of the great achievements of Mozart, Beethoven and Brahms would have been possible without the path-breaking creations of Bach. But what we really want to celebrate is the uncanny ability of Bach's music to reach into our souls and speak to us. Many writers and musicians speak of the timeless beauty and transformative power of his music. I believe these qualities have the ability to transcend cultural boundaries and create a bond of shared community among audience and performers alike.
---
But Wait, There's More...
...More Bach, that is! Abberger joins his Tafelmusik Orchestra and Choir compatriots in an exciting concert featuring J.S. Bach's Magnificat and Jan Dismas Zelenka's extraordinary Missa Divi Xaverii at Koerner Hall on May 9-12. The Magnificat is one of Bach's best-known small-scale choral works, shorter in duration than the double cantatas but enormously wide-ranging in style and expression. Jan Dismas Zelenka, likely a new name to many concertgoers, is a perfect pairing for Bach, as his pieces are characterized by a very daring compositional structure with a highly spirited harmonic invention and complex counterpoint, providing a musical experience that is simultaneously thrilling and uplifting.
Zelenka (1679-1745) was a Czech composer who was raised in Central Bohemia, educated in Prague and Vienna, and spent his professional life in Dresden. His works are often virtuosic and difficult to perform yet fresh and surprising, with sudden changes of harmony and rhythm; an accomplished violone player, Zelenka's writing for bass instruments is far more demanding than that of other composers of his era, writing fast-moving continuo parts with driving, complicated rhythms. A prolific and well-travelled musician, he wrote complex fugues, ornate operatic arias, galant-style dances, baroque recitatives, Palestrina-like chorales and virtuosic concertos. Zelenka's musical language is closest to Bach's, especially in its richness of contrapuntal harmonies and ingenious usage of fugal themes. Nevertheless, Zelenka's language is idiosyncratic in its unexpected harmonic twists, frequent use of chromatic harmonies, large usage of syncopation and unusually long phrases full of varied musical ideas.
Sometimes considered Bach's Catholic counterpart, Bach held Zelenka in high esteem, and the two composers knew each other, as evidenced by a letter from C.P.E. Bach to the Bach biographer Johann Nikolaus Forkel. According to this document, Bach was trusted enough by Zelenka for his eldest son Wilhelm Friedemann to copy out the "Amen" from Zelenka's Magnificat to use in Leipzig's Thomaskirche, where J. S. Bach was cantor. In addition to composing, Zelenka was a teacher, instructing a number of the most prominent musicians of his time, including Johann Joachim Quantz; his close friends included renowned composers such as Georg Philipp Telemann and Johann Georg Pisendel.
Why, then, do we not know more works by this extraordinary composer? Zelenka never married and had no children, and his compositions and musical estate were purchased from his beneficiaries by the Electress of Saxony/Queen of Poland, Maria Josepha of Austria after his death. These were considered valuable court possessions and were kept under lock and key for a century, only being rediscovered in the Dresden archives in the late 19th century. Interest in Zelenka's music has continued to grow since the 1950s and his works have become much more widely known and recorded since then. It is wonderful to see Tafelmusik presenting Zelenka in live performance, making this a don't-miss concert that will illuminate, inform, and inspire anyone with an interest in early music.
Musical Women Who Persisted
Here's a challenge for you: name five female composers of Western art music from the years 1100 to 1900. If you came up empty, the Toronto Chamber Choir has just the concert for you on May 24: A Voice of Her Own – Musical Women Who Persisted focuses on female composers and their works from the last nine centuries, enhanced with a multimedia presentation to both elucidate and entertain. With music by Hildegard of Bingen, Maddalena Casulana, Barbara Strozzi, Fanny Mendelssohn, Clara Schumann and more, there will be much to learn about the various stereotypes, societal constructs, and utter indifference that prevented the free expression of creativity among female composers. Featuring conductor Lucas Harris, organist Stephanie Martin and narrator Katherine Larson, this performance will not only be musically excellent, but also edifying for those who take the time to make themselves aware of what life was like for the female creatives of the past and, perhaps, the present as well.
Speaking of female composers, Stephanie Martin is a musician who wears many hats: composer; conductor; organist and teacher and a fixture of Toronto's musical scene. In addition to the Toronto Chamber Choir, Martin also makes an appearance with I Furiosi Baroque Ensemble this May 17 as composer of I Furiosi: The Opera, a pastiche Baroque opera with music by Handel, Purcell and Martin, and libretto by Craig Martin. What can we expect from an I Furiosi opera? You'll have to see it to find out!
Drop me a line if you have any questions on what's happening this month, or want some more info on why Zelenka might be the best composer you've never heard of: earlymusic@thewholenote.com
EARLY MUSIC QUICK PICKS
MAY 4, 8PM: Toronto Consort. "Night Games." Trinity-St. Paul's Centre, 427 Bloor Street West. With so much early music being obsessed with religious propriety, it's nice to let your wig down once in a while. Check out this irreverent evening of madrigal comedy with the Toronto Consort and triple-threat director/actor/dancer Marie-Nathalie Lacoursière.
MAY 5, 3PM: Windermere String Quartet. "Alpha and Omega." St. Olave's Anglican Church, 360 Windermere Avenue. Hear three quartets by the masters of the genre: Haydn, Mozart and Beethoven – the pinnacles of Viennese quartet writing – and rediscover how ingenious these composers can be with only four instruments… no orchestra required!
JUN 2, 3PM: Rosewood Consort. "Love, Loss, and Passion: A Musical Tour of Renaissance Europe." Grace Lutheran Church, 1107 Main Street W., Hamilton. Take a trip down the QEW and take in stunning music by des Prez, Willaert, Palestrina, and more, pinnacles of the 16th-century polyphonists.
Matthew Whitfield is a Toronto-based harpsichordist and organist.