Celebrity success in classical music is a strange amalgam. In very few disciplines do we give as much focus to the medium-like, necromancing qualities that a good performer must have. Using training, taste, research and the occasional séance, an interpreter must form a personal connection with composers who are most often long-dead, and emerge with an interpretation that is ingeniously creative and original, yet faithful to the written score.
The duty of the classical performer is similar in many ways to that of an actor who takes a script, often written by someone else, and absorbs the on-page style and personality of a character while fusing it with an individual, personal energy. A play script, much like a musical score, can be read without hearing it live, but the deeper meaning that can be wrung from the page through practice and experience is what separates the "pros" from the "Joes." And, if one is lucky as well as good, he or she may be fortunate enough to be discovered and swept up through the ranks into the realm of the classical music elite, just as can happen for actors.
This link between performing as a musician and as an actor is likely the closest parallel we can find within the arts – in no other discipline is pure interpretation the primary focus and determinant of artistic achievement. Imagine, for example, if we bought a copy of There's Gonna Be a God Damn Riot in Here!, the famous film of Charles Bukowski's 1979 Vancouver poetry reading, only to find someone else reading his poems! In the same way, we cannot conceive of a person whose exclusive role might be to meander around art galleries, exhibits and openings to explain the works using great, erudite phrases and explanations. Certainly we have art critics, professors, curators and gallery owners, but they do not look at a Mapplethorpe photograph or Basquiat painting, stand there and tell us what to see, and expect to be thought of on the same artistic plane as the artist himself.
Since the late 19th century, when the roles of composer and performer began to exist independently, the classical musician as performing interpreter has existed in this rather paradoxical grey area. Where Beethoven, Liszt and countless others wrote the music they played, today's batch of internationally renowned soloists with legendary technique may not have written a single note on staff paper since their student days. There are, of course, notable exceptions, including Leonard Bernstein, John Adams and Pierre Boulez, though these are often conductor-composers rather than instrumental virtuosi.
Modern academies and conservatories are compartmentalized, welcoming young, talented students to learn "more and more about less and less," as the saying goes. When we ask "What are you studying?" they do not reply "Music," but rather "Composition" or "Collaborative Piano" or "Conducting." We categorize, break down and divide the encompassing art into smaller, easy-to-market bites, thereby enabling the young musician to become a rather pigeonholed, although superiorly skilled, superstar "[fill in the blank]."
This is the old-yet-new world of classical music in the 21st century, a roster consisting of a relatively small number of highly specialized, jet-setting superstars who tour the globe, guest-starring with the world's top orchestras. Managed by a few artist agencies who book their clients in a manner reminiscent of pop music – the biggest venues in the biggest cities, for the biggest fees – the names are revered, and they need not be in good form, either. Recently Lang Lang, who is recovering from an injury to his left hand, took the stage with a teenage prodigy who literally served as his left-hand man for the performance.
Mind you, the phenomenon of the superstar performer is not a bad thing for the propagation of classical music. Superstars attract hype, and hype fills seats, which ultimately brings the music to a wider audience. Toronto is fortunate to host a spectrum of marquee artists from the international scene every year, which continues to foster interest in the revival and performance of music from long ago. This November is no exception. Here are some highlights from the early music world:
Angela Hewitt
Legendary Canadian pianist Angela Hewitt makes an extended stop in Toronto this month, playing a solo recital at Koerner Hall and two concerts with the TSO. (I wonder if her Fazioli piano will travel with her to each venue?)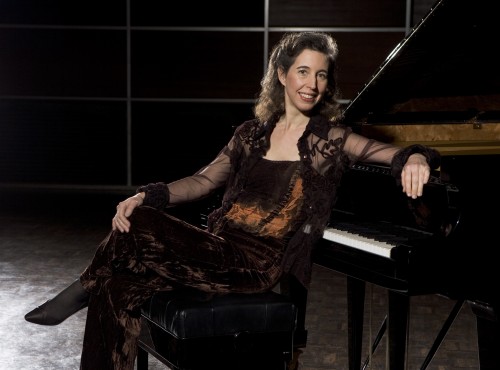 On November 12, Hewitt's Koerner Hall recital, her third such appearance, will be an all-Johann Sebastian Bach program, which is part of her three-year exploration of the composer. Works include three Partitas (No. 3 in A Minor, BWV827, No. 5 in G Major, BWV829 and No. 6 in E Minor, BWV830) and the Partie in A Major, BWV832. This concert will be preceded at 7pm by a talk by Rick Phillips. According to the RCM box office, tickets are sold out, but industrious ticket seekers may dig some up through secondhand sources such as scalpers, rush tickets or StubHub.
The Toronto Symphony then features Hewitt as director and soloist on November 18 and 19 in a concert of works by Bach and Mozart. It will be interesting to hear how the modern grand-piano-with-orchestra instrumental approach to Bach and Mozart will come across, particularly in contrast with Hewitt's solo recital. Will the TSO's leader attempt to temper the Romantic tendencies of the full orchestra, or will we hear a more scaled-down, "HIP"-style performance?
Kristian Bezuidenhout
Speaking of Mozart, Tafelmusik welcomes South African-born, London-based guest director and fortepianist Kristian Bezuidenhout from November 9 to 12, as he leads the orchestra through an early Classical-era program which includes Mozart's Concerto for Piano in A Major K414 and symphonies by Mozart and two of his mentors, Carl Philipp Emanuel and Johann Christoph Bach.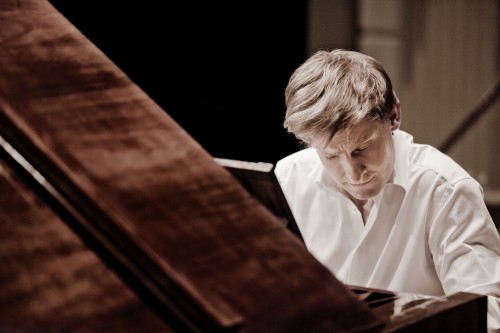 This performance will pair exceedingly well with the Hewitt/TSO concerts, as one ensemble interprets Mozart through a modern orchestra looking back in time, the other as a Baroque ensemble looking ahead. Both orchestras have deep roots in this style of music and it will be fascinating to hear the different approaches each group takes towards very similar repertoire.
In addition to his concert appearances, Bezuidenhout (who also plays the harpsichord and modern piano) will lead a masterclass on November 11 at Jeanne Lamon Hall, which is free and open to the public.
Ensemble Masques
Originally formed in Montreal, the international Baroque chamber group Ensemble Masques makes their Toronto debut on November 18 at St. Thomas's Anglican Church. A classical supergroup featuring players from Collegium Vocale Gent, Tafelmusik and the English Concert, among others, this team of experts will perform a concert of music by Telemann. (Readers west of Toronto will be interested to know that Ensemble Masques will be performing the same program on November 16 in the Music Room of the Kitchener-Waterloo Chamber Music Society.)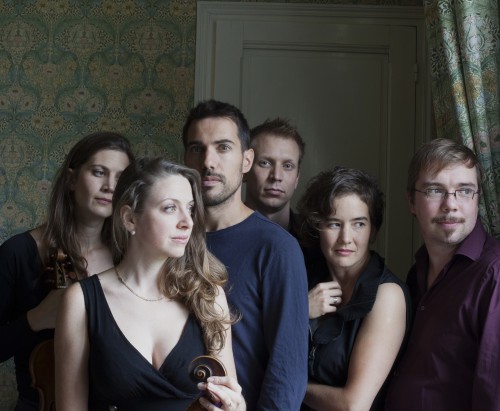 Georg Philipp Telemann was enormously prolific, writing well over a thousand works, and was one of the most celebrated composers of his time before falling into relative obscurity. According to Ensemble Masques' recent press release, their concert looks to "wipe clean generations of misunderstanding that kept Telemann in the shadows. Where Bach looked heavenward, Telemann's genius was for life here on Earth. A brilliant observer of the world around him, his music translates all facets of human experience into works that are full of humour, wit and infinite invention."
For modern audiences familiar with the contrapuntal density of Bach and the rhythmic vitality of Handel, Telemann's music might seem rather simple and transparent. But do not be fooled. Hiding within Telemann's massive oeuvre are works of remarkable beauty, and Ensemble Masques is undoubtedly well-equipped to put these pieces on public display. In advance of their Toronto appearance, explore their latest recording of Telemann's Theatrical Overture-Suites on the Alpha label.
QUICK PICKS
In addition to these international headliners, there are a number of other talents, both local and foreign, playing Toronto this month. Here are a few.
Nov 4 and 5: Cor Unum Ensemble - "Music from the Early Italian Baroque."
Cor Unum Ensemble is one of Toronto's newest groups, an orchestra and chorus comprised primarily of students and graduates from the University of Toronto's Early Music program. This talented, homegrown group of players presented Bach's St. John Passion last year and their take on music by Monteverdi, Gabrieli, Frescobaldi and other Italian composers from the early Baroque should be on point as well.
Nov 10: "At the Heart of Bach - Christian Lane plays CCDP."
Winner of the 2011 Canadian International Organ Competition, American organist Christian Lane plays an all-Bach program on Christ Church Deer Park's 1982 Karl Wilhelm tracker organ. This instrument, a perfect match for Bach's inimitable organ music, should be like putty in Lane's hands.
Nov 19: "Musicians on the Edge: Jazz Standards of the Seventeenth Century."
Rezonance Baroque Ensemble presents a concert of 17th-century tunes with a focus on ensemble improvisation. With a continuo section of Ben Stein, whose doctoral work focuses on the ancient art of partimento and the development of improvisation, Erika Nielsen and David Podgorski, the bass lines in this concert should be tight and groovy.
Dec 1: Upper Canada Choristers – "Charpentier's Messe de Minuit."
Christmas comes early this year, particularly for Charpentier fans, as Upper Canada College's choristers perform Charpentier's Messe de Minuit pour Noël and Kodály's Christmas Dance of the Shepherds. Charpentier's mass is a time-tested masterpiece that will bring in the Christmas season with style.
While it might seem rather early to mention Christmas, another month of seasonal favourites will be upon us before we know it! To keep up to date on all the Messiahs, oratorios, concertos and other Baroque things happening in the city, check out next month's column. Until then, drop me a line at earlymusic@thewholenote.com.
Matthew Whitfield is a Toronto-based harpsichordist and organist.