This year is the two hundredth anniversary of the births of both Frédéric Chopin and Robert Schumann – a fact that hasn't gone unnoticed by music presenters. On February 4 Music Toronto will present soprano Susan Gilmour Bailey, pianist Michael Kim and actor Colin Fox in "The Schumann Letters," chronicling the composer's troubled life through readings and song. And just two days later, the bicentenary of both Schumann and Chopin will be celebrated by soprano Donna Bennett and pianist Brian Finley, in a programme presented by the Lindsay Concert Foundation.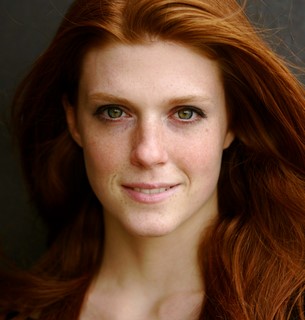 In the last week of February there are several concerts featuring very accomplished women singers. The young but already well-regarded Canadian mezzo Wallis Giunta will perform with guitarist Jason Vieaux, in a Mooredale Sunday afternoon concert on February 21 – and again on February 24, with Amici Chamber Ensemble and American superstar soprano Dawn Upshaw. Upshaw will be performing with the Toronto Symphony Orchestra the next evening, on February 25. Both the Amici and the TSO concert programmes will include music by the Argentinean composer Osvaldo Golijov. (In preparing this column I discovered the website, forum-network.org, which has interviews with both Upshaw and Golijov.)

Continuing with singers in the final week of February, in the afternoon of February 25 the Women's Music Club presents a concert by soprano Isabel Bayrakdarian at Koerner Hall. Right next door, in Walter Hall at 12:10, soprano Monica Whicher will be performing music by the 20th-century English composer William Walton. On the same day at the same time but in Guelph, soprano Sarah Kramer will give a solo recital with pianist, Anna Ronai. On the last day of the month, mezzo and CBC Radio host Julie Nesrallah will give the 639th Sunday concert at Hart House. You might also want to get a ticket to the Toronto Symphony Orchestra's March 3 concert, which will be a rare opportunity to hear Canadian soprano-in-exile extraordinaire Barbara Hannigan, in a programme that includes music by Golijov.

I was shocked when I read the last sentence of the following press release, sent to me early in January: "Violin/Piano duo returns to Toronto after eleven years to honour former patron: The international Violin/Piano Duo of Ariadne Daskalakis and Miri Yampolsky will give a concert at the Royal Conservatory of Music, Toronto on March 6, 2010…to honour the memory of Susan Alberghini."

There are, of course, two stories here. The first is Susan Alberghini, who was among the first people I met through The WholeNote (it was called Pulse, in those days), a person who really "got" what the magazine was all about, and encouraged us during times when it was easy to get discouraged. One of Kenneth Mills' circle of devotees, and a supporter of his Star Scape Singers, she was an arts administrator, the co-founder of the Huntsville Festival of the Arts and, up to the time of her untimely death in January 2009, the executive director of the Guild of Canadian Film Composers. Personally I felt she tried in her life to bridge art and life, to bring beauty into her life and the lives of others and to infuse art with vitality.

The other story is the Daskalakis/Yampolsky recital on March 6. Originally scheduled by Alberghini for 2009, she passed away before the arrangements were put in place. Judging by Elissa Poole's enthusiastic review of the duo's last Toronto concert in February 1999, we can look forward to some very fine music-making on March 6.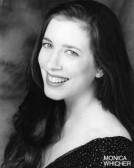 There are many, many more interesting concerts both in Toronto and in a good many other Southern Ontario centres in February. Indeed, I was particularly impressed by the "Beyond the GTA" listings, not just their quantity, but also their programming, sometimes very unusual and ambitious. For instance, there's the "The Attar Project," at the University of Western Ontario on February 26, and the Peterborough Symphony Orchestra's February 13 programme, which includes the Fifth Symphony of Dmitri Shostakovich.

Allan Pulker is a flautist and a founder of The WholeNote who currently serves as Chairman of The WholeNote's board of directors. He can be contacted at classicalbeyond@thewholenote.com.