Imagine how cohesive an orchestra that has had one stellar principal conductor for a couple of decades must become. Compare that in your mind to one that has been without a principal conductor for the same amount of time. You can speculate that the orchestras in question would evolve in very different ways with very different strengths and weaknesses.
Now, imagine if you can an orchestra that as a matter of fundamental policy has had no principal conductor for almost eighty years ... but can call regularly on Nikolaus Harnoncourt, Gustavo Dudamel, Andris Nelsons, Franz-Welser-Möst, Georges Prêtre, Christian Thielemann, Mariss Jansons, Esa-Pekka Salonen...  You can imagine that such an orchestra might evolve into something remarkable. As indeed it has, and they're coming to town.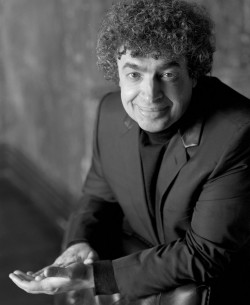 The Toronto stop of the Vienna Philharmonic, March 6, is their only Canadian stop, and the last of an eight-concert, nine-day North American tour under the baton of Semeon Bychkov. The orchestra will rotate three different programs over the course of the nine days – one all Mahler, one Schumann and Brahms, and the third (the one we will hear) Schubert, Wagner and Bartók (see listings for details).
Bychkov's most important Great Lake so far has been Erie, not Ontario. "My first five American years were in New York City" he says, "and I learned pretty quickly that it is not typical America." The five years he spent after that in Michigan as music director of the Grand Rapids Symphony would doubtless have strengthened that impresssion. Around that time, he stumbled into a one-time engagement with the Buffalo Philharmonic – Il trovatore at the ArtPark Festival in Lewiston. It led to a ten year relationship. "My career in America was entirely fulfilling," he says on his website. "I always look at that time as my second birth."
For those who lost track of Bychkov after he left the Buffalo Philharmonic in the mid-nineties: he returned to Europe in 1989 to become music director of the Orchestre de Paris. From Paris he went to WDR Symphony Cologne, a post he still holds. Again from his website: "After ten years this must mean that we are not bored with each other, and that we all feel we are progressing and fulfilled in what we are doing. Anything other than that is a horrible life for a musician."
Around the same time as the appointment with "very forward-looking" Cologne he was also appointed chief conductor of the very traditional Dresden Semperoper, "the house of Wagner and Strauss. It was fantastic for me [having both appointments] as if I was able to live in the 19th century and the end of the 20th as well."
His equal delight in both the operatic and orchestral bodes well for the tour. Certainly the Vienna Philharmonic is no stranger to doing similar double duty; they are the pit band (if you pardon the expression) for the Vienna State Opera – a tradition going back further even than the idea that a great orchestra does not need a principal conductor. With "guests" like theirs on ready call, it's hard to disagree.
One sometimes observes that orchestras on the road play it safe, going for a "trademark" sound so as not to disappoint the buyers of their records. With repertoire on tour that Bychkov is exploring for upcoming projects he's passionate about, that ain't going to happen.
THERE'S A HUGE ORCHESTRAL BUZZ right through the concert listings this month. Nowhere is that more evident than in the Beyond the GTA listings (page 43 on) where the Kingston, Hamilton, Huronia, Georgian Bay, Guelph, and Kitchener Waterloo Symphony Orchestras account for almost a concert a day between them. An overall search for orchestral music in our online listings would doubtless yield a harvest several times that many.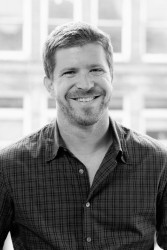 Particularly interesting to observe so far this season is the cracking pace being maintained by the Kitcher-Waterloo Symphony under Edwin Outwater's aegis. Now in his fourth season with the KWS, Santa Monica born Outwater seems to stirring up a mix of music sure to appeal to every taste – from rock-solid mainstage productions of masterworks to family and child-centred fare with tantalizing titles like "Dan Deacon's Electronic Bus" and "Symphony in Space." From reading about him, Outwater is passionate about the educational aspect of his job, and he has the track record to prove it. As former music director of the San Francisco Symphony, he championed programs for school, community performances and outreach.
Oddly enough, the most eclectic programming of all for the KWS in the next little while is happening not in the K-W area but of all places, at Toronto's Sony Centre. And what a contrast!
March 1-6 the orchestra takes on the responsibility of playing for the Mariinsky (aka Kirov) Ballet performances of Swan Lake. (Watch out for that Black Swan, though, Edwin. From what I saw in the trailer for the movie, she's likely to rip your face off if she doesn't like your tempi!)
And then April 9 (two shows only) they are back to provide live orchestral backing for a cartoon-fest titled "Warner Brothers present Bugs Bunny at the Symphony," featuring the original Looney Tunes cartoons set to Carl Stalling's original scores. Stalling is a ferociously interesting miniaturist – a bit like an orchestral Satie on speed. You can imagine why the project might have caught Outwater's interested eye.
David Perlman is deputizing for Allan Pulker, the usual patroller of this beat.