Spring is here – and by association I think of people in the spring of life, who are well represented in The WholeNote's listings this month.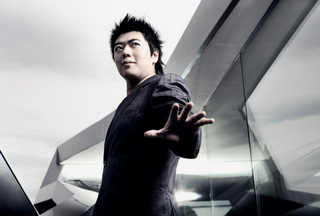 International Touring Productions brings the Slovak Sinfonietta, conducted by Kerry Stratton, to Toronto and six other cities in Southern Ontario in late April and early May. With the orchestra will be two pianists: Haiou Zhang, who will perform Beethoven's Piano Concerto No.5 in E Flat (the "Emperor"); and Elaine Kwon, who will play Rubinstein's Piano Concerto No. 4. Both pianists are young artists, still in their 20s.
There's yet another orchestra visiting from Europe this month, the Schleswig-Holstein Festival Orchestra, which according to its website "is comprised of the world's finest young musicians under the age of 27, hand-picked through a rigorous auditioning process." The young musicians are given an extraordinary opportunity to grow together as an orchestra under the direction of principal conductor Christoph Eschenbach, in a community setting based on "mutual understanding, respect, tolerance and awareness of the universality of music and life beyond it."
The Toronto stop on their first North American tour will be at Roy Thomson Hall on April 6. On their programme will be Mozart's Piano Concerto No.17 in G K453, performed by Lang Lang – who, speaking of youth, is only 27. I recently read on his website that when he was only two years old, he saw a Tom and Jerry cartoon on TV, in which Tom was attempting to play Liszt's Hungarian Rhapsody No. 2 in C-Sharp Minor. This first contact with Western music at this incredibly young age is what motivated him to learn piano! I hope the creators of Tom and Jerry have come across this story!
The Kitchener-Waterloo Symphony Orchestra's three concerts on April 23, 24 and 25 are called simply, "Zeitouni Conducts Brahms." At a relatively young age, Jean-Marie Zeitouni, another product of the fertile musical soil of Quebec, was appointed associate conductor of Les Violons du Roy. With a long and impressive list of guest conducting appearances to his credit, including the Toronto Symphony Orchestra, he has become a big enough name to draw audiences.
Sibelius at the TSO
The Toronto Symphony Orchestra has put together an ambitious Sibelius Festival, highlighting the orchestral music of Finland's most famous composer. Over the course of five performances, taking place from April 14 to 22, all seven of Sibelius' symphonies will be performed, as well as several lesser-known works for violin and orchestra. Guest conductor Thomas Dausgaard will be on the podium for the whole week – no stranger to the TSO or Toronto audiences. The featured violin soloist will be Pekka Kuusisto, the first Finn ever to win the International Jean Sibelius Violin Competition. He's no stranger, either: Kuusisto played with the TSO in September 2008, and he's also appeared in recital at Hart House.
"Spring" Quartets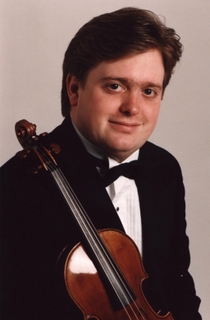 A frequent visitor to Toronto, thanks to Music Toronto, is the Tokyo String Quartet. While the quartet's genesis was in the 1960s at the Toho School of Music in Tokyo, and it has been quartet-in-residence at Yale University since 1976, it also has a strong Toronto connection through Martin Beaver, its first violinist. When you hear the Tokyo String Quartet, you are hearing not only one of the best string quartets in the world, but also "The Paganini Quartet," a set of Stradivarius instruments named after the legendary virtuoso Niccolò Paganini, who acquired and played them during his illustrious career. The Tokyo String Quartet will perform Beethoven's Quartet in C Major Op. 59 ("Razumovsky"), the Quartet in E-flat Major Op. 74 ("The Harp") and the Quartet Op. 95 ("Serioso") in Music Toronto's last concert of the season, on April 10
There are several more fine opportunities to hear string quartets. Also on April 10, the Lindsay Concert Foundation presents the Cecilia String Quartet, and the Oakville Chamber Ensemble will perform string quartets by Mozart and Mendelssohn. On April 19, a quartet composed of members of the string section of the TSO will play quartets by Schubert, Beethoven and Brahms as part of the Associates of the TSO's "Five Small Concerts" series. On April 25, Mooredale Concerts will present the Afiara Quartet, which some people think will be the next great Canadian string quartet. Flutist Robert Aitken, who needs no introduction to WholeNote readers, joins the Quartet in a Boccherini quintet, Alberto Ginastera's Impresiones de la Puna, and Donald Francis Tovey's Variations on a Theme by Gluck. The quartet will complete the programme with the Lyric Suite by Alban Berg and Mendelssohn's Quartet in F minor. On April 29, the Silver Birch String Quartet will give a concert for the Kitchener-Waterloo Chamber Music Society.
Student Talent
Last but not least, there's plenty of student talent to be heard in April. The Toronto Secondary School Music Teachers' Association "59th Annual Student Concert" on April 15 stands out. Others are the university choir visiting from East Stroudsburg, Pennsylvania on April 9, the benefit concerts for the St. Simon's and University Settlement music programmes on April 16 and 18 respectively, the Toronto Symphony Youth Orchestra on April 16, the Toronto Wind Orchestra on April 30 and the Toronto Children's Chorus on May 1. On April 17 and May 2 respectively, the Canadian Sinfonietta and Arcady are presenting concerts showcasing young artists. The post-secondary music schools, of course, are hotbeds of music-making by young people – and even though many of the student ensemble concerts took place in March, there are still several in April. There are also student solo recitals at York University, the University of Toronto, Wilfrid Laurier, Waterloo, Guelph, Western, Queen's and the Royal Conservatory's Glenn Gould School.
Allan Pulker is a flutist and a founder of The WholeNote who currently serves as Chairman of The WholeNote's board of directors. He can be contacted at classicalbeyond@thewholenote.com.