Toronto's music-presenting scene could be described as being like a good hockey team – having depth, and with strength in all areas. The Toronto Symphony Orchestra and Canadian Opera Company are both thriving; Tafelmusik is one of the best baroque orchestras in the world; in Sinfonia Toronto and the Esprit Orchestra we have two other professional orchestras, one focussed on the chamber orchestra repertoire and the other on contemporary repertoire. There's great contemporary music strength in Toronto: Soundstreams consistently gives us innovative programming, as also do New Music Concerts, the Music Gallery, the Art of Time Ensemble, Continuum and Arraymusic.


At the presenter end of the spectrum, Music Toronto brings some of the world's best chamber music and pianists to the city; the Aldeburgh Connection maintains a high level vocal recital series; and Roy Thomson Hall brings some of the world's best singers, pianists and orchestras to its stage; Off Centre and the Women's Musical Club also present chamber music at a very high level. While we have lost the influx of performers brought here when Livent was alive and well, others – such as a newly invigorated Mooredale Concerts under Anton Kuerti's direction and the RCM's new Koerner Hall series – have moved in to take up the slack.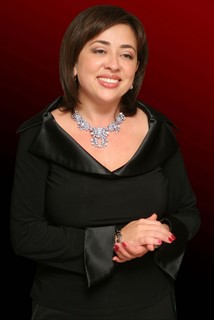 Another relatively new presenter is Show One Productions, founded and run by Russian-born "superwoman," Svetlana Dvoretskaia. As I write she is busy in Montreal, where she's presenting the Rotterdam Philharmonic Orchestra, which, as you'll know if you read my column last month, performs in Toronto on February 24. On March 20 she is putting together on the stage of Roy Thomson Hall the remarkable combination of baritone Dmitri Hvorostovsky, soprano Sondra Radvanovsky and l'Orchestre de la Francophonie with guest conductor Constantine Orbelian.


A relatively new company, Show One first stepped into Toronto's cultural scene in 2004, presenting  Vladimir Spivakov and the Moscow Virtuosi at the George Weston Recital Hall. In the early days, most of the audiences at Show One productions were from the Russian community; but now, according to Dvoretskaia, "It's totally different. Russians are still supporting me a lot, but I would say they're about 30-35 percent of my patrons now." Encouraged by the success of her Weston Recital Hall concerts, she knew she wanted to move to a downtown location. At that time (a little over two years ago) there was nothing downtown comparable in size to the Weston so she took the risk and presented a recital by Hvorostovsky at Roy Thomson Hall, with more than twice the seating. "Of course it was a big risk on my part, but so is our business – always a big risk!" That concert was a great success, so concerts by the Moscow Virtuosi and the Moscow Soloists followed, and now the March 20 concert.


This collaboration between Hvorostovsky and Radvanovsky is one of many. They've performed together in Russia and Europe, as well as in productions by the San Francisco Opera and the Metropolitan Opera. Orbelian is a frequent collaborator with "Dima" (as Dvoretskaia refers to Hvorostovsky) – and a fortuitous meeting with Jean Philippe Tremblay, conductor of L'Orchestre de la Francophonie, led to its involvement.


To say that Svetlana Dvoretskaia is enthusiastic about the show, which is also being done in Montreal, would be an understatement: "Italian opera is very dramatic – especially when it's performed by such superstars." Kudos to Svetlana for her courage and willingness to take risks! Toronto, as well as Montreal and Vancouver, are the richer for what she is doing.


Now let's look beyond the Greater Toronto Area, where, if you look at our listings, you'll see there is no shortage of music. There are ten listings this month for the Kitchener-Waterloo Chamber Music Society. If you have never been to one of their concerts, you really must, as the venue – a large (22- by 32-foot) living room that seats 85 in the home of Jan and Jean Narveson in Waterloo – is ideal for listening to chamber music. The society, which was founded in 1974, began presenting its concerts in local churches and other public venues, but in the 1980-81 season chose to present all its events in the "Music Room." What struck me as I read the society's listings this month was the variety: two string quartets, a piano trio, as string trio, a quartet of ancient Chinese instruments, two pianists, a guitarist and a saxophone, viola, piano trio.


The Kitchener-Waterloo Symphony Orchestra is also very active. Pushing the envelope of the pops concert tradition, it will present three concerts celebrating St. Patrick's Day (two in Kitchener, one in Guelph), entitled "From the Rock," acknowledging the Irish presence in Newfoundland, with guest soloist, accordionist Bernard Philip.


March is really the last full month of the academic year, and so is a busy time not only for student ensemble concerts and solo recitals but also for concerts and recitals by the professional musicians who are on faculty. This is as true at McMaster University and the University of Western Ontario as it is at the universities in Toronto, so you may want to look at their listings. Something that caught my utist's eye was a performance of Howard Hanson's Serenade for flute, Harp and Strings with the McMaster Chamber Orchestra – a wonderful work that's not often enough performed, especially in its orchestrated version, although I have heard it with flute and piano.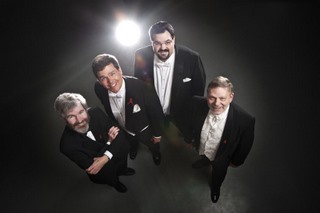 If you live in Toronto but don't have the time or energy to break through the city's force of gravity, all is not lost: music from beyond the GTA is coming to town, in the form of "The Three Cantors," three singing Anglican clergymen and their organ- and piano-playing accompanist, from London, Ontario. For the last dozen or so years, they've been charming audiences all over the country – and in so doing have raised over $1 million for The Primate's World Relief and Development Fund. In other words, their audiences love them not only because their voices blend, but also (according to their website) because their concerts "are a tour-de-force of everything from beloved music of the church, contemporary anthems, spirituals, and new, original compositions, to folk songs and the best of Broadway." They will be in Toronto at St. Anne's Church on March 26.


Finally, this year is the 200th anniversary of the birth of Frédéric Chopin – in fact my Grove Dictionary indicates, with a question mark, that his birthday may have been March 1, so look for concerts featuring his music – there are quite a few!


Allan Pulker is a flautist and a founder of The WholeNote who currently serves as Chairman of The WholeNote's board of directors. He can be contacted at classicalbeyond@thewholenote.com.