After a long, dreary, weary winter, spring is finally deigning to show us some sun. Yet springtime signs are still meagre. In the midtown city park across the street the trees remain starkly bare. On the bright side, a few brave bird chirps can occasionally be heard. It's surely a harbinger of kinder weather to come when we can venture out of doors to hear human as well as nature's music.
Written while still firmly in the grip of winter, my column last month, World Music Goes to School explored the commitment of several Ontario universities to global music education. The focus was on world music ensemble courses as seen through the perspectives of several current teaching and performing practitioners.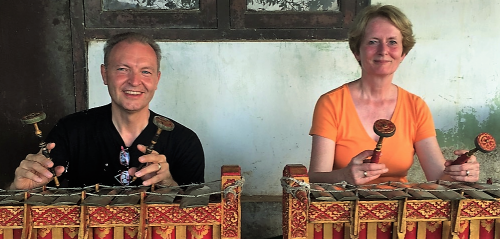 Performing Scholars: Annette Sanger and James Kippen
We did not hear however from Annette Sanger and James Kippen, veteran University of Toronto ethnomusicologists, musician-educators and partners in life. And that's because I found out only recently that, by the time this issue is well and truly launched, the university's Faculty of Music will have honoured them with a rare two-day symposium and concert on March 29 and 30, in celebration of their distinguished university careers.
An expert on tabla performance and the life and music of communities of hereditary drummers in North India, Kippen has authored several books and numerous articles on the subject. He began his career at the Faculty of Music in January 1990 where he has taught and mentored several generations of students. He's also been active in several musical groups in our town.
Sanger received her PhD for her research on the music and dance in Balinese society. That background served the GTA well, as she is a pioneer of Balinese music performance here. Commencing teaching in 1990 at the university's Scarborough Campus, within a few years she arranged to have the university purchase a complete Balinese gamelan, inaugurating the Semar pegulingan gamelan ensemble course in the fall of 1993. That launched the first Balinese ensemble and course in Canada west of Montreal, an ensemble she led for a remarkable 25 years. Later she formed the performing ensemble Seka Rat Nadi – more of which further on.
Outside academia, Sanger served Toronto's larger music community in many roles. Just two examples: from 1990 to 2000 she was the director of the Music & Arts School at the University Settlement House, the first community-based social service centre in Toronto. For several years she also reviewed CDs for The WholeNote.
Titled "Constant Flame: A concert honoring the retirements of Professors Annette Sanger and James Kippen," the March 29 event features a performance by Seka Rat Nadi with Sanger, Kippen plus Toronto musicians Albert Wong and John Carnes. Seka Rat Nadi is the name of the group consisting of four Balinese gendèr (metallophone instruments), a quartet traditionally called a gendèr wayang. In addition, several guest musicians will perform Hindustani classical and other musics.
The symposium is called "The Performing Scholar," reflecting the interlocking twin aspects of Kippen and Sanger's careers. (It also rather accurately describes the lifelong work of most of the musician-educators I interviewed for my March 2019 column.)
By the time most of you read this, the symposium honouring our two performing scholars will have probably already taken place. But I couldn't leave you, dear reader, hanging like that. I asked them what they intend to do now that they've officially retired.
"We plan to return to Bali to learn more gendèr repertoire including more unusual regional styles that are fast becoming eclipsed by inevitable standardization," replied Sanger. "As well, we will go to India where Jim will continue to work on his research into the history of the tabla. As always, we are open to doing occasional performances and demonstrations in and around Toronto."
It's clear they don't intend to hang up their performing scholar hats anytime soon.
Small World Music Society's Asian Music Series
Toronto's oldest and largest presenter of culturally diverse music, Small World Music Society celebrates springtime with the 17th annual edition of its Asian Music Series. Marking Asian and South Asia Heritage Month, throughout April and May, 11 concerts, a film screening, plus a talk will be held at the intimate Small World Music Centre (SWMC) in downtown Toronto, as well as at grander venues across the GTA.
I asked SWM's founding director Alan Davis about his longstanding relationships with his programming partners. "We've always embraced partnerships as a way to get Small World's message out to as many people as possible," he replied. "This is increasingly true in recent years, as more and more larger presenters embrace diversity and cross paths with artists who are part of our musical ecosystem."
Davis is confident that with SWM's hard-won reputation for community outreach and deep connections, they can bring value to their partners by connecting them to audiences that they may not otherwise intersect with. "This speaks to both audience taste and geography. [For example]… audiences going to the Markham Theatre will be aware of events at the Rose Theatre in Brampton, Koerner Hall and the Small World Centre downtown, and a wide variety of presentations from traditional to modern. Collectively, the hope is … audience-building and community intersection. 'Cause that's how we all succeed!"
Let's explore a few of the concerts in this year's Asian Music Series.
Mahmood Schricker – thoughtful sadness of the electric setar: April 4 the Series launches at the SWMC with the music of Mahmood Schricker, the Toronto musician-producer of electronic music for film and commercials. An electric setar (Persian long lute) performer, Schricker's concert is a release of his new instrumental album El Muerte, inspired by the Persian dastgah (tonal modal system), the delicate strumming of the setar, international dub and techno, all supported by electronics and drum machine sounds. Nima Dehghani's videos provide a backdrop for Schricker's live music, reflecting moods of "thoughtful sadness…" onto the screen.
Bageshree Vaze – Global Bollywood: April 5 at 7pm, SWM in association with The Rose presents "Bageshree Vaze: Global Bollywood" at the Rose Theatre, Brampton. The show is a celebration of the widely popular music and dance featured in the globe's biggest film industry. Starring Indo-Canadian GTA resident vocalist and dancer Bageshree Vaze, the concert is a tribute to the songs, instrumentals and extravagant dance numbers that have propelled Bollywood to international fame. Featuring a cast of Toronto musicians and dancers, Global Bollywood is also choreographed and directed by the multitalented Vaze.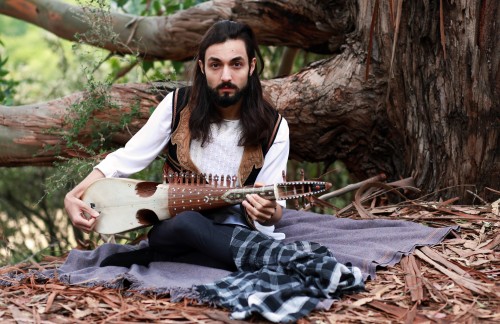 Qais Essar and Fazelyar Brothers – Afghani instrumental: April 11 at 8pm, SWM and the Tawoos Initiative co-present Qais Essar x Fazelyar Brothers at SWMC. Qais Essar is a GTA-based Afghan composer, instrumentalist and producer, a specialist on the rubab (a.k.a. rabab), a short-necked Afghani lute. He has toured extensively visiting international stages, releasing two LPs, five EPs plus a live album.
Essar contributed original music to feature films such as the Golden Globe and Oscar-nominated film The Breadwinner (2017) and earned a Canadian Screen Award for Best Original Song for his work The Crown Sleeps. He will be playing selections from his recently released EP I am Afghan, Afghani is a Currency, Vol. III. The concert also features the Afghani-Canadian duo Fazelyar Brothers, consisting of tabla player Haris Fazelyar and Wares Fazelyar a rubab student of Essar.
Dang Show – Iranian musical hybridity: Both April 12 and 13 concerts at the SWMC by the Dang Show sold out well in advance. Dang Show is a popular Iranian four-piece band which regularly sells out Tehran venues. The band has also composed and recorded soundtracks for over ten major Iranian movie releases. Its unusual name in Farsi evokes, in the words of the band, "mountainous vocals as well as velvety textures, jazz saxophone, medieval counterpoints, rock rhythms, [a sound which is] lush, rich and brassy like the best Balkan bands. Dang Show could be defined as a fusion of Persian classical and jazz."
With an instrumentation of piano, saxophone, Persian vocals and percussion, Dang Show's ambitious goal is to satisfy traditional Iranian classical music aficionados as well as those primarily interested in pop-flavoured music. In 2018 Dang Show was awarded Best Fusion Album for Mad O Nay in Iran. No wonder both their SWMC shows are sold out.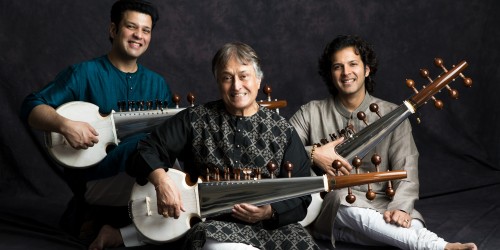 Amjad Ali Khan – sarod master: April 13 at 8pm, The Rose in association with SWMS present Amjad Ali Khan, with his sons Amaan Ali Bangash and Ayaan Ali Bangash at the Rose Theatre, Brampton. The multiple award-winning veteran sarod (a.k.a. sarode) master and composer, Amjad Ali Khan, was born into a renowned Indian classical musical family and has toured internationally since the 1960s. Over the course of his distinguished career he has garnered numerous international accolades.
The sixth generation exponent of the Senia-Barash gharana (a North Indian music lineage), Khan is at heart a classicist with a populist's need to "communicate with the listener who finds Indian classical music remote," as he once put it. You can expect khayal (the Hindustani classical music genre) musicianship at its finest in his recital.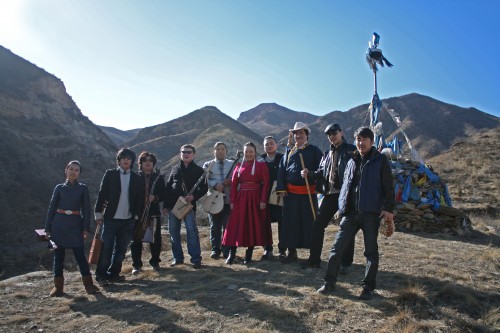 Anda Union – Mongolian fusion revival: April 17 at 8pm, SWM and Flato Markham Theatre explore Northern Asian culture in their presentation of the Mongolian fusion group Anda Union at the Flato Markham Theatre in Markham. Hailing from Hohhot, the capital of the Inner Mongolia in northern China, the versatile nine-piece band has deep cultural roots in the vast grasslands where many of their families still live. Its mission: to rework the region's music, filled with ancestral stories of nomadic customs and beliefs.
The band brings together tribal and musical traditions from all over Inner Mongolia playing a wide variety of Indigenous instruments and vocal throat singing styles. Its 2018 set at the London UK Songlines Encounters Festival was dubbed "a rousing masterclass in folk revivalism," by The Guardian.
Qawwali – demystified and performed: April 18 at 8pm, SWM's executive director Umair Jaffar gives a free talk titled "Demystifying Qawwali" at the SWMC. He notes that "Qawwali is the most popular Sufi devotional music from South Asia and, in recent years, has gained increased attention from worldwide audiences. Despite its popularity, upbeat rhythm and emotional appeal, qawwali's origins and lyrics are shrouded in mystery." Jaffar explains the genre, exploring its history, and demystifies the hidden messages in its poetry.
April 19, the series moves to the Aga Khan Museum with "Hamza Akram Qawwal and Brothers." The 26-year-old singer Hamza Akram's music is deeply rooted in the Pakistani Sufi devotional tradition. The group is becoming known in the subcontinent, across Europe, Middle East and North America. Akram and his brothers are the 26th generation of their musical lineage, the Qawwal Bachon ka Delhi Gharana, and are dedicated to sharing qawwali with the world. Their performance is part of the Aga Khan Museum's 2018/19 Performing Arts season titled "The Other Side of Fear," featuring artists who seek to transcend fear through music, dance and spoken word.
Anoushka Shankar – continuing a legacy of transcultural collaborations: The Asian Music Series continues well into May, but the last concert we will look at in this column takes place early that month. May 2, the Royal Conservatory of Music and SWM co-host sitar virtuosa and composer Anoushka Shankar and party on the Koerner Hall stage. Being groomed by her illustrious father from an early age, she has developed into one of South Asia's most celebrated instrumentalists. In March 2019, Shankar released her latest Deutsche Grammophone album, Reflections, a retrospective of her career so far, focusing on musical collabs.
I last saw her live at Koerner Hall almost ten years ago with her father Ravi, who was a still musically vibrant 89 at the time. She has, since his death in 2012, taken his musical legacy into several new territories, crossing classical and vernacular, South Asian and Euro-American. Audiences at her concert can expect more transcultural musical dialogues while she demonstrates the versatility of her sitar across musical genres.
Andrew Timar is a Toronto musician and music writer. He can be contacted at worldmusic@thewholenote.com.